Yes, Aaron Carter was on DWTS! Let's take a look back at Aaron Carter's time on 'Dancing With the Stars'.
On Saturday, Nov. 5, the body of pop singer Aaron Carter was found at his home in Lancaster, Calif. His live-in housekeeper discovered the star unresponsive in his bathtub. He leaves behind a son and a complicated legacy.
Apart from singing, Aaron also dipped his toes into the reality television pool, including a stint on Dancing With the Stars. On Monday, Nov. 7, the DWTS family shared a moment to remember the late star. Let's take a brief look back at his time on Dancing With the Stars.
Remember when Aaron Carter was on Season 9 of 'Dancing With the Stars'?
At age 22, Aaron joined Season 9 of Dancing With the Stars in 2009. Paired with professional dancer Karina Smirnoff, Aaron consistently wowed the judges, which makes sense. The singer also had a background in dance, though obviously not the ballroom variety. He started off strong by placing first among the men in Week 1. However, it was Week 2 where he and Karina really shined.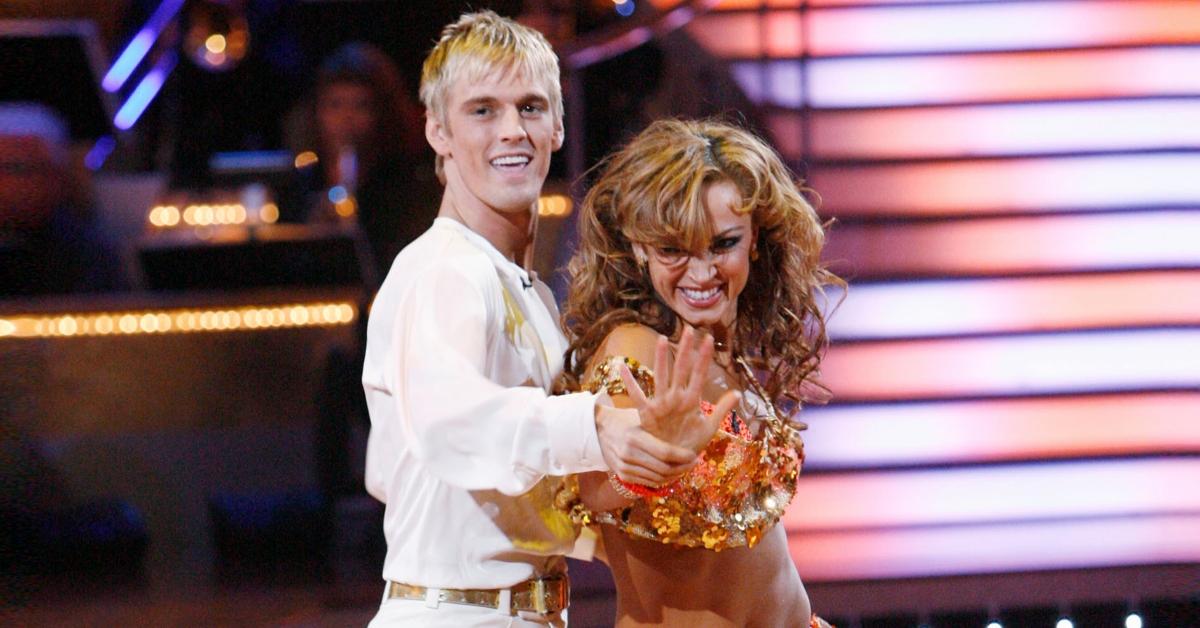 The dancing duo did a quickstep to "The Muppet Show Theme" and were every bit dressed the part. They, of course, chose to honor the greatest romantic couple in history: Kermit and Miss Piggy. Aaron wore a green tuxedo and Karina donned a pink dress. Fans and judges were impressed and we finally saw what it could look like if Kermit and Miss Piggy got together.
It was during Week 7 that Aaron and Karina snagged all 10s from the judges while jiving to Twisted Sister's "We're Not Gonna Take It." And guess what, not only did we all take that dance, but we loved it.
Aaron's final dance of Season 9 was to "Two Princes" by the Spin Doctors in Week 9. Who could have predicted a samba would go well with the song. Sadly, it just didn't hit right as Aaron and Karina were voted off after this performance.
Aaron Carter's 'Dancing With the Stars' partner, Karina Smirnoff, shared a touching tribute.
Though the pair hadn't danced together for nearly 15 years, that didn't stop Aaron's former DWTS partner, Karina Smirnoff, from sharing a tribute to their time together on Instagram. She chose to highlight their first week on the show, which many believed to be Carter's finest one.
Beneath it, she wrote a lovely, heartfelt caption. "RIP Aaron Carter. So young! It's heartbreaking," Karina said. "You always made people smile. Rest In Peace friend! You will be missed."