First lady Jill Biden recently underwent surgery — Is she OK? Details on her health explained.
On Jan. 11, 2023, NPR reported that Dr. Jill Biden had to undergo a minor surgical procedure but was in and out of the hospital in eight hours. Thankfully she is now back at the White House and recovering nicely. Why was the first lady in the hospital? Here's the latest health update.
Let's check in on Dr. Jill Biden's health
The first lady checked into Walter Reed National Military Medical Center in Bethesda, Md. on Jan. 11 to have three skin lesions removed, per NPR. Although two of them were cancerous, all of the cancerous tissue surrounding the lesions were successfully removed. Dr. Kevin O'Connor, Physician to the President, said "The first lady is experiencing some facial swelling and bruising, but is in good spirits and is feeling well."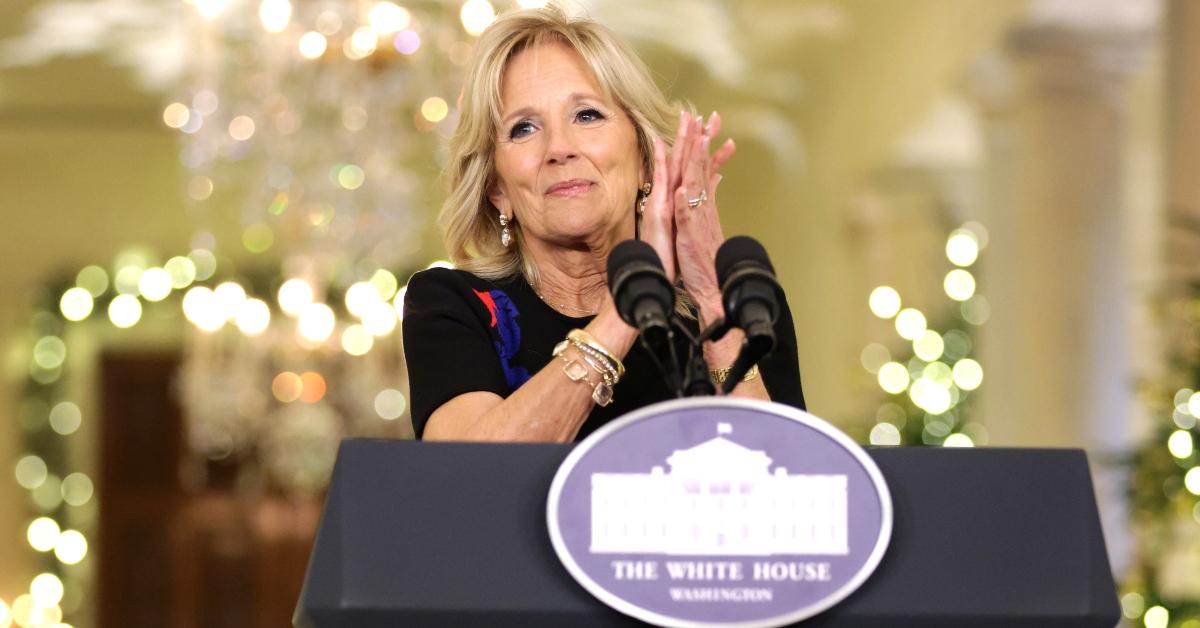 The lesions — one of which was over the first lady's right eye — were discovered during a "routine skin cancer examination." One lesion with basal cell carcinoma was removed using a procedure known as Mohs surgery. The second and third lesions were located just prior to the surgery. One was on her left eyelid and the other was on her chest. It was determined that the lesion on her chest was cancerous.
Dr. O'Connor said that "basal cell carcinoma do not tend to spread, like other serious skin cancers do, though they can increase in size, making them harder to remove." He went on to say, "All cancerous tissue was successfully removed, and the margins were clear of any residual skin cancer cells." Doctors will continue to monitor her status.
This is not the first time Jill Biden's health has taken a hit.
In July 2021, while visiting Hawaii for two official White House events, Jill Biden "reportedly stepped on an object on a beach," via NPR. Upon returning to the mainland she headed to Walter Reed in order to "flush out debris," from the wound, said Press Secretary Michael LaRosa.
A little over a year later on Aug. 15, 2022, the first lady tested positive for COVID-19 while on vacation at Kiawah Island, S.C. She experienced cold-like symptoms and was prescribed the antiviral drug Paxlovid. Paxlovid has been known to cause rebound cases in some people. Guess who fell under the "some people" category?
Six days after her positive test, Dr. Biden tested negative twice and headed back to the White House. Sadly, her COVID-19 journey was not over yet. The first lady's Deputy Communications Director Kelsey Donohue informed CNN that Jill Biden had "tested positive for a rebound case." Jill Biden's diagnosis came in while she was in Rehoboth Beach, Del. Five days later, she once again tested negative.
Here's hoping First Lady Dr. Biden has a speedy recovery from her most recent hospital visit.