Frankie Grande's "Safe and Healing" after getting mugged in New York City.
Ariana Grande fans are just now finding out what happened to Frankie Grande, the pop star's older brother, nearly a week ago. The reality TV star was mugged in New York City on Wednesday, Nov. 9, but the scary incident only made news on Tuesday, Nov. 15.
In a brief update on his Instagram Stories on Tuesday, Frankie said he was recovering from the attack. "Thank you for all of your thoughts and prayers," he wrote. "I am so thankful to be safe and healing. Keep shining bright and stay safe out there."
Two teenage suspects allegedly stole Frankie's bag after hitting him on the head.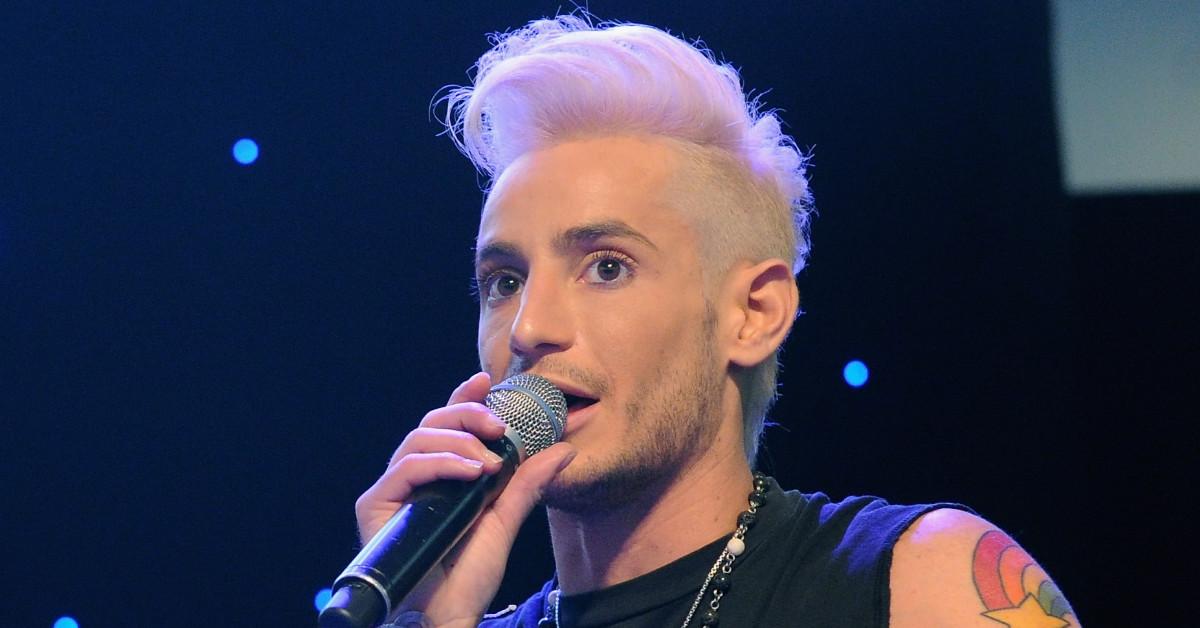 According to a police report obtained by People, Frankie, 39, was walking on Eighth Ave. between West 43rd St. and West 44th St. in Manhattan's Midtown neighborhood — one avenue block away from Times Square — around 6:30 on Wednesday evening when he was hit from behind by two suspects.
Carrying an imitation pistol and razor blade, the suspects stole Frankie's Louis Vuitton bag, which contained his iPhone 14 Pro, AirPods, a pair of Dag sunglasses, and a wallet with a bank card, the report revealed. Grande suffered a minor injury in the incident but refused medical attention, police said.
The suspects — ages 13 and 17 — were arrested after attempting to use Frankie's credit card at a smoke shop nearby, according to ABC 7. They were charged with robbery, grand larceny, unlawful use of a credit card, criminal possession of a weapon, criminal possession of the stolen property, menacing, and harassment.
Additionally, the 13-year-old suspect was charged with criminal possession of a controlled substance, per People, and that younger suspect was carrying prescription painkillers, according to Fox 5.
Frankie is a dancer, actor, and YouTube personality who competed on Big Brother 16 and Celebrity Big Brother 18, judged America's Best Dance Crew and acted on Broadway in Rock of Ages and Mamma Mia, among showbiz credits. On May 4, Frankie married actor and Twitch streamer Hale Leon, whom he had been dating for three years.
Ariana Grande had a scary incident this year, as well.
Frankie's mugging comes four and a half months after a man named Aharon Brown allegedly broke into Ariana's house in Montecito, CA, on June 26, her 29th birthday, as TMZ previously reported. Sources told the site that Brown entered Ariana's house, tripped a security alarm, and was arrested — and that the singer wasn't home at the time. Brown was arraigned on charges of stalking, burglary, damaging power lines, violation of a court order, and obstruction, and he pled not guilty, according to TMZ.
The same man was arrested at Ariana's Los Angeles house in September 2021 after brandishing a large hunting knife and screaming death threats against Ariana and her security team, the site added. After cops arrested Brown for criminal threats, a judge issued a restraining order to prevent the man from getting close to Ariana. But he later violated that order and was due to turn himself in for the violation just days before the June incident, TMZ reports.