Irene Banerjee inherited the Chippendales Franchise in 1994 — What happened to her?
Risk-taking Indian immigrant Somen "Steve" Banerjee — aka the elitist founder of the exotic male dance company Chippendales — is infamous for hiring a hitman to kill his business partner, Nick De Noia. However, there was something strangely charming about him. With said charm and the ability to hide his evil tendencies, Steve was able to land himself a wife.
Hulu's sensational scripted true-crime series Welcome to Chippendales highlights the legendary 1980s rise and bloody 1990s fall of Chippendales. While Oscar nominee Kumail Nanjiani (The Big Sick) portrays Steve, Tony winner Annaleigh Ashford (B Positive) plays his shy accountant wife, Irene Banerjee — and she does so with gentle warmth and brazen confidence.
Though we know Irene is loyal, sweet, and self-assured in the series, who was she in real life? And what happened to her?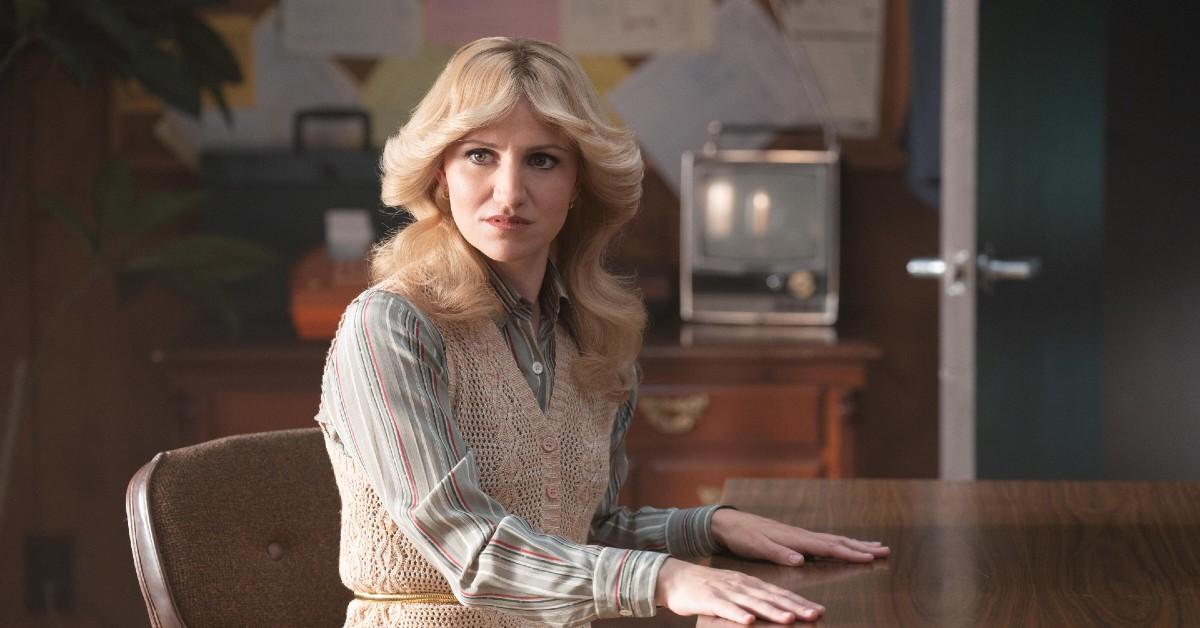 Steve Banerjee met his wife, Irene, during the late 1970s.
Unfortunately, there's not much information out there on Irene's life. Per The Cinemaholic, she grew up in a normal household with her five siblings and parents, Anna and Wolodymyr Tychowskyj. That's about as much as we know concerning Irene's beginnings.
She met Steve in the late '70s while he was still establishing the Chippendales brand. In the series, Irene tells Steve that the club is "not [her] kind of place" during their first meeting, to which he responds "It's not my kind of place, either."
While the two of them flirt over glasses of Coca-Cola (a beverage both of them adore), Irene gives Steve tips on how to achieve expansion revenue. As she goes on and on about numbers, Steve gazes at her like he's falling in love, and he is. Inevitably, she becomes Chippendales's accountant.
Later, Irene relays to Steve that she chose not to enter her family's aluminum siding supplier business, making her the "black sheep" of the clan. Instead, she accomplished her dream of becoming a Hollywood accountant, working for Warner Bros. before eventually being laid off. Her next gig was less glamorous, as she became an accountant for a landscaping company.
It's not clear whether or not any of this is based on hard truth. Even Annaleigh Ashford had nothing to work from.
"I had no research to go from because there's nothing about this woman. We have one picture of her and that's it. So the only thing I had to work off were the given circumstances of the situation, the real life events," Annaleigh told FanSided.
"And so it was real important to me to create a person who was really human and complicated and still lived in the world of the late 70s and 80s, which was a complicated time for women still," she continued.
Irene Banerjee died of cancer in 2001.
Steve Banerjee took his own life in prison on Oct. 23, 1994, just hours before his sentencing. Because of this, the government couldn't seize his myriad of assets, as they went to Irene, who stuck by her husband's side until the bitter end. She was left with the entirety of the Chippendales franchise and its properties, making her a very rich lady.
Sadly, however, Irene would not go on to live a long, carefree life.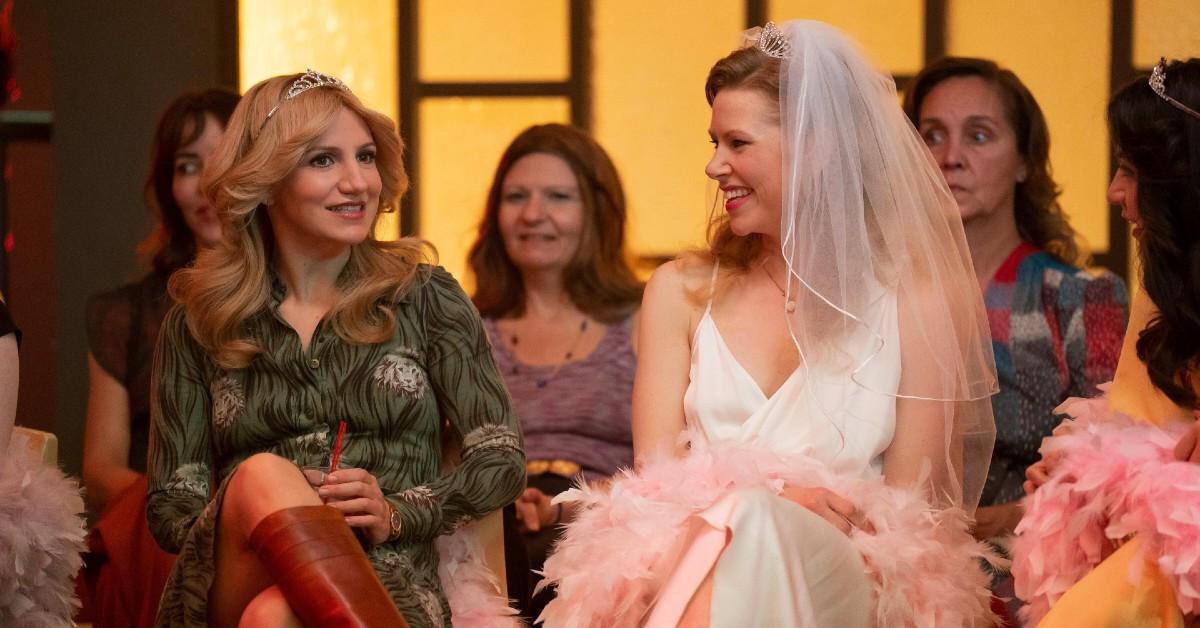 Per Vice, Irene Banerjee died of breast cancer in 2001, orphaning her children, Lindsay and Christian.
"I saw her lose her hair… I saw her get chemo until she died," now-30-year-old Christian — who currently dances in honor of his father's legacy — told the publication.
After losing both of their parents in tragic ways, Christian and Lindsay went on to have "a tumultuous childhood" in Buffalo, N.Y., with Irene's sister and her husband. We can only assume that both Steve and Irene live on in their hearts.
The first two episodes of Welcome to Chippendales are currently streaming on Hulu.
If you or someone you know are experiencing suicidal thoughts, call the National Suicide Prevention Hotline at 1-800-273-8255 or text HOME to the Crisis Text Line at 741741.