Jack Sweeney, the teen tracking Elon Musk's private jet gets suspended from Twitter.
Elon Musk is admirable not only for his wealth (he's currently among the world's richest men) but also for his technological advancements. After all, the billionaire business magnate developed Neuralink, which is a unique brain implant that allows a person to control a computer with a mere thought. What do we know about the teen who decided to track Musk's private jet?
Intrigued by Musk's accomplishments, 19-year-old Jack Sweeney decided to develop Twitter bots and use public ADS-B data to track the movements of the Tesla founder's private jet. The data he collects is then shared via Twitter. We've got exclusive details on the deal Musk attempted to make with Sweeney to shut down his operation as well as the other famous individuals he tracks.
Jack Sweeney turned down a $5,000 offer from Elon Musk in exchange for shutting down his jet tracking operation.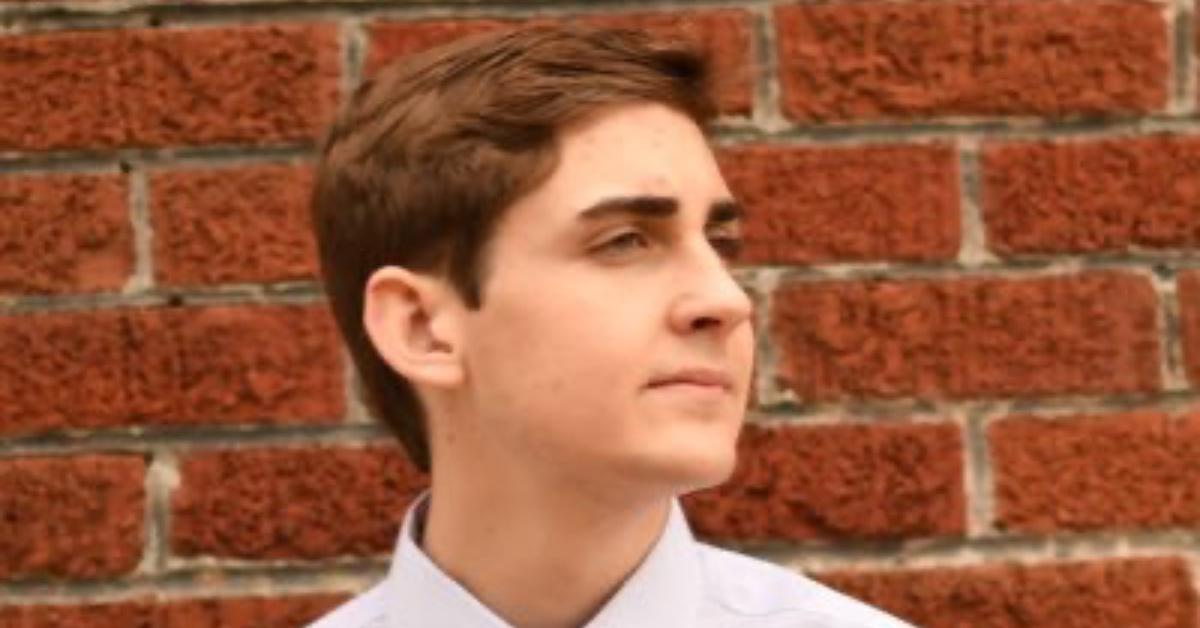 In June 2020, Sweeney launched the Twitter account, Elon Musk's Jet (@ElonJet). Using Twitter bots and his knowledge of IT, Sweeney is able to track the whereabouts of Musk's private jet (N628TS). Each time the jet is utilized for travel, Sweeney updates his Twitter account with the jet's location and the flight's duration.
Sweeney shared in an email interview with Distractify that he chose to specifically track Musk because he was a fan of him and "his projects Tesla and SpaceX." After becoming informed of Sweeney's "project," Musk reached out to the teen via private messages on Twitter with an offer, reports Business Insider.
In the Twitter messages, Musk expressed to Sweeney that tracking his jet and making the information public was a "security risk" and asked him to take the account down for $5,000. Sweeney responded to the offer by saying, "Sounds doable, account and all my help. Any chance to up that to $50K?"
Given the time and energy Sweeney put into tracking Musk's jet, he said $5,000 simply wasn't enough. While Musk initially stated that he would consider the counter-offer, he later said that it "doesn't feel right to pay to shut this down."
Jack Sweeney says Elon Musk likely won't take him up on his $50K counter-offer after going public.
In an email interview with Gabrielle Bernardini, who's the Senior Entertainment Editor at Distractify, Sweeney said that he wasn't confident that Musk would take him up on his $50K offer. He attributed this to him taking the private conversation public.
Although Sweeney might not close a deal with Musk, he said that he was both "excited and surprised" to be contacted by the man who reinvented the vehicle. Upon speaking with Sweeney, Distractify also learned that Musk isn't the only wealthy individual he tracks. Sweeney said that he also tracks many other wealthy individuals including Donald Trump, Jeff Bezos, and President Joe Biden.
To date, Sweeney has garnered 227K followers on his Twitter account @ElonJet. Although the teen has received some backlash over his tracking project, that won't stop him from pursuing a career in aviation software work. Sweeney said that he's currently studying IT and is still hopeful that Musk will take him up on his offer.
Sweeney's Twitter Account Is Suspended
Musk is taking legal action against Sweeney, owner of the Twitter account that tracks the billionaire's private jet. According to BCC, Musk claims the tracking put his son, X Æ A-12, at risk. Musk claimed that a "crazy stalker" attacked a car carrying his son, reported NPR. The account was suspended on Dec. 14. 2022. Although it's unclear what legal action Musk may take, Sweeney did say in an interview with The Associated Press, "He (Musk) said this is free speech, and he's doing the opposite."
The new Twitter CEO banned several high profile jourliasstas, including Donie O'Sullivan from CNN, The New York Times' Ryan Mac, and Drew Harwell from The Washington Post.
Aaron Rupar and Keith Olbermann were also banned, along with a few others. These journalists were known to report on Musk aggressively and comment on him on Twitter. O'Sullivan, Mac, and Harwell reported recently on Musk banning the @ElonJet account.
According to CNN, the billionaire claimed those accounts violated his new "doxxing" policy and enabled people to find him and give others "assassination coordinates" on him.