Joe Gassmanni is leaving 'Free Beer and Hot Wings' without any real explanation – Here's what we know.
Following several weeks of an unexplained absence, the crew behind Free Beer and Hot Wings acknowledged Joe Gassmann's absence. He has been with the show for several years. However, the statement was a little light on details.
Since the announcement, many people have speculated about what happened to Joe and why he suddenly left the radio show. Here's what we know.
What happened to Joe Gassmann on 'Free Beer and Hot Wings'?
In a statement read on the latest episode of the show that came from Joe, we learned that he would be leaving Free Beer and Hot Wings effective immediately. Before reading the statement, though, host Eric Zane offered some context for it. He explained that they had been receiving questions for weeks about Joe. The hosts said that they would explain what happened when they could.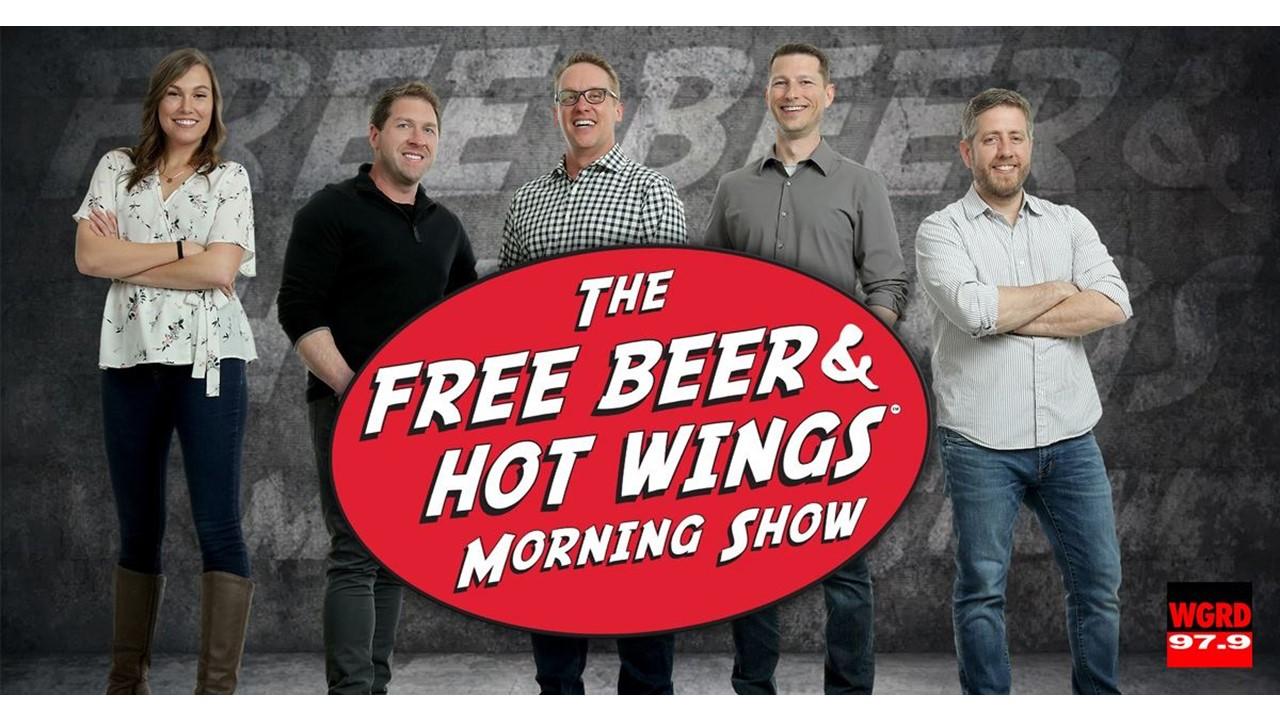 Even though the show released a statement from Joe, it seems like the hosts are still restricted in what they can actually say. So while they finally acknowledged his absence, they did so in a fairly vague way. The statement, which came through Joe's attorney, was equally vague.
"After a 20-year career in radio, Joe Gassmann has decided to leave the Free Beer and Hot Wings show," the statement reads.
"Joe thanks Greg, Chris, Steve, and Kelly, the loyal listeners and everyone behind the scenes," the statement continued. "He looks forward to following the show's success in the years to come, and Townsquare Media wishes Joe well also going forward."
The statement has left plenty of room for speculation about what happened to Joe, although there are only a few facts to rely on at this point.
Joe was arrested for domestic battery a few years ago.
In 2018, Joe was arrested following a domestic dispute and charged with two counts of domestic battery. At the time, Townsquare Media released a statement acknowledging Joe's arrest:
"As you may be aware, Joe Gassmann of The Free Beer and Hot Wings show was arrested after a domestic altercation this past Saturday night. Joe has been suspended and will not be appearing on the show, pending resolution of the police investigation of the matter."
The charges against Joe were eventually dropped, and he was allowed to return to the show shortly thereafter. Speculation online suggests that Joe may have been involved in another similar incident, which is why the show decided to cut all ties with him. Plenty of fans said they were rooting for Joe to clean up his act, and are now disappointed that he doesn't seem to have been able to do that.
The comments attached to the show's announcement that Joe would be leaving make it clear that his absence will be keenly felt by the show's many listeners. Ultimately, though, many fans think that Joe's personal conduct was the reason he was let go from the show. That's still just speculation, even though many people seem to be treating it as fact.