What is Julia Haart's job now since she was fired from Elite World Group?
Reality star Julia Haart of My Unorthodox Life made headlines in February 2022 when she was unceremoniously let go from her job at Elite World Group. The firing happened shortly after she separated from her second husband, Silvio Scaglia.
But the reality diva is not someone to be kept down when the going gets rough. Instead, Julia has shared a brand new business idea on the Netflix show's second season. Here's what we know about her plans for her future career.
What is Julia Haart's job now following her firing from Elite World Group?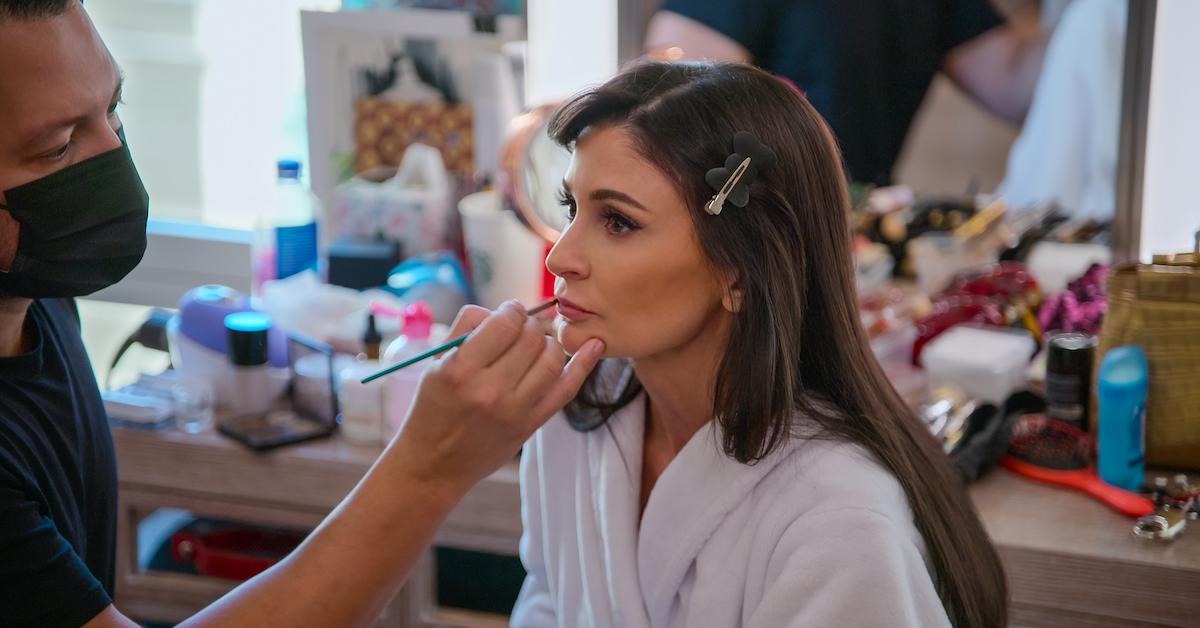 When Julia was fired from the company she was helping her husband run, the change in her employment status shocked fans of My Unorthodox Life. After all, in Season 1, the fashionista seemed like she was on top of the world, and living her best life after leaving a marriage and community she felt trapped in for many years.
More on how the cringeworthy firing took place in a moment — first, let's talk about what Julia is doing now. According to The Cinemaholic, she's an author, having published her book, Brazen: My Unorthodox Journey from Long Sleeves to Lingerie, in March 2022.
But beyond penning a book about her experiences, as Julia shares in Season 2 of her Netflix reality show, she is forming a new company called Haart Sphere. It's pretty unclear at this point exactly what Haart Sphere is, but so far what fans have gleaned is that it will be a Meta startup, and some sort of tech venture. And, judging from an interview Julia gave to NBC News in January of 2022, her company could be centered around avatars.
When Julia Haart got fired, she likely already had the idea for Haart Sphere.
A month before the reality star was dumped by Elite World Group, she talked to NBC News about overhauling the company with a new focus on avatars. The project would see digital versions of real famous people able to multitask in the metaverse while their physical bodies either worked as well, or took a much-needed break. For instance, as Julia explained in the interview, an avatar can walk 14 different runways all over the world simultaneously.
While we don't know for sure if Haart Sphere will be an continuation of this idea, what's been discussed on Season 2 of My Unorthodox Life is that her daughter, Miriam, will be CTO (Chief Technology Officer), with Miriam claiming, "The technology that we want to exist in Haart Sphere doesn't exist anywhere."
This is an exciting prospect for the family's future, especially since in February 2022, Julia split with Silvio and was fired as a co-owner and CEO of EWG promptly afterwards, per Women's Health. The axing was unexpected, according to Page Six, with a source telling the outlet, Julia had no idea when she woke up this morning that she was going to be leaving."
The ensuing weeks and months got very messy between Julia and her estranged husband. Silvio alleged that she illegally withdrew nearly $1 million dollars from the company and then sued Julia, per ET Online.
She went on to accuse her ex of cheating her out of stocks and earnings, according to People. Their divorce drama —incidentally, Julia's daughter Batsheva is also divorcing her husband — and business-related spats are far from over at time of writing.
My Unorthodox Life is now streaming on Netflix.