Katy Perry's voting choices for the 2022 midterm elections are now under fire(works) after the former Christian pop singer posted a photo to Instagram of her ballot showing she was voting for Los Angeles mayoral candidate Rick Caruso. The real estate billionaire switched parties from Republican to Democrat in January (which is always suspicious) and is running against liberal favorite Karen Bass.
Fans of the Katy Perry (who performed at President Biden's inauguration) were shocked and took to social media to air their grievances with her. So, what are her politics exactly? Let's get into it now and cry about it later.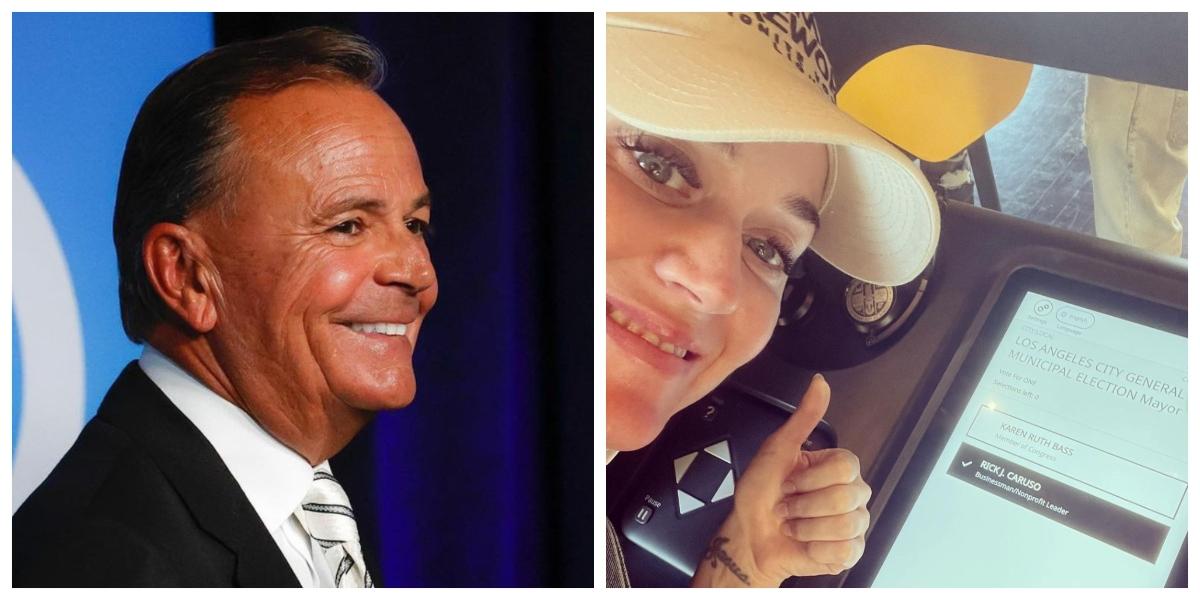 What is Katy Perry's politics?
Either Katy Perry isn't doing her homework, or she doesn't care about Rick Caruso's incredibly questionable past. According to Jezebel, Caruso "helped USC cover up the full extent of damage inflicted by a school gynecologist who sexually assaulted thousands of female students between 1991 and 2016."
He also has a long history of donating to anti-abortion candidates such as Senate minority leader Mitch McConnell and helped get three anti-abortion judges to the highest court in the land.
Katy probably thinks of herself as a pro-choice Democrat, as noted by a tweet from July 4, 2022. In it, she's clearly referencing the overturning of Roe vs. Wade and she doesn't seem too jazzed about it.
"'Baby you're a firework' is a 10 but women in the U.S. have fewer rights than an actual sparkler smh," the singer wrote.
Seems bizarre to then vote for a forced-birth candidate like Rick Caruso when his opponent Karen Bass is quite openly pro-choice.
What other celebrities have endorsed Rick Caruso?
Katy Perry isn't the only wealthy out-of-touch celebrity throwing support behind pro-cop candidate Rick Caruso. She's joined by an embarrassing cast of predictably rich peers. Some of these may shock you except for the fact that money usually supports money.
In Katy Perry's Instagram post, she explains that her decision is based entirely on the fact that "Los Angeles is a hot mess atm." She also suggested we "see the news" if we need more information.
Everyone's least favorite Chris — Chris Pratt — also showed his support for Caruso via a now-expired Instagram story you can view in this tweet. Over a black screen, the Guardians of the Galaxy actor wrote, "I've lived in L.A. for over 20 years. It's been great to me. In that time, I've seen what many residents here have seen, the city's gradual decline into pain and utter disarray. If you live here, you know exactly what I'm talking about."
Chris Pratt then references the fact that Caruso is a "builder," which is an interesting way to frame a real estate mogul.
Many people think that what Chris Pratt is really referencing is the city's unhoused population, which has grown increasingly worse. Caruso has promised to expand the city's police department in an effort to clean things up. That's not great. The Los Angeles Times reported that "Caruso, a former president of the civilian Police Commission, has said he wants to expand the LAPD to an all-time high of 11,000 sworn officers."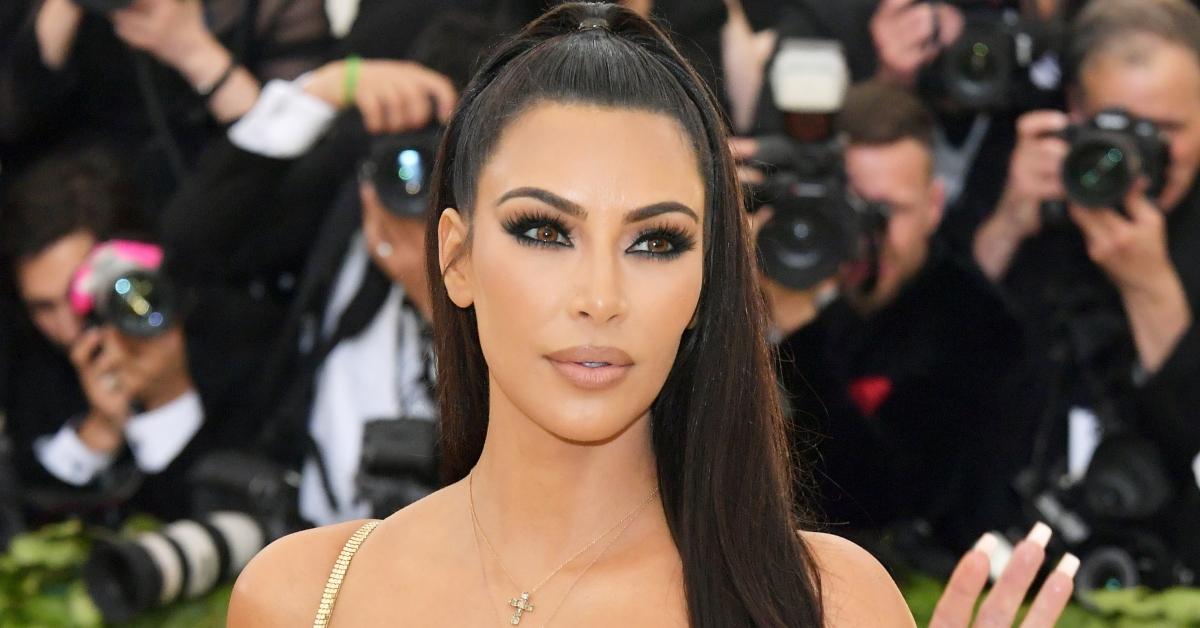 Joining Katy Perry and Chris Pratt in voting for Rick Caruso are Kim Kardashian, Gwyneth Paltrow, Elon Musk, George Lopez, Katharine McPhee, Noah Centineo, and somehow Snoop Dogg. It's funny how people with more money than most of us will ever see always find a way to see the real problems of the cities they live in, from their mansions, behind their gates.