The Kardashian-Jenners love keeping baby names a secret — Do we know khloe's son's name?
Now that Kylie Jenner has made it trendy to keep the name of her youngest child a secret, is it possible that Khloé Kardashian will be following in her footsteps? Kylie originally announced that her son was named Wolf Webster, before retracting that information and keeping his new chosen name under wraps.
Khloé welcomed her son into the world via surrogate in August 2022. Here's what we know about what his name might be.
What did Khloé Kardashian name her son?
Season 2, Episode 1 of The Kardashians on Hulu sheds a lot of light on Khloé's pregnancy journey via surrogate. She talked about how difficult it was getting excited about the pregnancy when everything felt way more complicated thanks to Tristan Thompson's infidelity.
She also mentioned that she planned to give her son a name that started with the letter T. During the episode, she said, "It is going to start with a T. [Those are] really the only names I've been looking at." It seems that Khloé wants her son to have a first name that shares alliteration with her daughter, True Thompson.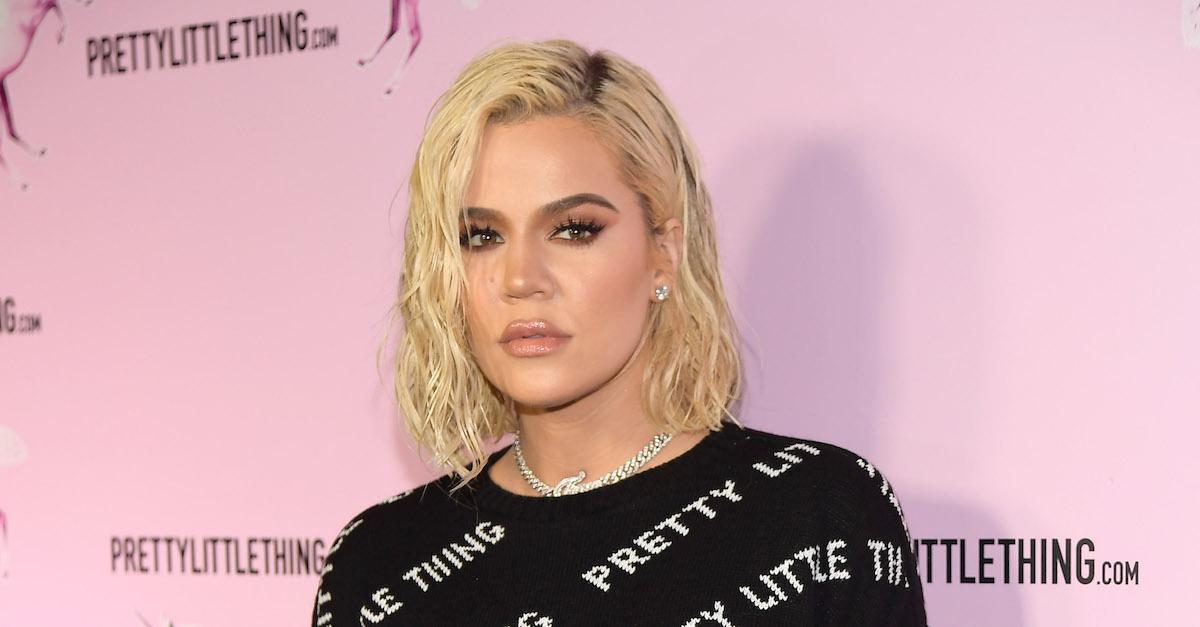 Kris Jenner responded to Khloé's desire by Googling some popular boy names that start with T. She suggested Tatum, Talbott, Tucker, and Tyler as some options.
Kris also jokingly added, "We could name him Travis and then just have an easy three." Of course, she was referencing Kourtney Kardashian's husband, Travis Barker, as well as Kylie Jenner's longtime boyfriend, Travis Scott. However, unsurprisingly, Khloé didn't seem very amused by the idea of naming her son after two of her sisters' partners.
Later on in the episode, Khloé celebrated with her friends and family at a small and intimate baby shower. There, more baby name suggestions were brought to light, including Tiger, Triton, Tio, Ten, and randomly enough, Tupac. Throughout the course of the episode, Khloé never gave any confirmation about the baby name she was settling on.
Sadly, that's all the public knows — for now.