"Christian Girl Autumn" Caitlin Covington is currently heavily pregnant – but what has she been up to?
More often than not, a person who becomes a meme can't help it. In this modern age of public photo sharing, there's no telling who could find humor in one of your photos and turn your face into a viral sensation all at your expense. Some people try to denounce the meme they've become, while others embrace or otherwise shrug off the attention it gets them. Caitlin Covington has previously addressed her meme status in an amicable way, despite the somewhat negative attention she garnered as a meme.
In the years following her initial viral infamy as the face of "Christian Girl Autumn," Caitlin Covington has thrived in a successful career as an influencer. Keep reading to see what she's been up to after becoming a meme.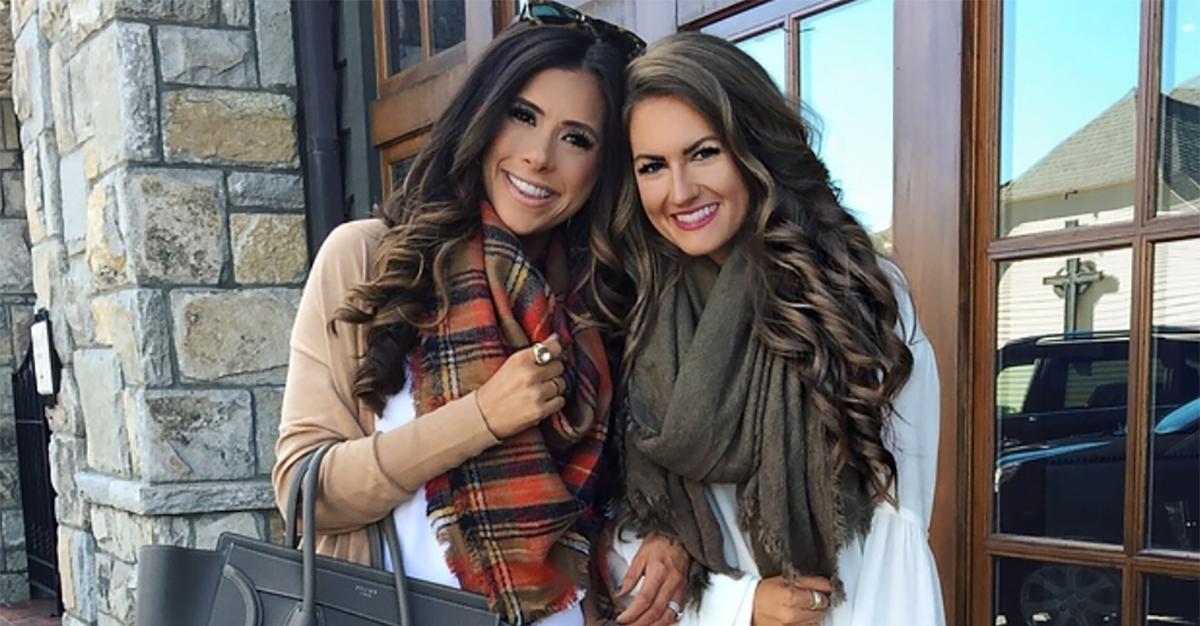 Where is Caitlin Covington now? The face of "Christian Girl Autumn" is pretty much thriving.
Caitlin Covington is a "twenty-something living in Winston Salem, N.C.," according to her online bio. As a fashion influencer, she runs a blog called Southern Curls and Pearls, where she posts regularly about fashion, beauty, fitness, and her everyday life.
She is also incredibly active on Instagram, where she has more than 1.3 million followers. As for her personal life, she is married to a man named Chris Dorsch. The couple also has a daughter named Kennedy.
As of this writing, Caitlin is also pregnant with another child. In one of her recent Instagram posts, Caitlin shared a gorgeous fall fashion pic as a partnership with Saks Off Fifth. She wears one of their latest outfits while sporting a baby bump. For someone who drew minor internet infamy, that's certainly not a bad way to rise from meme status.
Caitlin was previously the face of "Christian Girl Autumn."
In the past, Caitlin became the face of a popular meme referred to as "Christian Girl Autumn." According to Know Your Meme, the joke comes from a picture of Caitlin and a friend that was posted on Twitter in August 2019. The picture shows the two of them in some basic fall fashion with an unironic caption reading "Hot Girl Summer is coming to an end. Get ready for Christian Girl Autumn."
The picture and the term quickly drew some ire from folks on the internet.
Plenty of people responded with Karen jokes and white privilege humor. One response read, "This picture just asked for my regional manager's phone number and customer services number."
Another wrote, "This picture thinks Africa is a country and is going on a mission trip there in 2020."
Caitlin even made a good-natured response to the attention shortly after on Twitter. She posted, "If all of Twitter is gonna make fun of my fall photos, at least pick some good ones!" The post was accompanied by glamour shots.
For what it's worth, Caitlin certainly didn't seem to be impacted too negatively by her meme status. In a 2019 interview with BuzzFeed News, Caitlin wore "Christian Girl Autumn" jokes like a badge of honor.
"It doesn't bother me. It's funny! It's the world we live in now," she told BuzzFeed. "I'm white and Christian but none of the tweets were accurate. I laughed at all of it but none of [it was] true. We don't ever want to speak to the manager!"
Thankfully, we currently live in a world where Caitlin Covington can thrive and "Christian Girl Autumn" memes can still flourish well into 2022.