'The Vow, Part 2' takes us into the trial of NXIVM Cult leader Keith Raniere — Where is he now?
In August 2020, during the height of the COVID-19 pandemic, when many people were glued to their televisions more than usual, HBO released a docuseries called The Vow. This is when most of the world was introduced to Keith Raniere.
For two decades, Raniere was the man behind NXIVM, a corporation founded by Raniere that promised to help people (mostly women) reach their full potential. It was also a multi-level marketing scheme. It even attracted famous and wealthy people.
NXIVM would soon be labeled as a cult once it was revealed that Raniere encouraged women to go on starvation diets in order to have sex with him. A subset of the women in NXIVM were part of a group called DOS which, among many things, involved getting a brand of Raniere's initials. Thankfully Raniere didn't get away with it, as they say. So, where is Keith Raniere now?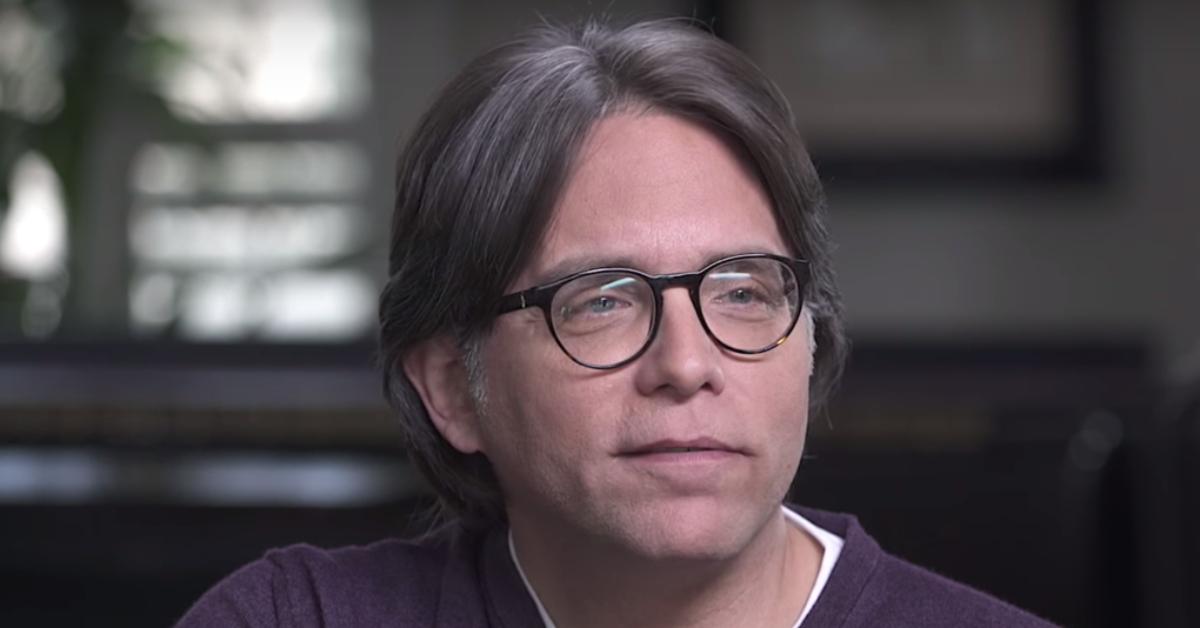 Where is Keith Raniere now?
At the end of The Vow, Part 1, Raniere is in a holding cell in the Metropolitan Detention Center in Brooklyn. In June 2019, he was convicted of human trafficking, various sex crimes, fraud, and racketeering, to name a few. According to The New York Times, he was "sentenced to 120 years in prison" and was fined $1.75 million in October 2020.
The Federal Bureau of Prisons states he is currently serving this sentence at the United States Penitentiary, Tucson. Hilariously, his release date is listed as June 27, 2120.
Judge Nicholas G. Garaufis of the Federal District Court in Brooklyn based his sentencing on "hours of wrenching testimony from 15 victims, many of whom described how Mr. Raniere had left them traumatized and brainwashed from his pseudoscientific teachings," per The New York Times. Marc Agnifilo, Raniere's lawyer, did as all lawyers do and promised an appeal was on its way.
Has Keith Raniere filed an appeal?
Rolling Stone reported that Raniere did, in fact, manage to locate a judge who would allow an appeal hearing over "supposedly prejudicial evidence regarding abortions performed on two sisters Raniere got pregnant." Raniere's lawyer also claimed there were violations of the sixth amendment which states that "any accused person has the right to a lawyer to act on their behalf, has the right to an early trial, and the right that the trial should be held in public with a jury and witnesses."
Regarding the issue with the sixth amendment, Raniere's new lawyer, Joseph Tully, claimed the court "prematurely terminated the defense's cross-examination of a key witness, Lauren Salzman. Tully claimed the defense didn't have a 'full and fair opportunity to confront and cross-examine the witness,'" per Rolling Stone.
Raniere's lawyer was also focused on defining what a "commercial sex act" is, arguing that the court's definition allowed for a "quid pro quo necessary to keep the definition narrowly focused." Essentially Raniere's lawyer was arguing against the idea that Raniere used sex in exchange for something else.
As far as the "clearly prejudicial admission of evidence regarding abortions performed on two sisters," Raniere's lawyer asserted that because abortion is so polarizing, the jury couldn't help but be swayed by the testimony of the two sisters regarding their abortions. Prosecution stated it was necessary to include the abortions because medical records were used to prove one of the sisters was underage "when Raniere began a sexual relationship with her."
As of the time of this writing, no date was given for when the three-judge panel will hand down a ruling on the appeal.
For more information on Raniere's trial, watch The Vow, Part 2 on HBO Max, premiering on Oct. 17, 2022.