Callie Haverda's parents were hesitant for her to act, but feel pumped about 'That '90s Show'.
If you haven't heard the name Callie Haverda before, you will soon know it well. The Austin, Texas native nabbed the role of Leia Forman on Netflix's That '90s Show, which is a spinoff of the beloved Fox series That '70s Show that debuted, gulp, 15 years ago!
Leia is of course the daughter of Eric Forman (Topher Grace) and Donna Pinciotti (Laura Prepon), and stars in the buzzy series. Let's get to know Callie and her family, which includes a bunch of actor siblings and parents who are definitely supportive — now!
Callie Haverda's parents wanted her to be sure about going into acting.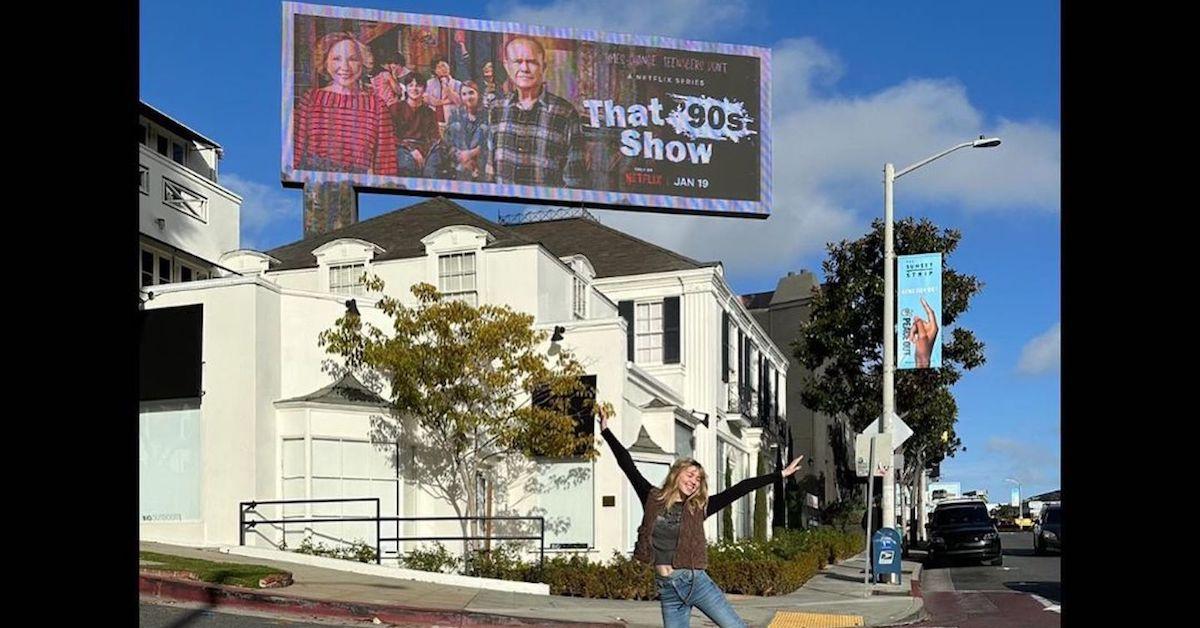 Fans can now see Callie as Leia doing her '90s thing on Netflix. The show follows the character as she visits her grandparents, Red and Kitty Forman, played by Kurtwood Smith and Debra Jo Rupp, over the summer.
Before the star burst onto the Hollywood scene, she spent her childhood in Austin, Texas in a family of six. Per HITC, Callie is one of four kids. Her parents are Tony and Denise Haverda, who are an executive at Open Text and a recruiter for New York Life Insurance respectively.
As the previously homeschooled actress told ATX Today, "My siblings were actors before me for a little while — they don't do it anymore. That's kind of how I got into it, because their agent sent me out for an audition and I ended up booking it."
Callie added, "Actually, because I was so young, my parents didn't really want me to jump into it, because my siblings are both older than me. So they were kind of wary about it." She also told Texas Lifestyle Magazine, "I actually wasn't allowed to act until I was old enough to decide for myself this was what I really wanted to do."
Now, Callie's parents and siblings support her fully.
"I was actually on the bus while my agent was trying to call me, coming back from school," Callie related about how she found out she had booked the gig at Netflix. The star said about the moment that all she wanted was to get home to her parents so they could hear the big news. Then, Tony, Denise, and Callie "just kind of fell down on the ground in [the] front yard, and sat there for like, an hour."
After the teen got the part in That '90s Show, the family moved from Texas to California. Her siblings Corey, Carson, and Heley are also behind their sister as her star is on the rise, with Carson taking to Instagram to congratulate Callie on her success.
In part, the proud brother captioned a reel of images from the premiere of the show, "You have worked so hard for so long to get here, and you deserve every bit of this. From reading lines with you when we were just little kids to watching you tonight on the big screen, I never doubted that you would be a star. I love you Cal Cal, I can't wait to continue to be amazed by your endless talent."