Ashton Kutcher plays Mace Coronel's dad on 'That '90s Show' — But who are Mace's parents IRL?
Was it any shock that Jay's parents on That '90s Show were Kelso (Ashton Kutcher) and Jackie (Mila Kunis)? The flirtatious teenage boy stole Leia's (Callie Haverda) heart from the moment she saw him in the pilot episode.
But what about Mace Coronel, the actor who plays Jay? Who are his parents in real life and what else do we know about the up-and-coming star?
Who are 'That '90s Show' star Mace Coronel's parents?
Mace's mother, Grace Coronel (nee Morley), is a former actress and current acting coach.
Prior to marrying Mace's dad (more on him in a minute!), Grace was married to talk show host Montel Williams from 1992 to 2000. They had two children together who are Mace's older half-siblings — a brother also named Montel, who's a pro MMA fighter, a sister named Wyntergrace, who is an actress and dancer.
Mace and his mom seem to have a very close relationship. In 2019, he posted a carousel of adorable throwback photos of his mom in honor of Mother's Day. The previous year, he shared some sweet words about his mom ahead of his birthday.
"My birthday is in three days, and I just want to thank this awesome-tough ass mother of mine. I love you so much mama," he wrote.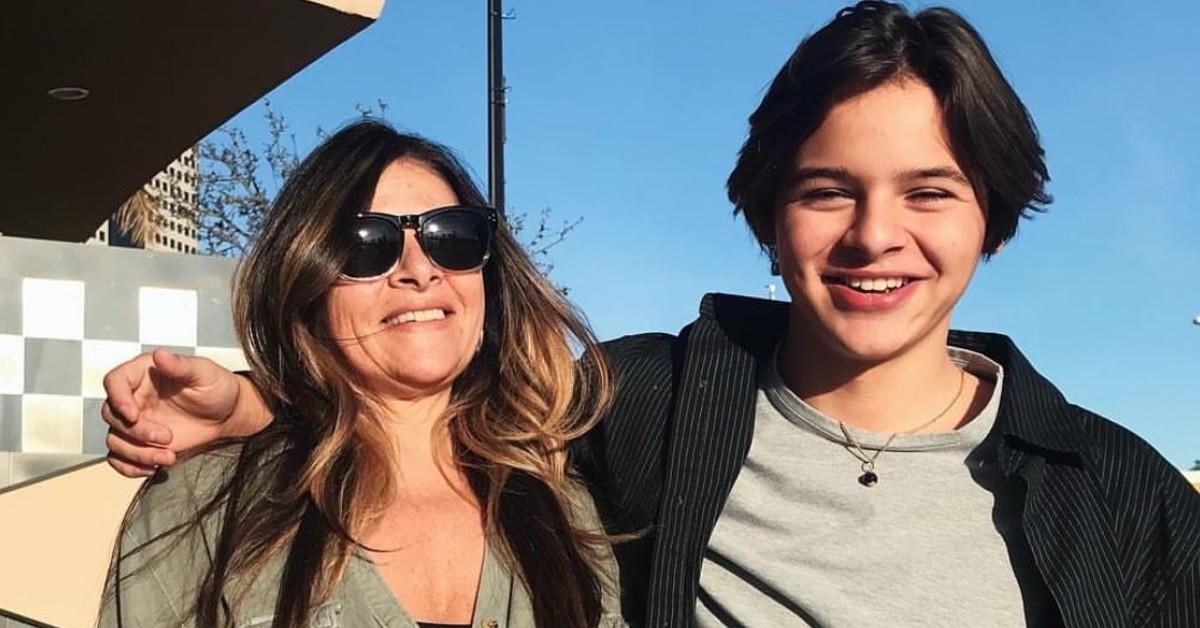 Mace's father is Marc Coronel, a renowned fitness coach who has appeared on Good Morning America, The Doctors, and other news segments worldwide. Marc's parents were born and raised in Aruba, and Mace has been traveling to the country since he was born. Because of that, Mace is fluent in Dutch (as Aruba is part of the Kingdom of the Netherlands). In April 2021, Mace even got his Dutch passport.
How old is Mace Coronel?
Mace may play a teenager in 1995, but the actor himself didn't even live though any of the '90s. He was born on March 10, 2004, making him soon-to-be 19 years old. (Bless his Gen Z heart.)
What else has Mace been in prior to 'That '90s Show'?
Mace began his acting career at the tender age of 7. His first roles were in short indie films before landing the recurring role of R.J. Forrester on CBS's The Bold and the Beautiful. So far, his biggest claim has been the leading role of Dicky on Nickelodeon's Nicky, Ricky, Dicky and Dawn, which aired from 2014 to 2018.
Will Mace return for 'That '90s Show' Season 2?
As of this writing, Netflix has yet to renew That '90s Show for a second season (though, to be fair, the first season just dropped). However, should the series get renewed for Season 2, it's highly likely that Mace will reprise his role as Jay.
Until we learn more, be sure to check out Season 1 of That '90s Show. All 10 episodes are currently streaming on Netflix.