Are 'Stranger Things' star Sadie Sink's parents in show business? Here's what we know.
Long before she joined the cast of Stranger Things as Max in the second season of the hit Netflix series, Sadie Sink made her debut live on Broadway in a production of Annie at the age of eleven!
Sadie has also made headlines recently for her starring role in The Whale, a film featuring the comeback of wholesome acting icon Brendan Fraser. The 20-year-old actress plays the daughter of Brendan's character in the film.
So, how did Sadie get into show business in the first place? Are Sadie's real parents' actors as well?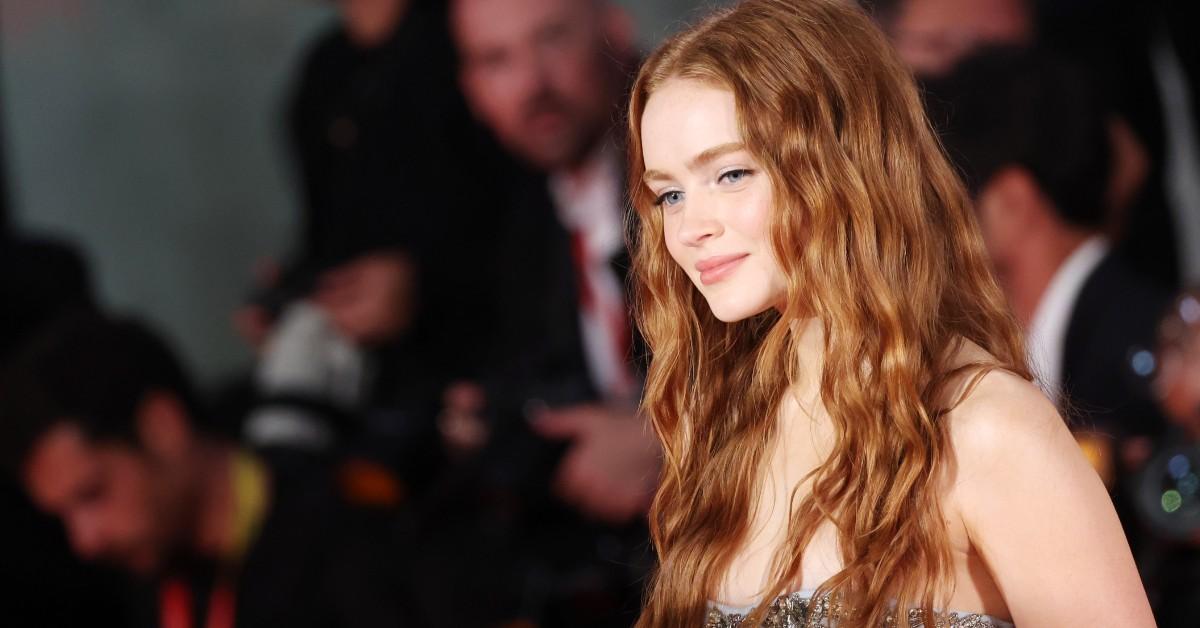 Details on Sadie Sink's parents.
Sadie's parents aren't actors. However, according to the Stranger Things Wiki, Sadie's mother Lori recognized her daughter's innate acting ability at a young age (Sadie apparently loved reenacting High School Musical).
According to Glamour UK, Lori favors numbers over acting herself — she's a math teacher! Sadie's father Casey is also a teacher, so to speak. He coaches rugby. The Sink family hails from Brenham, TX.
Per the same Glamour UK article, Lori enrolled Sadie at a theatre school in Houston, and the rest is history. After joining the Broadway cast of Annie, Sadie's entire family relocated with her to New York City.
Sadie's next big Broadway role was playing young Queen Elizabeth II in the Broadway production of The Audience, with Helen Mirren playing the older Elizabeth.
How many siblings does Sadie have?
Sadie isn't an only child by any means — she actually has four siblings: three brothers (Mitchell, Caleb, and Spencer), and one younger sister (Jacey).
Jacey actually played the younger version of Max in Stranger Things Season 3, Episode 6, titled "E Pluribus Unum." What a nice little unintentional parallel to Sadie playing a younger version of an older character in The Audience!
So are any of Sadie's brothers in the acting business? Yes! Mitchell and Sadie both appeared in the Taylor Swift music video, "All Too Well (10 Minute Version)." Sadie actually referred to Mitchell as her best friend in the aforementioned Glamour UK article.
According to a Hollywood Life article, Mitchell also had a starring role on Broadway, playing the role of Michael in the Broadway musical version of the iconic Christmas film Elf.
Spencer and Caleb don't appear to be into acting whatsoever (they both have thousands of Instagram followers each though on their respective pages, @spencersink_ and @calebsink_). Spencer has his Instagram set to private. However, Caleb posted a celebratory picture with Spencer (who was clad in graduation robes) at the University of Missouri-Kansas City School of Law, congratulating his brother on becoming his lawyer.
Caleb also joked about a mention of him in another article that mentioned that his occupation was unknown, but that it was obvious he enjoyed sports from his occasional Instagram posts. Sadie's brother wrote in the caption, "I really do like sports tho [sic]."
Will Sadie's siblings appear in Stranger Things Season 5? Maybe with Caleb playing a sport or two? We'll just have to wait and see!