'Emily the Criminal' star Theo Rossi's parent was a producer on one of his past films.
Warning: The following article contains spoilers for Emily the Criminal on Netflix.
47-year-old actor Theo Rossi plays the scam artist Youcef in the film Emily the Criminal on Netflix. He pulls a desperate Emily (Aubrey Plaza) into his dummy shopping ring, plunging them both into danger and the looming threat of arrest.
Offscreen, Theo has had quite a varied acting career up to his role in Emily the Criminal. Did you know that one of Theo Rossi's parents was actually an associate producer on one of his past films?
Here are more details about Theo's parents and his life offscreen!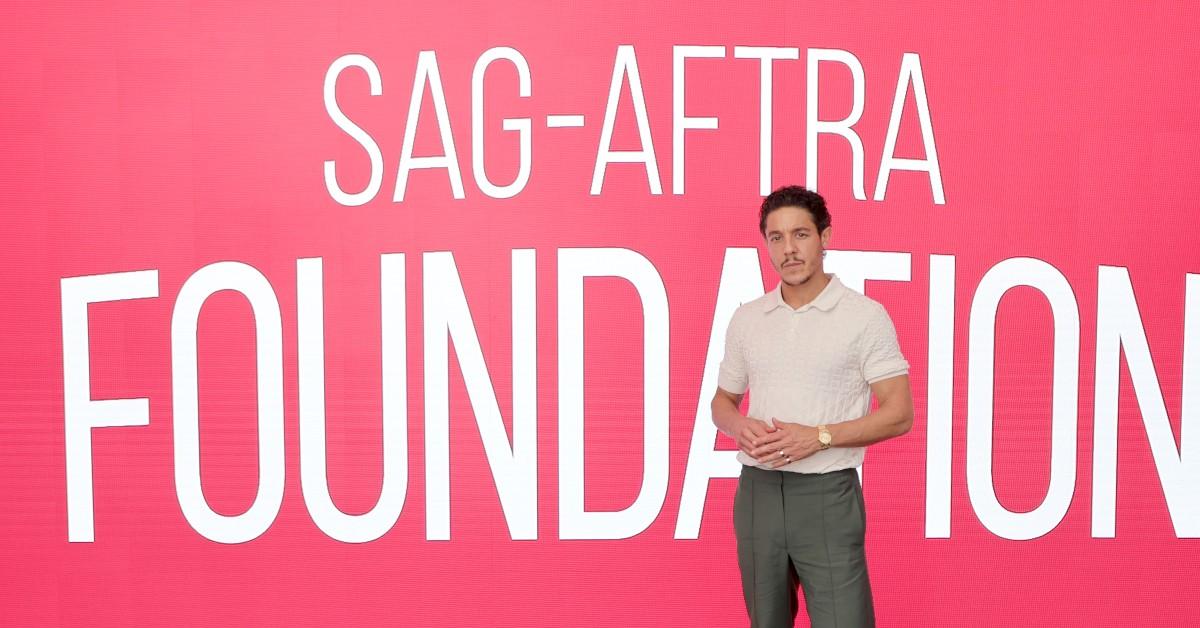 Who are Theo Rossi's parents?
Although there's no information online about Theo Rossi's father, we do know that his mother is Mary Jane Tomasino. Mary was actually an associate producer on the 2015 film Bad Hurt, which just happened to have her son Theo among the star-studded cast!
Theo himself is a father of two sons, Kane and Arlo. The actor wrote on his Instagram for Father's Day 2021 – "Happy Pops day to all my examples. Whether it be the human or animal kind. Keep being the light that teaches and leads."
The Emily the Criminal star resides in Austin, TX with his wife, entrepreneur Meghan McDermott Rossi. The couple met when Theo was an ambassador for the Boot Campaign, a charity Meghan worked for, per a People report.
Theo and Meghan tied the knot in November 2014. Per Hollywood Mask, it was unclear when the couple actually started dating, and they got married in a private, intimate ceremony in New York City.
Does Theo have any other projects in the works?
Theo, who is also best known for his role of Juan Carlos 'Juice' Ortiz on 90 episodes of Sons of Anarchy and Hernan 'Shades' Alvarez on 23 episodes of Luke Cage (among many other roles), does have multiple upcoming projects in the works.
According to Theo's IMDb page, he's due to star in the upcoming sci-fi film Site, and he's also playing the lead role in the thriller movie Salvation.
He's also billed as a lead on the film Carry On, about a TSA agent blackmailed into letting a dangerous package slip through security on a Christmas Day flight. Not one to stop there, Theo is also starring in the horror film Squealer, and another movie titled Bosco.
In other words, Theo's got a busy year full of film premieres ahead of him!
So what happens to Theo's character Youcef in Emily the Criminal? Does the student surpass the master in the art of the scam? Well, you'll just have to stream the film on Netflix to find out! (Let's just say Youcef might've taught Emily how to break the law a little too well).
Emily the Criminal is now available to stream on Netflix.