'Love & Hip Hop: Atlanta' star Yung Joc has a close-knit relationship with his parents.
With singles like "It's Goin' Down" and "Buy U a Drank," Yung Joc has solidified his spot in hip-hop history. But it wasn't until his debut on Love & Hip Hop: Atlanta that fans caught a glimpse of his personal life. Between baby mama drama and financial woes, Yung Joc hasn't spared many details.
In past episodes of LHHATL, viewers have been introduced to the rapper's wife, kids, and father. His mom, however, remains unseen. So, who is Yung Joc's mom? Here's what we know!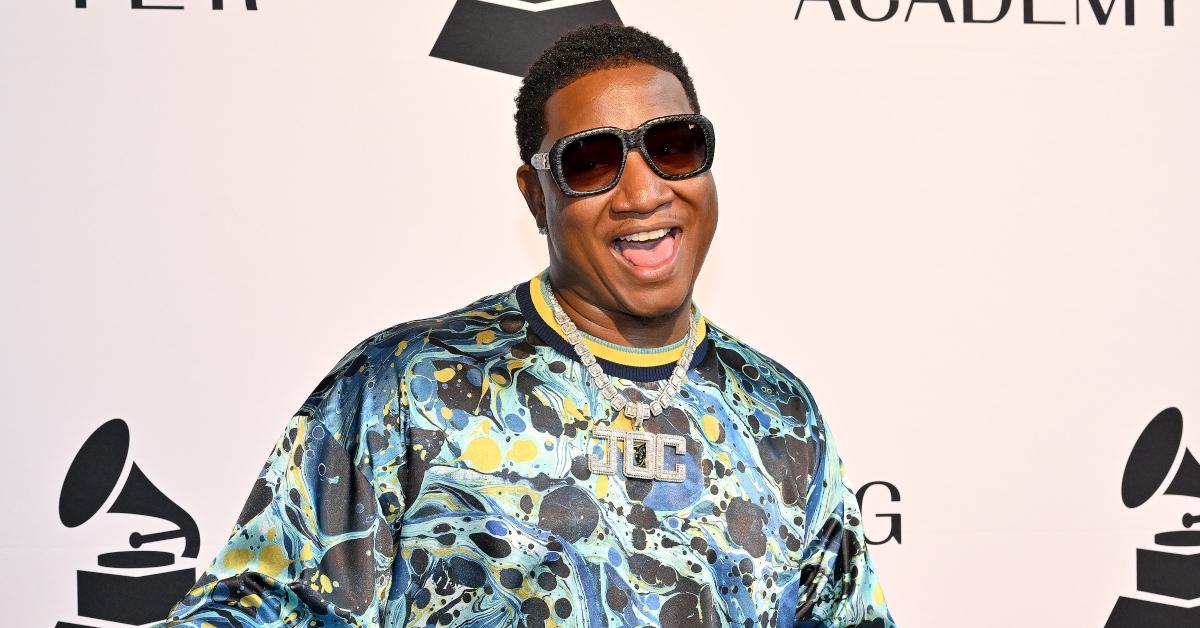 Who is Yung Joc's mom?
Although Yung Joc has never disclosed his mom's name to the public, he's been vocal about his love for her. It seems that Mama Joc prefers to stay out of the spotlight, but she has made a couple of cameos on the rappers' social media.
In early 2022, the rapper went live on Instagram to share a sweet moment between the two. In the clip, Joc and his mom joked about old times while on a trip to the mall. "Aye man, I'm finna get my mama some stuff for her birthday," he said before signing off.
The two appear to have always been close-knit since his childhood. Yung Joc briefly spoke about their relationship in a 2015 promo for VH1's Dear Mama special.
He fondly recalled, "Sometimes I'd start thinking that my mom and [Samuel L.] Jackson was brothers and sisters 'cause her favorite cuss word was motherf—er," he joked. "My mother be like, 'Joc! Get your motherf—in' ass in here.'"
Based on a conversation Yung Joc had with his father — Stan Tucker — during a 2015 episode of LHHATL, it sounds like the Atlanta native's mom was one of many women in his dad's life. Unfortunately, we don't know much about Joc's dad either, but he did admit to being a rolling stone.
"I got more kids than you got," Stan told his son. (Joc reportedly has nine children with five different women.)
Meet Yung Joc's dad, Stan Tucker.
According to Yung Joc's bio on All Music, his father helped launch his music career. Long before Joc joined the cast of LHHATL, his dad owned a haircare company. Using his connections in the business, Stan got Joc his first gig writing a jingle for Revlon.
In addition to their looks, Joc and Stan have a lot in common — including their tattered love lives. It's for this reason that Stan often steps in to give his son advice on matters of the heart.
In a previous episode of LHHATL, Stan told his son, "You know what they used to always tell me? You're gonna be one hell of a man once you settle down. I figured I was a hell of a man anyway, but it wasn't like that. I had to slow my pace, slow my roll, and start understanding those things that were most important to me."
It seems like the rapper took those words of wisdom to heart and has since found the person he wants to spend the rest of his life with. Yung Joc and Kendra Robinson got engaged in 2019 and later tied the knot in November 2021.