Millie Bobby Brown's dating history: The 'Stranger Things' star has dated couple of men before meeting her current boyfriend, Jake. Find out more.
As Stranger Things' Eleven, Millie Bobby Brown plays a strong, enigmatic young woman blessed with supernatural abilities.
Eleven can easily enter alternative dimensions, break objects with the sheer power of her mind, and of course, destroy the spooky, slime-covered Demogorgon posing a constant threat to the inhabitants of Hawkins, Ind.
In her Netflix flick, Enola Holmes, the 16-year-old plays a teenage detective from a family of famous mystery solvers. And when it comes to dating, the actress is just as fierce as her characters. Who has Millie Bobby Brown dated? Let's find out if the actress has ex-boyfriends in a relationship. 
Who are Millie Bobby Brown's ex-boyfriends?
Millie's first-ever public relationship was with YouTube superstar and musician Jacob Sartorius. The couple made things official after half a year of dating back in 2018. 
She was later linked to Romeo Beckham, the middle son of soccer superstar David Beckham and former Spice Girl Victoria Beckham.
The 18-year-old Burberry model met Millie at Unicef's 70th-anniversary gala in 2016 and the actress was reportedly immediately smitten. However, the two didn't hit it off until much later in the spring of 2019.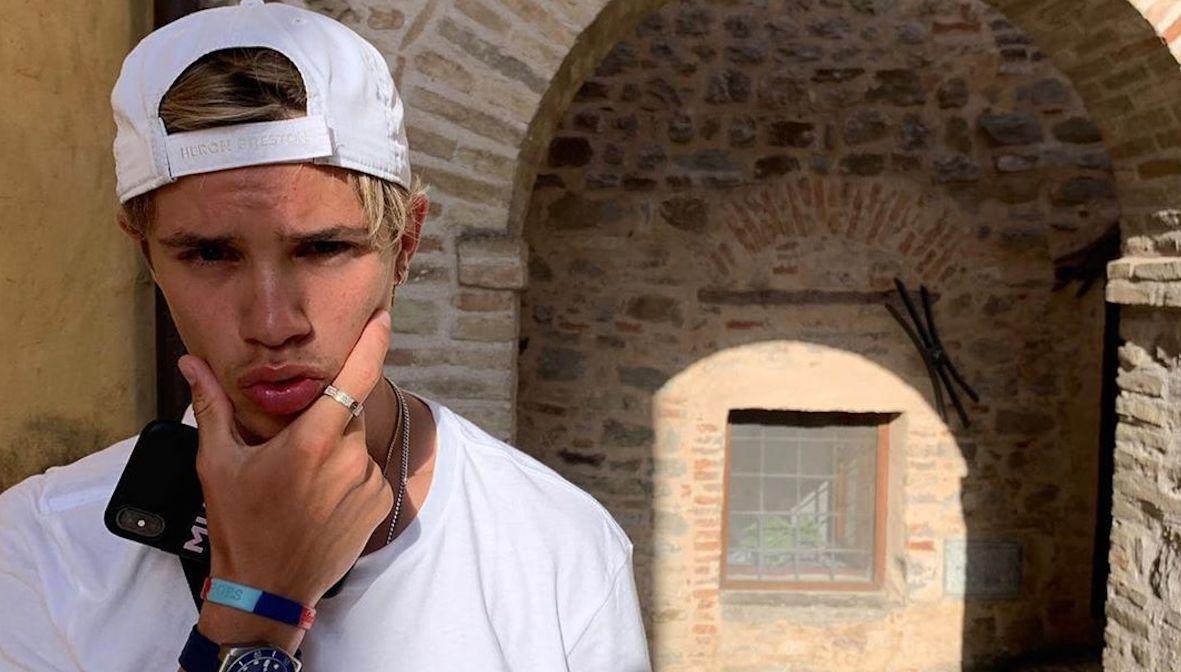 Millie reportedly met Romeo's famous family after just a few months of dating. Victoria gave her seal of approval immediately — as every die-hard Stranger Things fan would have. David was apparently just as easy to convince. But, the Enola Holmes actress put the romance rumors to rest when she confirmed that she was just friends with the Beckham offspring in the fall of 2019.
Romeo went on to date model Mia Regan, and Millie has moved on, so all's well that ends well here!
Millie reportedly dated popular TikToker Hunter Echo who bragged about grooming Millie, a minor.
Popular 20-year-old TikToker Hunter Echo, whose real name is Hunter Ecimovic, was recently called out online for his comments about Millie. He claimed the pair dated and that he groomed her.
During an Instagram Live, Hunter talked extensively about sleeping with Millie, who was only 16 when they dated. According to @DefNoodles on Twitter, they met when she was 15 and reportedly lived together for a time during their relationship.
In a screen recording of the live stream, he shared explicit details about their time together and even admitted to grooming her.
"Imagine a grown adult and dating a kid," read one of the comments on the stream. "Yeah, I groomed her," Hunter said in response.
Hunter has not responded publicly to the backlash he's received for his comments, though his comments on TikTok are flooded with users writing "She was 16," in reference to Millie.
In a new statement, per TMZ, Millie's representatives said, "Mr. Ecimovic's remarks on social media are not only dishonest, but also are irresponsible, offensive, and hateful. Instead of engaging in public discourse with him through the press or on social media, we are taking action to ensure that he stops this behavior once and for all."
Hunter took to his social media shortly after that statement came out to clear the air: "I wanted to address the live stream incident that happened. It should have never happened in the first place. … In those two to three hours, I was getting more and more drunk."
"It was getting me more and more irritated. … I became more careless. I said stuff that should have never been said. … That's how I decided to handle it," he further explained, stating his position without directly apologizing to Millie.
"The live stream, I am sorry for," he concluded by saying. "I'm not proud of how I spoke. … I am sorry for doing that live stream. I should have ended it the moment it started getting bad. … I said what I said and I can't take that back. I just want you to know that I'm not OK with what I said."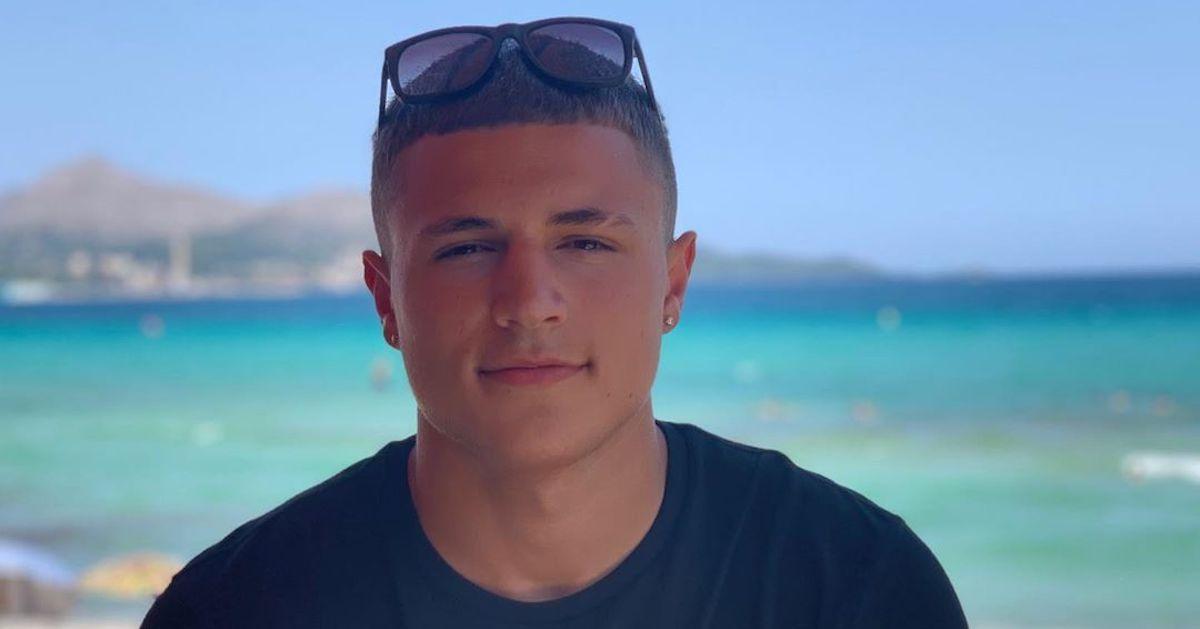 In early 2020, the Emmy nominee was rumored to be in a relationship with Joseph Robinson, the son of rugby player Jason Robinson. The pair reportedly met while vacationing separately in the Maldives toward the end of 2019.
She seemingly confirmed the relationship speculation with a PDA-filled snapshot, which she posted to her feed in January 2020. The Snapchat photo had the caption "LY" written over it, which stands for "Love you."
But, just eight months later, a source confirmed to The Sun that Millie had ended her relationship with the 17-year-old due to scheduling conflicts.
Joseph is based in the U.K., where he is following in his father's footsteps as a rugby player for the Wigan Warriors. Meanwhile, Millie has been spending time in the United States (which is where she films Stranger Things).
"They were very full on and happy to show it on social media, but it seems as though things have just run their course," the source told the outlet.
Neither Millie nor Joseph confirmed the split, but they also never explicitly discussed being in a relationship either.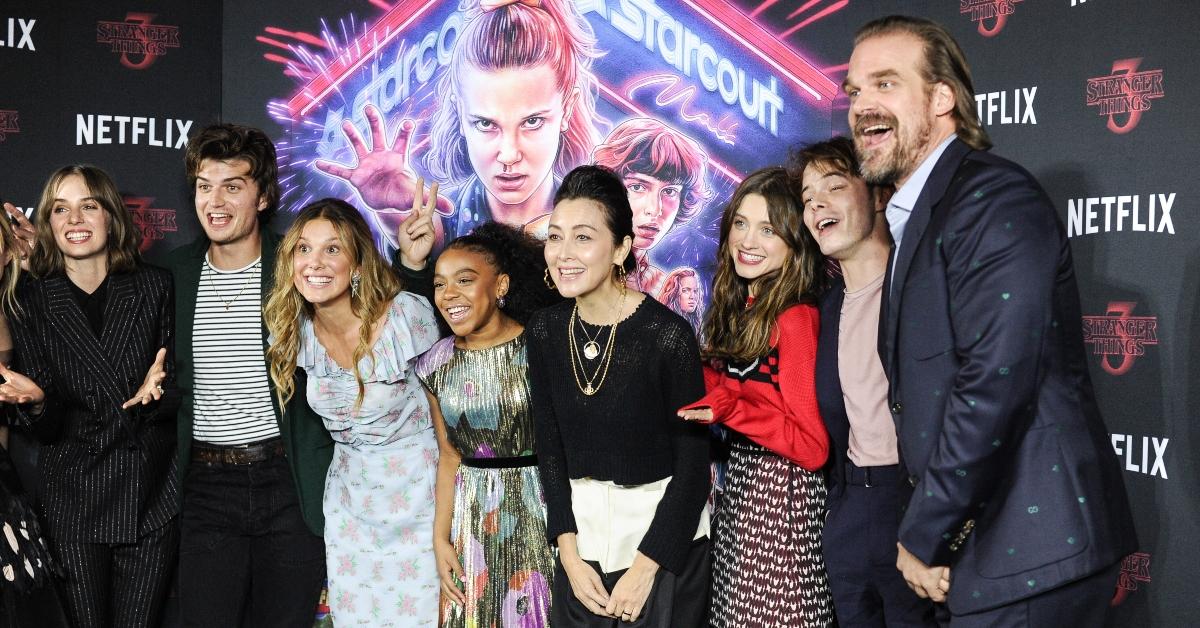 How did Millie Bobby Brown get famous?
Before becoming known around the world for her role as Eleven in the hit Netflix series Stranger Things, Millie was a normal kid. Well, as normal as anyone who is trying to break into the acting world would be. The London native moved with her parents at the age of eight after she made it known that she wanted to pursue a career in acting.
Though she never took an acting class or trained at a professional level, her parents obliged.
Millie secured a few guest spots in shows such as Modern Family and Grey's Anatomy. But, before landing her iconic role in the syfy show Stranger Things, she played the lead role in the one-off season of BBC's Intruders. Though the writers of the Netflix series, Matt and Ross Duffer, were not aware of the young actor's talent in the British television show, their idol Stephen King was.
"Millie Brown, the girl in Intruders, is terrific. Is it my imagination, or are child actors a lot better than they used to be?" the famed author tweeted (via Entertainment Weekly).
After landing the unknown role of Eleven, which was mainly nonverbal in Season 1, Millie's iconic death stare is what really captivated seasoned Hollywood pros and audiences.
"We have yet to give her something that she's unable to do," Matt Duffer told Variety in 2017. "I can throw this girl an incredible fastball, she's going to hit it. It's like a singer who can hit any note. Her range is just absolutely incredible. I have yet to see any limits to it."
Stranger Things co-star David Harbour called the young star the next Meryl Streep. "I'm leery of blowing too much smoke up her already well-filled smoke ass," he said. "Because I do feel that when I'm in the nursing home, I would like to be able to watch movies with her in her 30s and have her become Meryl Streep. She has the potential for that to happen." 
Is Millie Bobby Brown dating and who is her boyfriend?
Just like her character on Stranger Things, Eleven, Millie is an expert on secrecy. This applies to her personal life in particular, which she tends to keep quiet about. 
In June 2021, Page Six reported Millie had been spotted out with Jake Bongiovi, the second-youngest child of legendary musician Jon Bon Jovi. Rumors of their relationship started to swirl, but until June 20, 2021, the pair had never been seen out together. Jake is best known for the organization of a 2018 high school walkout in support of gun control following the Parkland shooting.
The pair have recently spent a lot of time cozying up on social media, and she made it Instagram official on Nov. 2. She's made appearances in a few of his Instagram posts as well.