Who is Courtney Veale dating? The 'Below Deck Mediterranean' star once kissed her co-star.
On Below Deck Mediterranean, the Lady Michelle yachties like to work hard and play harder. Nearly every season, a love connection is made between the stews and the deckhands. Although many of the relationship's end, the co-workers seemingly move on to film another season on the extravagant boat.
While there's been plenty of hookups on Below Deck Med, some cast members manage to keep their love lives away from the camera. Others, like Courtney Veale, have become entangled with a co-worker while filming. In Season 6, Courtney kissed a fellow Below Deck Med star who had a massive crush on her before the smooch. But who is Courtney dating now?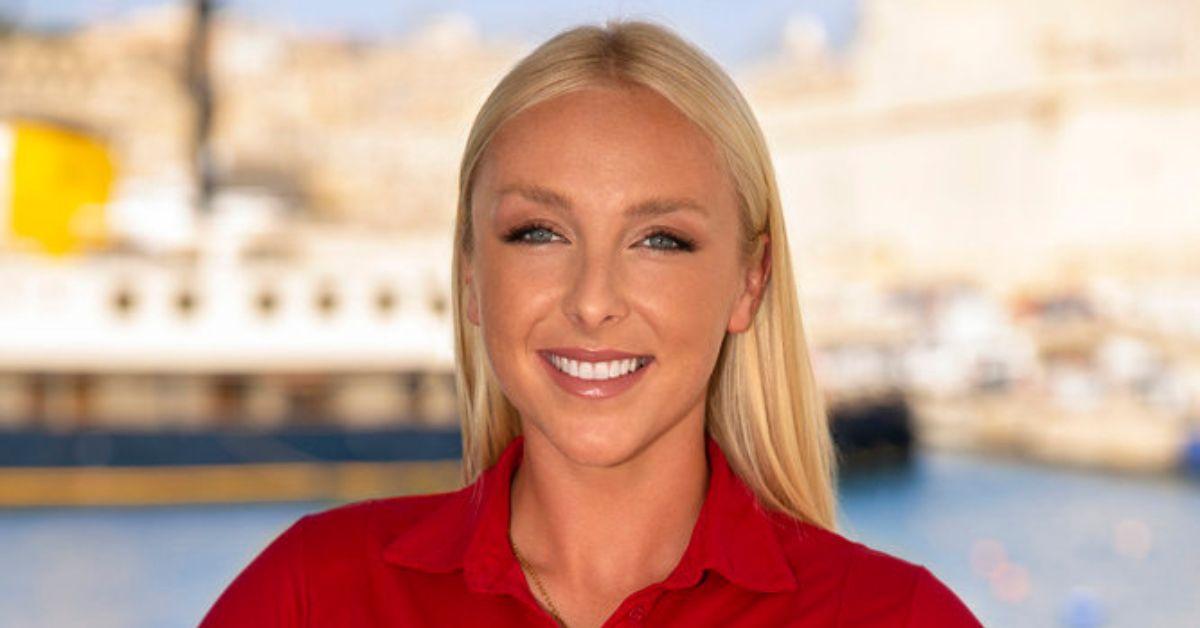 Who is Courtney Veale dating?
Courtney had worked in the yachting industry for several years before joining the cast in 2021. Upon meeting her in Season 6, viewers immediately fell in love with Courtney's sense of humor and ability to not take herself too seriously. The former Disney Princess also became popular on social media, and fans soon wanted to know more about her love life.
As of this writing, Courtney appears to be single. While the Bravo star does share moments with her friends on Instagram, none of those friends seem to be of romantic interest. In Season 6, Courtney also poked fun at how single she was.
"All of my friends are getting married and like engaged [with] dogs and houses… and I'm just there like 'cool,"' Courtney said in a confessional, per The Decider.
Courtney Veale kissed Mzi "Zee" Dempers in 'Below Deck Med' Season 6.
While Courtney is seemingly single now, she briefly connected with one of her Below Deck Med co-stars in Season 6. During the cast's first night out, Courtney grew closer to Mzi "Zee" Dempers. In one scene, they kissed on the yacht as the rest of the crew cheered them on.
After the smooch, Courtney and Zee continued working together and later shared at the Below Deck Med reunion that they never "hooked up" and were only friends. Courtney also admitted in a separate interview she didn't remember kissing Zee on the boat.
"Literally, I had no recollection of it, which was really bad," she shared with The Decider in 2021. "We were just at a crew meal. We weren't even allowed out because of COVID so we're just partying on the boat, and we still managed to let way too loose and go wild. Things happen, but nothing too bad happened, which is good."
Courtney added she didn't know Zee had a real crush on her until after the show aired. Although she was flattered by Zee's affection, she decided not to push their romance further because she wasn't interested in a "boatmance." But she and Zee fueled dating rumors again in August 2022 when Courtney posted several pictures of them hanging out together on Instagram.
Catch new episodes of Below Deck Med on Mondays at 8 p.m. ET on Bravo.