How many times has Leah Messer been married and who is her current to-be husband? 'Teen Mom 2's Leah Messer has announced her split from Jaylan Mobley.
One of the many reasons we love Teen Mom 2 is that we love to keep up with the cast. They go through the ups and downs of life just like the rest of us — with a few added trials — and their journeys never get old.
And Leah Messer specifically is one Teen Mom 2 star we love to keep up with. These days, she's a mom of three and was publicly dating her boyfriend, Jaylan Mobley since September 2021.
And even though on Teen Mom 2, she would never get married again, Leah shared an Instagram post on Aug. 21, 2022, in which she announced her engagement to Jaylan.
It came as a huge shock to some fans who were sure she meant it when she said she had no intention of walking down the aisle again. But things got serious with Jaylan both on and off the show and apparently, it was only a matter of time before he changed her mind on that matter.
Leah Messer from 'Teen Mom 2' was officially engaged to Jaylan.
When Leah shared the Instagram post featuring a photo of Jaylan on one knee in front of her on a beach, she wrote in the caption, "Two souls, one heart. It's official!!" Jaylan shared an identical post on his own Instagram account.
And a week before that, he posted a photo with Leah and a caption that said, "You are my greatest adventure." Maybe we should have seen this coming.
There's no word yet from the happy couple on whether or not their nuptials will be on TV on the new spinoff series Teen Mom: The Next Chapter. But, given the fact that it has been done before, it wouldn't be a total shock if Leah opted to share that milestone of her life with cameras.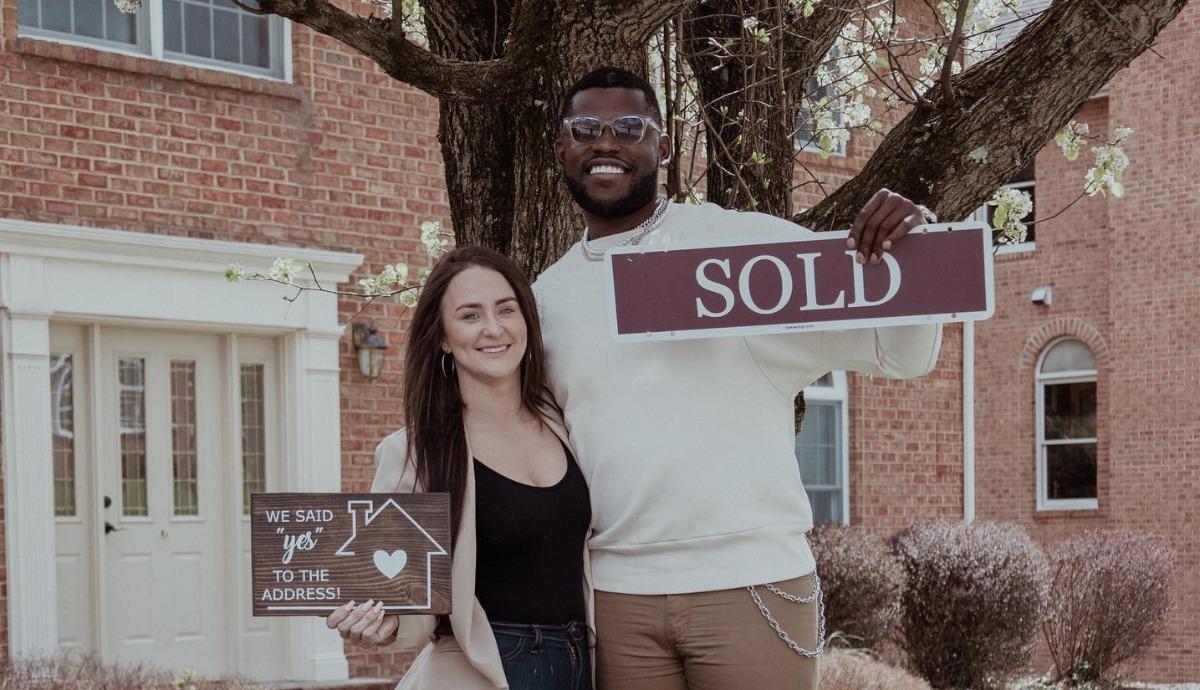 Leah Messer said she never wanted to get married again.
In the May 10, 2022, episode of Teen Mom 2, Leah said that she never wanted to get married again. She has already been married and divorced twice and said she did so at a young age for "crazy reasons."
Of course, now we know she changed her mind. But for a little while, Leah was sure that a third marriage wasn't on the table for her.
In October 2010, Leah married her first husband and father of her twins, Corey Simms. The two got divorced the following year in June. Then, she married Jeremy Calvert in April 2012. The two have one child together and divorced in June 2015. In the May 2022 episode, she alluded to only getting married because she had sex before marriage and ended up pregnant.
When Jaylan asked how Leah felt about getting remarried during the Teen Mom 2 episode, she said she never would.
"I'm enjoying the moment," she said on the show. "Whatever's meant for us is meant for us."
But when she asked him if he wanted to get married, Jaylan seemed excited about the idea. "Hell yeah, I wanna get married," he said. "I wanna get married, I wanna have kids, I wanna do the things that most people get to experience."
To some people, Leah and Jaylan are already living like a married couple. In an Instagram post Teen Mom made about this episode, one of the comments pointed out that even though the couple isn't married, they have made other kinds of serious commitments like living together: "They already have a house together, so they're basically married — she just doesn't want the paperwork."
Soon, they'll be more than "basically" married.
UPDATE: Leah Messer and Jaylan have announced their split
Many Teen Mom fans were overjoyed to see Leah find her Prince Charming, but the good times didn't last long. Two months after their engagement, Leah and Jaylan released a joint Instagram statement to announce they mutually broke up.
"While the last year has been tremendously exciting for both of us, we've realized that it's best we walk separate paths," the post read. "We are so grateful for the lessons, growth, and memories we've had in this relationship. So many of you have watched our love story unfold, and we hope that you'll continue to watch our stories while we move forward as friends. We will forever have love and respect for each other, and we ask for privacy as we refocus and transition out of this chapter together. X❤️ Thank you, Leah and Jaylan."
Not long after, amid rumors of infidelity, Leah tweeted that she and Jaylan were "refocusing and transitioning into better days ahead."
According to reports from The Sun, an unnamed source revealed that Leah suspected Jaylan of cheating on her. But, because Leah hasn't come out to support those claims and there's no evidence, it's all part of the speculation that comes with fans wondering what happened.
In addition to Teen Mom fans being disappointed that Leah is back to the single life, her daughters are likely still adjusting to their split. With good reason, Leah decided to wait a bit before introducing her three girls to Jaylan, but when she did, it proved to be beautiful. "They connected so well that initially, it scared me, but I want my girls to see who is making their mama smile," she continued to ET. Her trio of angels has seen their mother endure toxic relationships and heartache, so this was surely beyond refreshing for them.
Per The Sun, he proved as much on Halloween 2021 when he, Leah, her three girls, and the family dog dressed as SpongeBob Squarepants characters.