Marcus Lemonis Proposed to His Wife With a Secret Santa Gift.
Considering how busy he is, it's a wonder Marcus Lemonis' wife sees him at all! But Marcus and Bobbi Lemonis certainly seem happy, if their social media posts are any indication. In an Instagram post on September 21, Bobbi called her famous husband "the man I love more than life."
Bobbi must be especially proud now that Marcus has a new HGTV show. The Camping World CEO — who previously hosted The Profit on CNBC — is now hosting HGTV's The Renovator, which premieres Tuesday, Oct. 11, at 8 p.m. ET.
"For years, Marcus Lemonis has helped businesses make big adjustments, and now he's tackling the most-important business of all — the home," HGTV says in a show description. "Using design to change people's lives, he'll renovate homes, transform families, and build generational wealth."
OK, but let's get back to Marcus' home life, shall we?
Marcus Lemonis and wife Bobbi married in 2018.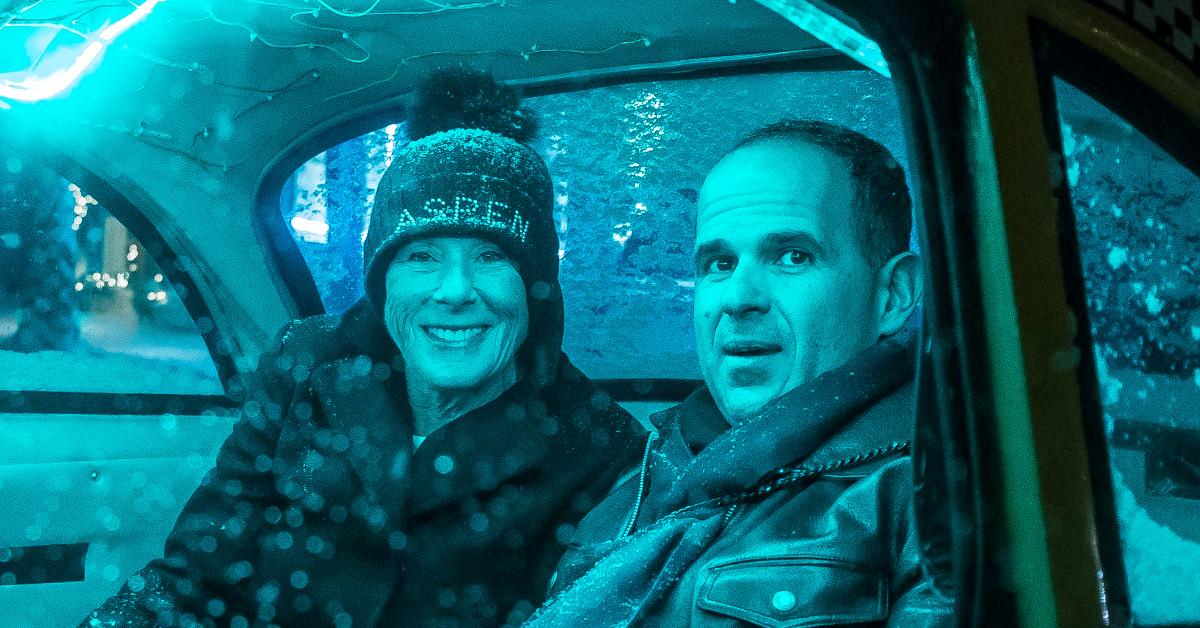 In February 2018, Marcus revealed to Page Six that he and Bobbi had just said their "I do's" in front of friends at a ceremony in Hotel Bel-Air in Los Angeles. (The then-newlyweds had intended to tie the knot in Montecito, Calif., but mudslides scuttled those plans.)
"I cried," the TV star said of his nuptials. "It was just a really special day. Nothing spectacular, very simple. It was just awesome."
They met two years prior when Bobbi asked Marcus to buy her business.
The couple has a helluva "meet cute." As Marcus told People after their wedding, he had met Bobbi two years prior at COTERIE, a trade show for women's fashion. He was there as a buyer for Camping World, and she was buying for her fashion business at the show.
"She tapped me on the shoulder and told me to get off my phone: 'Hey, buy my business,'" Marcus recalled. "Today we now have ML Fashion Group with retail stores [and] designer brands we own, and it's run by a young lady who was on The Profit, Stephanie Menkin. Small world, isn't it?"
A year later or so, Marcus proposed to Bobbi "in a secret Santa gift" on Christmas, as he revealed to People. "Thank goodness it went to the right person," he quipped.
Marcus knows that balancing one's entrepreneurship with one's relationships is "very tough."
In a December 2014 Inc. video, Marcus commented on how challenging it is for entrepreneurs to stay married. "I think in any family, in any relationship, the spouse, the significant other, the friend, has to recognize that there's a great deal of sacrifice that's made in order to be an entrepreneur," he said. "It's a journey. Really, it's a life commitment."
He went on: "In most cases, you'll find that relationships work out well because they're entrepreneurs, but I can tell you that I would bet that a good chunk of relationships fall apart because people become entrepreneurs, and I don't think the other partner necessarily realizes what goes into that. It's a tough balance, very tough."