Michael Blackson surprised his girlfriend Miss Rada with a proposal on 'The Breakfast Club'.
If you're familiar with comedian Michael Blackson, then you know that he has gone through a lot on the relationship front. After several allegations of infidelity from his ex-girlfriend Georgia Reign, fans were convinced that he was determined to live the bachelor lifestyle for the rest of his life. However, it appears that the 49-year-old is ready to settle down.
After announcing his coupledom with Miss Rada, fans were skeptical about their relationship. But, through all the bumps in the road, the two have continued to stay committed to one another. And now that Michael has officially proposed, fans are excited to learn more about the beauty. Read on to get the lowdown on Miss Rada.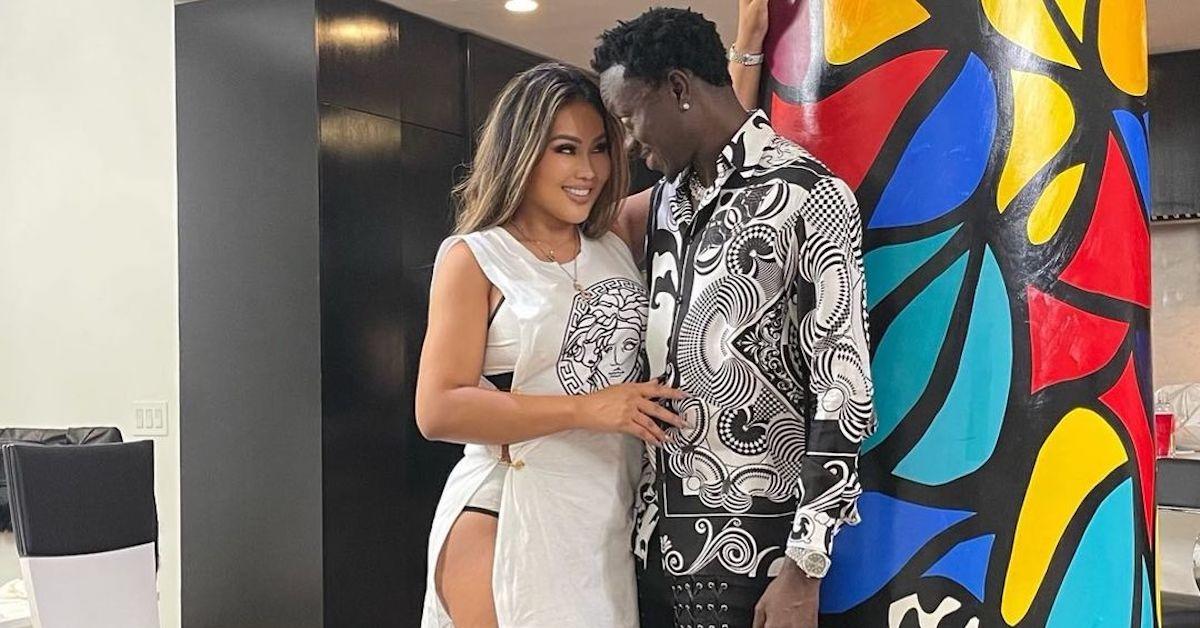 Michael Blackson proposed to Miss Rada on 'The Breakfast Club' on July 22, 2021.
In case you didn't know, you can always count on Michael Blackson to come through with jokes and talk about new projects during his interviews. And while his July 22, 2021, interview with The Breakfast Club followed suit at first, the comedian then hit everyone with a big surprise.
As he spoke with Charlamagne tha God, DJ Envy, and Angela Yee, the Coming to America 2 star gushed about how much he loves Miss Rada. Michael ended up inviting her into the interview while asking the hosts if they'd ever met her.
Once she stepped into the studio, Charlamagne tha God teased the possibility of a proposal.
"He said he's going to marry you. … He said he wants to get married, Rada!" the host said.
Michael tried to play coy and Rada questioned him about it.
"You told me that the other day!" she said to Michael. "Are you going back on it now?"
Then, Michael started to dig in his bag and pulled out a box with an engagement ring. As the hosts and the studio erupted in screams, Michael got down on one knee.
"Rada I love you. Will you marry me?" Michael asked Rada.
"Yes," Rada said before screaming, "Bye side b—hes, yes!"
The studio then erupted in laughter.
Miss Rada is an Instagram model and real estate agent.
If Miss Rada looks familiar to you, it's likely because she's a famous face. The Cambodian beauty works as an Instagram model and reality star.
She appeared on VH1's Love & Hip Hop's Couples Retreat alongside her beau Michael where they tackled several issues in their relationship.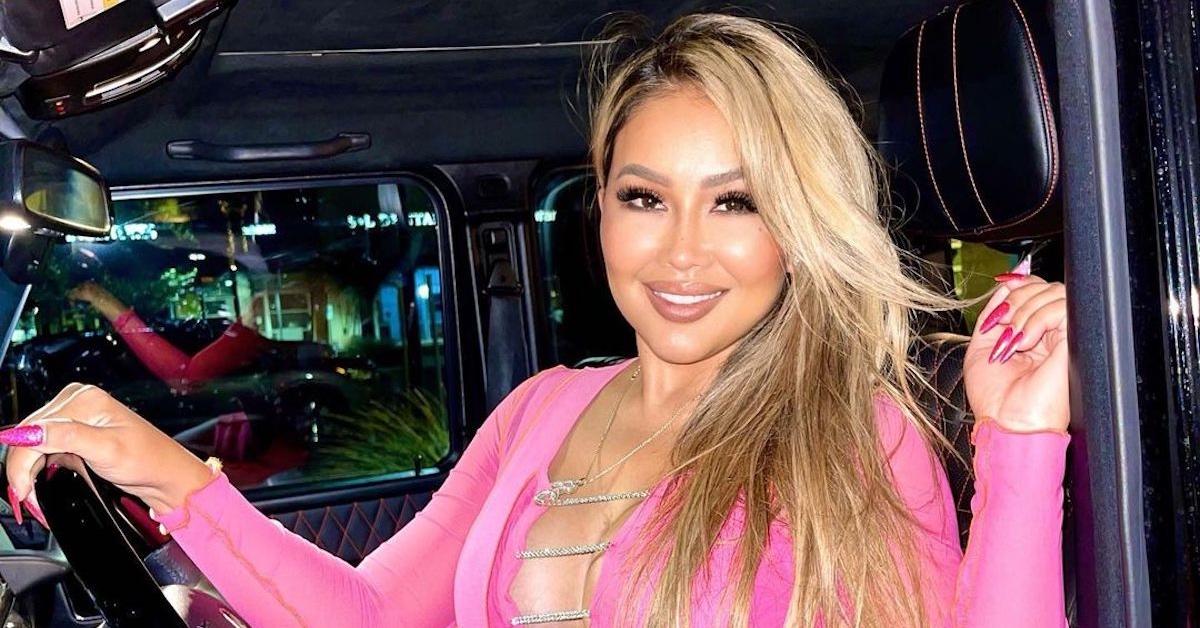 Aside from being a pretty face, Miss Rada is also a businesswoman. Per her Instagram bio, Miss Rada works as a real estate agent and has a CBD business. Not to mention, she brings in plenty of coins from club appearances and promo ads for brands on Instagram.
While it is unclear what Miss Rada's current net worth is, we can assume that the beauty is well off based on her lifestyle.
Michael and Rada have had their ups and downs, but it's great to see them both happy and in love.
Michael and Miss Rada are still together and working on their relationship.
The details surrounding when Michael and Miss Rada first became a couple is unknown, but it's believed that the pair have been an item since 2019.
Fans who have been keeping up with Michael and Miss Rada's relationship likely know that the pair has parted ways in the past. According to The List, in a now-deleted July 2020 post, Miss Rada seemingly announced her split from the comedian.
Miss Rada captioned the post (per SOHH), "Gotta learn how to swipe right again…" which many fans took to mean that the pair split up.
The List also noted that Miss Rada deleted all of her photos of Michael from her page at the time. One week later, Miss Rada reportedly teased that she and Michael were getting back together.
And it's been somewhat smooth sailing ever since.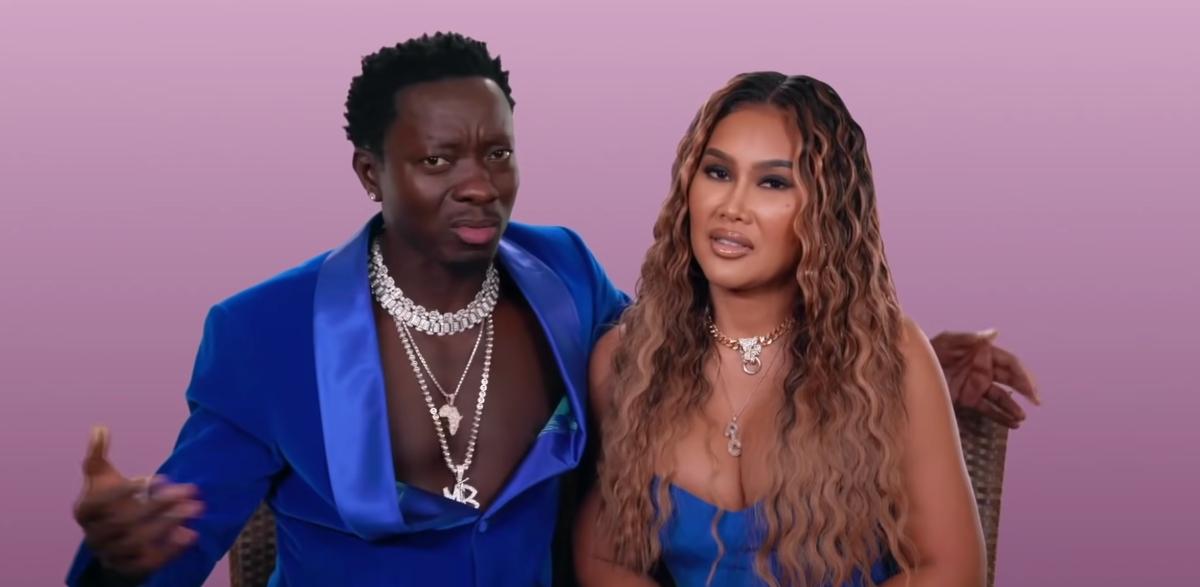 In fact, the pair appeared on VH1 Couples Retreat Season 1 to iron out their issues. Not to mention, Michael decided to take their relationship to the next level with a live public proposal during his July 2021 interview with The Breakfast Club.
Now, the couple is back for another season of Couples Retreat and appear to be in a great space. In fact, Michael shared that their nuptials may take place sooner rather than later.
"A 2023 wedding is very possible," Michael exclusively told Distractify. "We haven't really set a date. We just want to fix our problems, come to a really good understanding, and be in a good place before we take that step. So, I'm definitely expecting that to happen in the next year or so."