Selena Gomez's best friend, Raquelle Stevens, is a fellow businesswoman.
Although celebrities have friends that are also in the spotlight, many prefer to keep their circle tight with their day-one friends. Nicki Minaj and her BFF Tyesha "TT" Kollore of 20-plus years serve as the ultimate example. Selena Gomez is the same way, staying close to her bestie Raquelle Stevens throughout her career.
Since Selena's new documentary Selena Gomez: My Mind & Me has been released, fans noticed that Raquelle also makes an appearance. And since Raquelle is now stepping into the spotlight a bit, Selenators and new fans are ready to get acquainted with her. Here's everything that we know.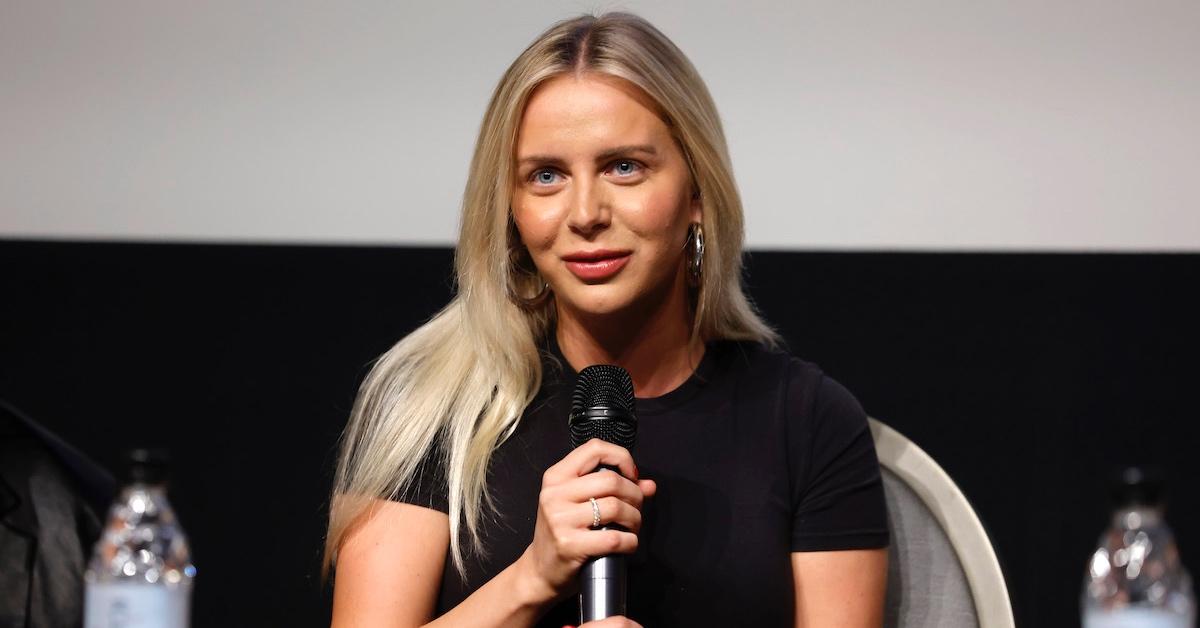 Raquelle Stevens has been friends with Selena Gomez for over a decade and appears in the documentary 'Selena Gomez: My Mind & Me.'
Cheers to lifelong friends! In this day and age, it's hard to find true friends that'll stick by your side for a lifetime. However, Selena Gomez has struck gold with her friend Raquelle of 10-plus years.
In a July 2022 post for Selena's birthday, Raquelle shared an image of herself with the singer, and their other close friends Courtney Lopez and Ashley Cook. Raquelle captioned the post, "Decade of life together, so grateful! Happy 30th Selly, we love you so much."
Viewers that have tuned into the HBO Max series Selena + Chef are likely familiar with Raquelle. The 30-year-old, who is Selena's roommate, made frequent appearances on the show.
Additionally, Raquelle also took to social media to share gratitude for being a part of the documentary Selena Gomez: My Mind & Me.
"Grateful to have been a part of this project the past few years. Thank you @selenagomez for having the courage to be so vulnerable and @alekkeshishian our friendship has been such a blessing throughout this entire process. Can't wait for everyone to see it Nov. 4 on #appletvplus," Raquelle captioned the Instagram post.
Per Apple TV, the documentary is set to explore Selena's six-year journey "into a new light" after an "unexpected turn welcomed darkness" into her life.
Raquelle Stevens is an author, businesswoman, and podcast host.
Per Raquelle's Instagram bio, the 30-year-old currently works as an author, businesswoman, and podcast host.
Raquelle is co-author of the book The Sunshine Maid with Tanya Rad; it serves as a self-help book for folks looking to restore their faith and become the best version of themselves.
"Real, honest, and shared from personal experience, Tanya and Raquelle wrote The Sunshine Mind with today's woman in their hearts," the website reads. "Each of the 100 inspiring readings offers faith, hope, strength, and peace to encourage you to become the beautiful person God made you to be."
Aside from Raquelle's work in publishing, she's also spread her wings in the world of podcasts as the host of Giving Back Generation podcast. Per J-14, Selena is a co-host of the podcast that's all about influencing the masses to give back.
Selena Gomez: My Mind & Me is available to stream on Apple TV Plus.