Who is 'Batwoman' star Ruby Rose dating right now? Well, it's unclear. Read on to find out about her relationship history.
With the DC superhero TV series Batwoman debuting Oct. 6, we're all wondering the same thing about the lead actress: Is Ruby Rose dating anyone? The star, who's best known for her roles in Netflix's Orange Is the New Black and Pitch Perfect 3, is extremely open about her sexuality and gender identity. She's had quite a few public girlfriends over the years — but this one she seems to be keeping a secret.
Who is Ruby Rose dating — does she have a girlfriend?
Ruby Rose had an extensive list of love affairs with famous women, but currently, she is single. The truth is, we're not quite sure. While most of Ruby's ex-girlfriends have been other celebrities, Ruby is keeping the identity of this girlfriend very private.
In July of 2018, Ruby was answering questions on her Instagram story, where one fan asked who she was seeing (which, to be honest, we've all wanted to know). The star answered the question with a photo of her and one of her guy friends, saying, "This my man… but my girl… is none of yo business lol."
So last we knew, the star was seeing someone, but she's just refused to disclose who, exactly. There have been no public social media posts or red-carpet dates to suggest otherwise. Maybe she's not with whoever she was seeing then. Or maybe her other not-so-clean public breakups are making her want to keep this one completely private.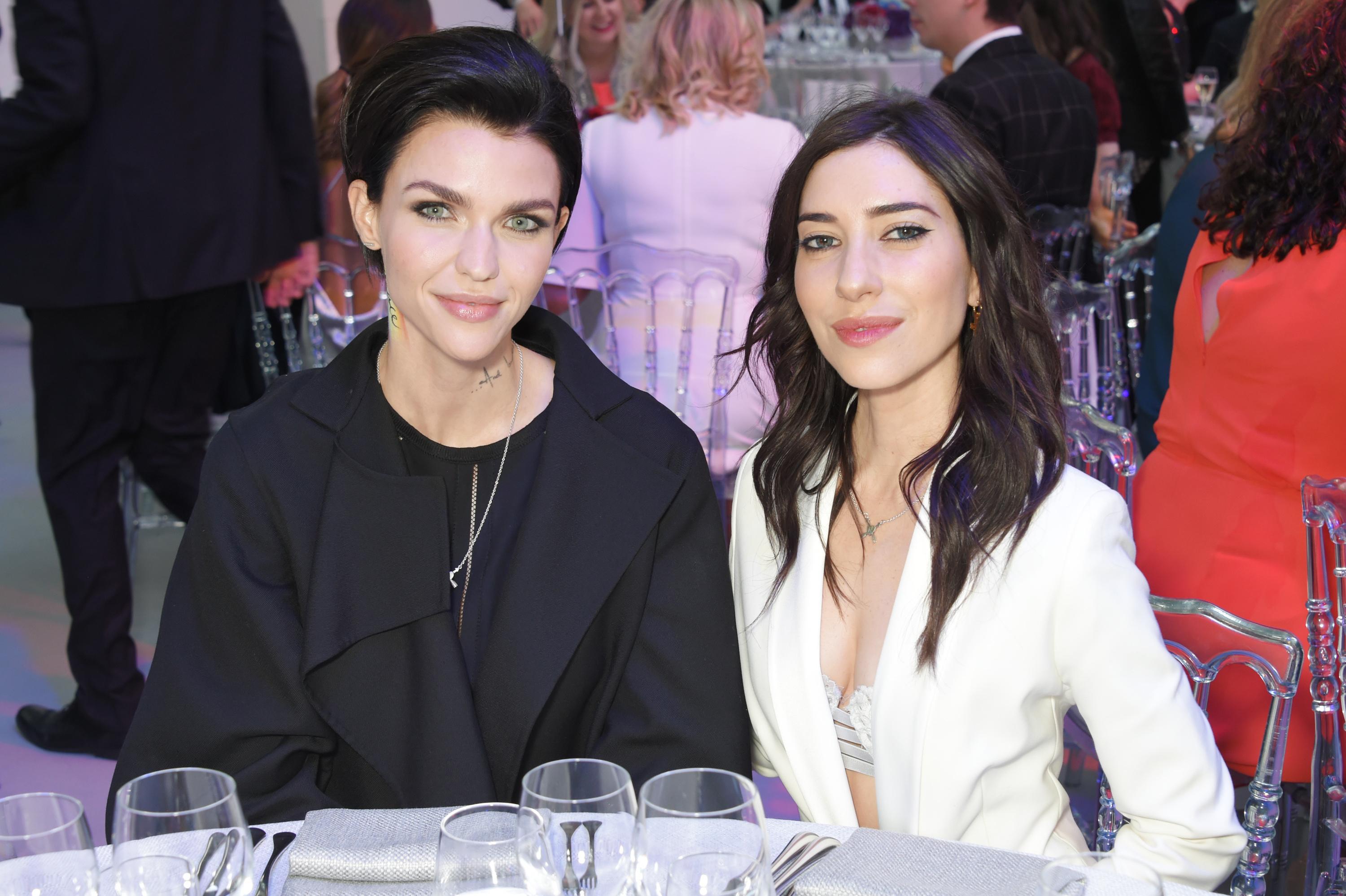 Who has Ruby Rose dated?
Ruby is not involved in any relationship, but per Vizaca, seems like she's ready to mingle. There is no concrete evidence of Ruby Rose's girlfriend now but let's go through her previous relationship history. 
Ruby used to date Jess Origliasso.
The pair had a very public relationship from 2016 to 2018. After their split, Ruby announced in a now-deleted notes-app-style post: "I've shared the past two years learning and sharing my life with an amazing human being. An experience for which I am very blessed… It's with a heavy heart to share that Jess and I parted ways a few months ago. We still love each other very much and I will always support her and be her biggest advocate."  
Jess, who's known for being one half of the pop duo The Veronicas, later came out and publicly called her relationship with Ruby "toxic," saying to KIIS FM's Kyle and Jackie O's Show that the pair's relationship was "very complex."
After posting a photo with her new beau Kai Carlton, Ruby commented on the post saying, "Congratulations, so happy for you both." Which didn't fly well with Jess. 
Jess replied back "@RubyRose I have requested you not contact me for over four months now. You have been given my grace of being ignored on every other private platform, so the fact you continue to ignore this to contact me here publicly under the guise of wishing me well, is continued harassment." Big yikes. From there, the two continued a very public feud.
Ruby was also briefly engaged to fashion designer Phoebe Dahl, proposing after just two months together in 2014. However, the pair split at the end of 2015.
Ruby also briefly dated model Harley Gusman in 2016 and was once rumored to have been involved with  Halsey, but their fling was never officially confirmed. 
Per WhosDatedWho, Ruby Rose has been engaged to Catherine McNeil (2010) and Lyndsey Anne (2009).
The site also adds that Ruby Rose has been in relationships with Caity Lotz (2020), Kathryn Gallagher, Demi Lovato (2015), Lauren Parissa Abedini (2012), Lia-Belle King (2011 – 2014), and Lola Van Vorst (2008 – 2018).