Shauna Rae's biological father is not involved with the TLC series — Who is the star's real dad?
When the reality TV series I Am Shauna Rae debuted on TLC in January 2022, viewers became fascinated with the 23-year-old woman who is "stuck inside an 8-year-old's body." As fans have learned more about how Shauna navigates life as a young adult despite the fact that she's viewed as a child by society, more questions have arisen.
Who is Shauna Rae's biological father, for starters? And why doesn't he appear on the show? Keep reading to learn more about the reality TV star's condition and family members.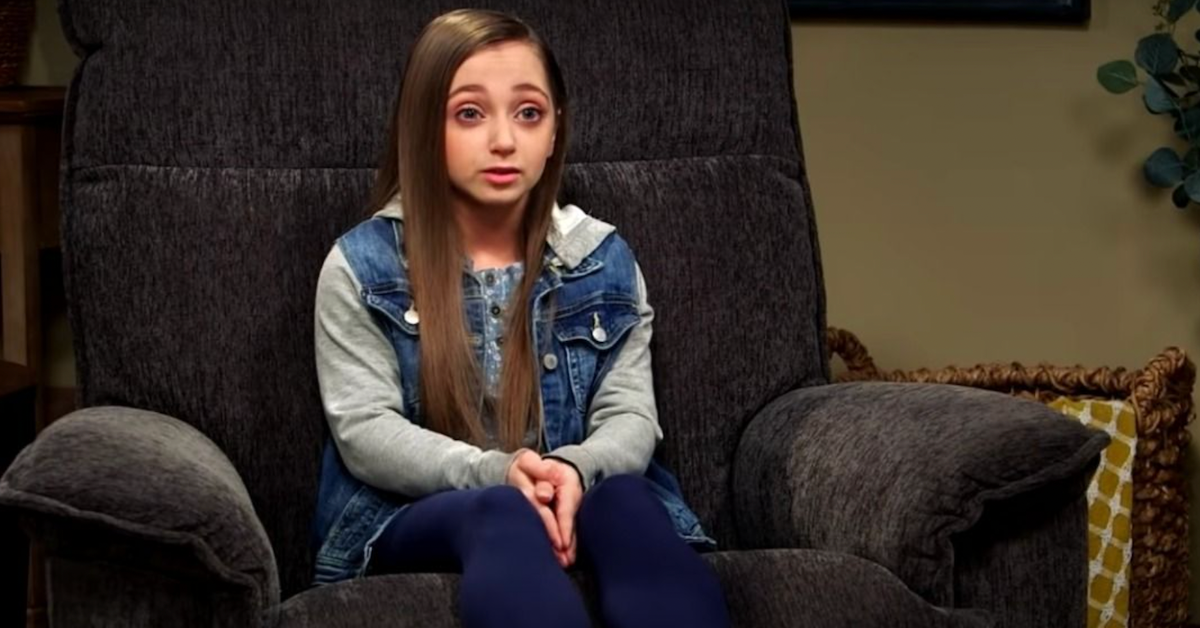 Shauna Rae's mother and stepfather are featured on the TLC series.
When viewers were introduced to Shauna Rae, they learned she lives at home with her mother and step-father, Patricia and Mark Schrankel, and her siblings in Pennsylvania. Tara Lesick is her older sister, and Rylee and Morgan Schrankel are her younger half-sisters.
Viewers also learned the reason for Shauna's short stature is a result of treatment she received when she was diagnosed with brain cancer at just 6 months old. Although the cancer responded well to chemotherapy (thankfully, she reached the point of being cancer free), Shauna developed what's referred to as pituitary dwarfism.
"My pituitary gland was rendered almost dormant because of the chemotherapy," she explained in a trailer for the series. "The doctor told me I was done growing. My bones were fused, and my height is 3 feet and 10 inches."
Understandably, Shauna's family members tend to be protective of her. This is partially because society views her as a child — meaning most people would treat her like a little kid pretending to be an adult if they were to interact with her in a public space.
It's also partially because the types of men she tends to attract are "creeps, a–holes, and idiots," as Shauna puts it.
Who is Shauna Rae's biological father?
Given the fact that Shauna lives with her mother and stepfather, plenty of I Am Shauna Rae fans have been curious about her biological father. Who is he? And why isn't he on the show?
Unfortunately, there isn't a ton of information readily available about him.
What we do know is this: Shauna Rae's biological father is Scott Lesick. He's married to Kimberlee Swidorsky-Lesick, and he currently works as a car salesman, according to his Facebook profile. Previously, Scott worked in air traffic control for the U.S. Navy.
Although Scott has not yet appeared on I Am Shauna Rae, he has posted photos of his two daughters, Tara and Shauna, on Facebook. It's unclear what Shauna Rae's relationship with her bio dad and step-mom is like. In August of 2022, Shauna chose to change her name from Shauna Rae Lesick to just Shauna Rae.
Although Shauna's biological dad doesn't play a role on the TV show, viewers have enjoyed learning more about her parents Mark and Patricia throughout the show's two seasons.
Catch new episodes of I Am Shauna Rae on Tuesdays at 10 p.m. on TLC.