Kelly Rowland doubles down on her defense of Chris Brown following the 2022 AMAs – What actually happened?
Former teenage pop sensation Chris Brown ​​made his debut on the music scene with his self-titled album nearly two decades ago. But in the years since then, he's gone from America's sweetheart to the bad boy of R&B.
Between domestic disputes with his exes — Rihanna and Karreuche Tran — and ongoing legal drama, Chris has become a master at making headlines. And at the 2022 American Music Awards, he found himself at the center of controversy yet again.
Only days ahead of the awards show, the AMAs axed his performance. Later, at the show, Chris was booed when Kelly Rowland accepted the award for Favorite Male R&B Artist on his behalf.
But why did the AMAs cancel Chris Brown's performance to begin with? Why was he booed and what did Kelly Rowland have to say about it? Here's what we know.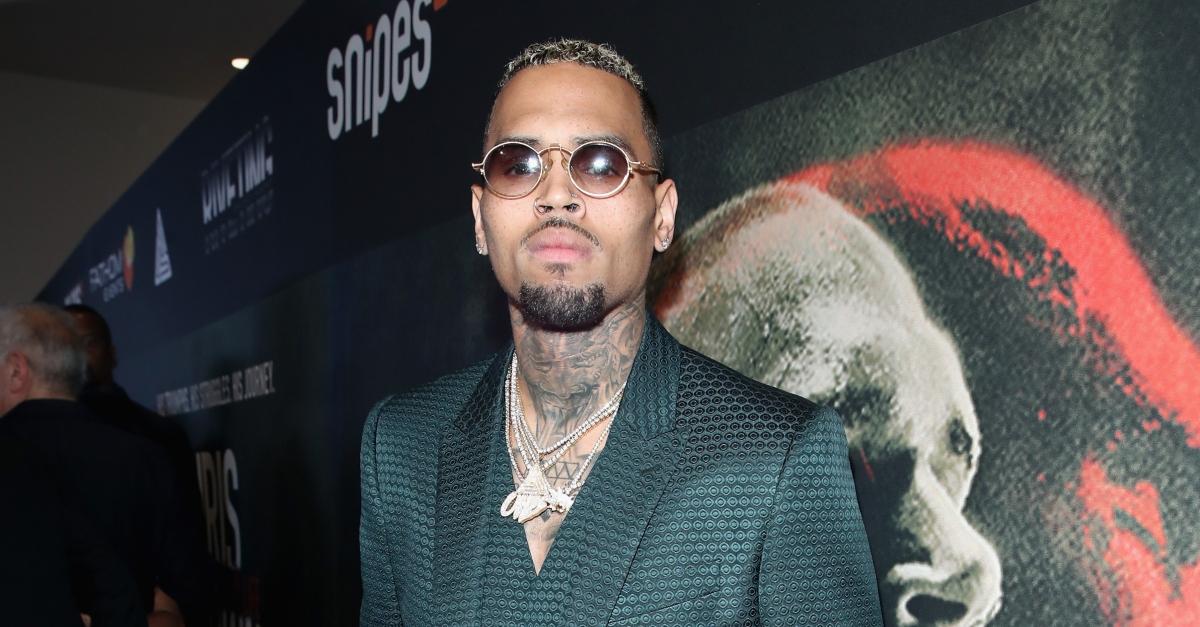 Why did the AMAs cancel Chris Brown's performance? His Michael Jackson tribute was axed.
2022 marks the 40th anniversary of the release of Michael Jackson's "Thriller" album. Chris, a longtime fan of the late artist, was set to perform a tribute to the classic project at the AMAs this year. But in a last-minute change of plans, his performance was canceled with no explanation.
He gave fans a glimpse at his would-be tribute on Instagram. He captioned a video of a previous rehearsal, "You serious?" In the comments, he continued, "[This] would've been the AMA performance but they canceled me for reasons unknown."
In the comments, diehard fans and fellow entertainers alike questioned the decision, though there are some probable explanations as to why the performance was nixed.
The premiere of Leaving Neverland reignited the age-old allegations of child abuse against Michael Jackson. Not to mention, Chris has been embroiled in quite a bit of controversy himself in the last two decades.
Kelly Rowland shut critics down after Chris Brown was booed at the 2022 AMAs.
On Sunday, Nov. 20, Chris took home the win for Favorite Male R&B Artist. In his absence from the AMAs, his longtime friend, Kelly Rowland, shared a few words. "Now, Chris Brown is not here tonight so I'm accepting this award on his behalf," she said.
Immediately following the announcement, Chris was booed by the audience — though, Kelly quickly tried to shut them down.
"Excuse me … chill out," she told audience members. "I want to tell Chris thank you so much for making great R&B music. And I want to tell him thank you for being an incredible performer."
Amid the drama, several other artists have come to Chris's defense. Along with Tank, The Game, and comedian Lil Duval, famed producer Jermaine Dupri also took to social media to share his thoughts on the matter.
"If the American Music Awards canceled the Chris Brown performance, then that means they canceled the 40th anniversary of 'Thriller,' which means they canceled the Michael Jackson tribute," Jermaine said in an Instagram video. "Black music, we in trouble."
On Twitter, Jermaine elaborated: "I'm not just talking about this situation alone. I'm talking about the fact that we keep killing our rappers. My 12-year-old daughter don't have one Black artist her and her friends can listen to, and Taylor Swift just sold more records than everybody!!"
What did Kelly Rowland say about Chris Brown?
After defending Chris at the AMAs, Kelly Rowland doubled down on her support for the musician. When approached by TMZ, Kelly said, "I believe that grace is very real, and we all need a dose of it."
"We all need to be forgiven for anything that we could be doing, anything that we're thinking," Kelly replied when asked if Chris should be forgiven for his controversial past. "We all come up short in some sort of way, and grace is real. And we are humans. Everybody deserves grace, period."