Stephen King, the "King of Horror," surprisingly hates Halloween — Here's why.
Halloweekend is officially upon us, and we seriously can't wait to recreate the titular villain's iconic red dress moment from the acclaimed psychological slasher film Pearl. Oh, we're also super excited to carve a pumpkin — should we use a Michael Myers stencil or etch an evil smile in honor of the 2022 supernatural film Smile?
As we ponder the spookiness of Halloweekend, we can't help but feel for those who aren't too fond of the holiday. Now, if you were unaware, one of the anti-Halloween individuals is none other than the king of horror, Stephen King. This sounds absurd, right? He writes about evil clowns and ghosts for a living, so why does he hate Halloween? Let's find out.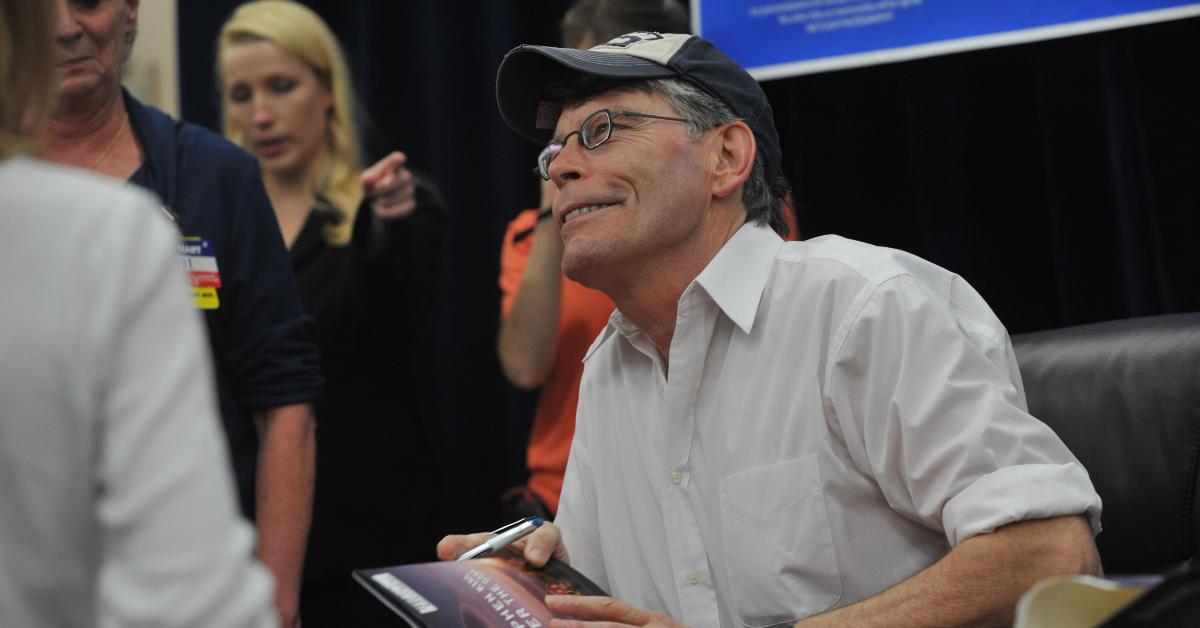 Why does Stephen King hate Halloween?
As we get closer and closer to Halloween, we can't help but assume Stephen King has a lot of pressure around him because let's face it — he's virtually synonymous with the holiday. So, does he feel the stress? Well, no; as it turns out, the 75-year-old writer absolutely loathes Halloween.
During a 2005 interview with Conan O'Brien, the best-selling author outright expressed his hatred for the holiday.
"I hate Halloween," Stephen declared. "I loathe Halloween. If I could go to the gulag on Halloween, I probably would. We [used to] stay home, and thousands of people would converge on the house and we gave out candy and everything else. We got to the point where we were actually thinking about bringing in fog machines and putting up fake gravestones and everything."
Stephen soon told Conan that going all out during Halloween became overwhelming and very exhausting. "I'm kinda like, 'Hold on here a second, I am turning into the Halloween Santa Claus!' Santa Claus isn't real, and I am, sort of," he said.
Although this may come as a shock to many, others are more understanding. One fan on Reddit noted that Stephen is best known as "the guy that writes those scary books," and it most likely gets old after a while. They added that the wordsmith is probably tired of his reputation as a horror writer, which ultimately feeds his resentment for Halloween.