Dolly Parton is almost always wearing fingerless gloves – Is she hiding some scars?
It's probably safe to say that we're all at least a little bit in love with Dolly Parton, right? She's the undisputed Queen of Country who uses her popularity and platform to perform delightful music and to give free books to children.
In 2021, she even won her very first Emmy Award for her Netflix Christmas special, Dolly Parton's Christmas on the Square, at the age of 75.
Oh, and she also donated $1 million to Moderna to fund research for the COVID-19 vaccine. What's not to like?
Another thing we love about Dolly Parton is her inimitable style. Not just anyone could pull off wearing all those rhinestones, but for Dolly? They just make sense.
But there's another facet of Dolly Parton's style that we're curious about. Why does Dolly Parton often wear skin-toned, fingerless gloves? Here's what we know.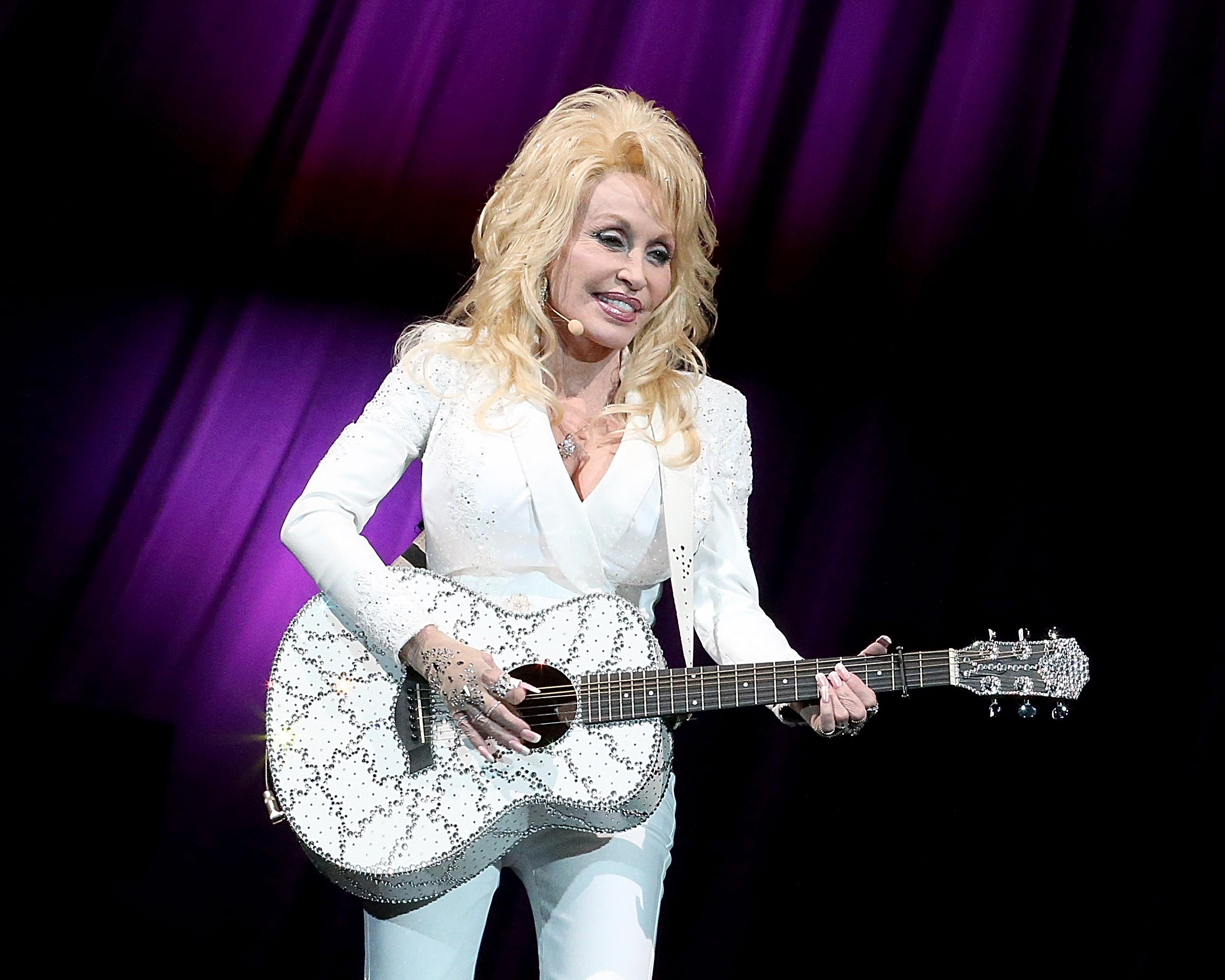 Why does Dolly Parton wear gloves?
You may not have even realized that Dolly Parton is almost always wearing gloves. Sometimes her outfits feature fingerless gloves that are fully visible, but other times, it seems like she wears skin-colored gloves that you might miss at first glance. The fact that her gloves are sometimes just barely visible leads most people to believe that the gloves are more than just a style choice.
First of all, though, we should get this out of the way: Dolly Parton might just wear gloves because she likes wearing gloves. She really doesn't need more reason than that. She's Dolly Parton. She can do pretty much whatever she wants to. And she always pulls it off.
The singer has also never publicly commented on the gloves, but there are a few theories about the style choice.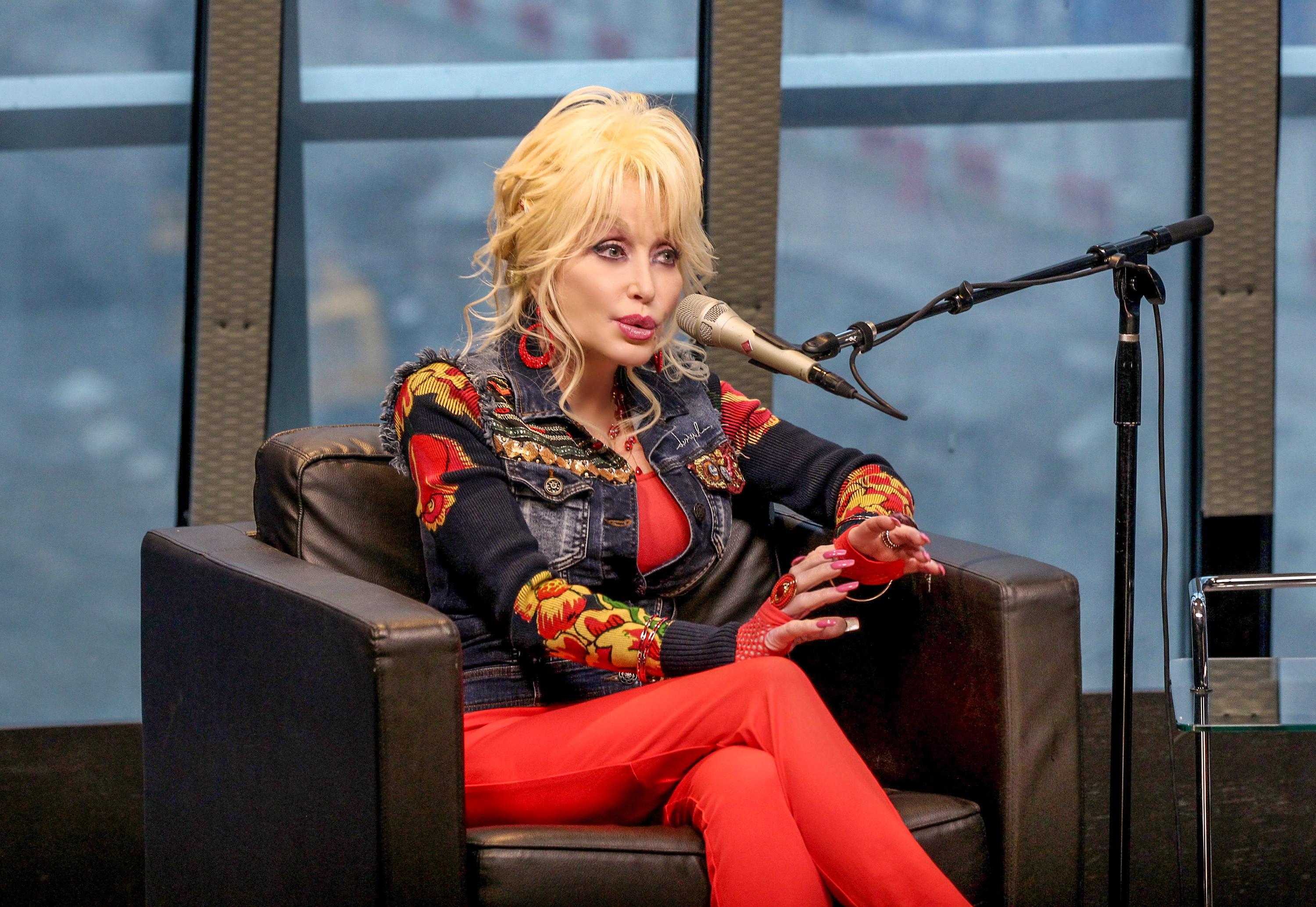 Dolly Parton's gloves may be hiding some scars.
In addition to the gloves, Dolly also always wears long sleeves. The long sleeves have sparked plenty of rumors that Dolly has tons of tattoos, but as it turns out, things go a little bit deeper than that. Dolly does have tattoos, but as she told Vanity Fair, "I'm not trying to make some big, bold statement." Instead, the tattoos are there to cover scars on the country star's arms.
"I have a tendency to have keloid scar tissue, and I have a tendency where, if I have any kind of scars anywhere, then they kind of have a purple tinge that I can never get rid of," Dolly said. "So [my tattoos] are all pastels, what few that I have, and they're meant to cover some scars."
So, do Dolly Parton's gloves also cover some scars? They might! Dollymania.net is a Dolly Parton fansite that's been operated by superfan Duane Gordon since 1996. One section of the site is dedicated to "Letters to the Webmaster," where people can send in their questions about Dolly, and Duane will answer them to the best of his ability.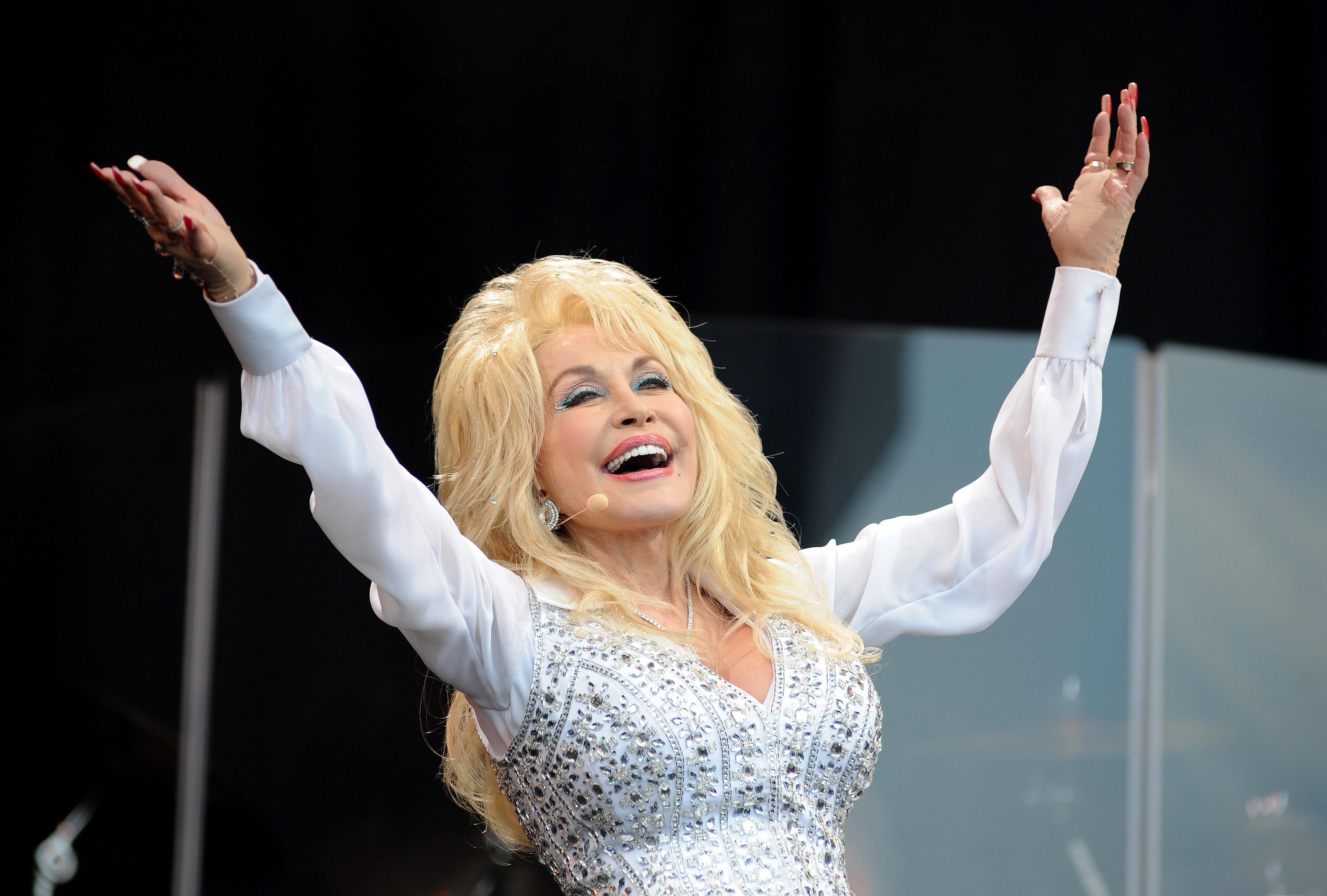 In 2011, someone asked Duane about Dolly's gloves. Here is his response:
"For about the past nine months, Dolly has worn gloves with the fingers cut out of them at virtually every public appearance or photoshoot or video shoot, and the few times she has not had them on, she has instead worn sleeves that have additional fabric at the end so that they cover her wrists and upper parts of her hands. She has not publicly given her real reason for wearing them. Consequently, although many fans have asked me about them, I can't give an answer with first-hand information."
"However, I can relay third-hand information that she was asked about the gloves by fans while filming scenes for Joyful Noise [in 2011]," Duane continued. "[She] told them that last year [2010] she had had corrective hand surgery (medical, not cosmetic) and it left a scar that she's covering. Again, I've not heard that directly from Dolly or her management, but I'm told that's the answer she gave privately in Atlanta to those who asked."
Given what we know of Dolly's tendency to scar, we think it's probably a pretty safe bet that Dolly Parton's gloves are there to cover some scarring. One thing we know for sure, though, is that no matter what Dolly Parton is wearing, she always looks fabulous.