Technoblade – Biography facts about the American Minecraft content and YouTuber that every fan should know.
Technoblade (born: June 1, 1999 [age 22]), or simply Techno, is an American YouTuber​​​​​ known for his Minecraft content and collaborations with other YouTubers and Twitch streamers. He is a member of the Minecraft server Dream SMP and has a friendly rivalry with Dream.
Technoblade is not a new name in the American entertainment industry. He is a famous YouTube content creator, Twitch gamer, online streamer, entrepreneur, and social media influencer. He has gained global fame thanks to posting video games on his channel. So far, he has garnered over 9.08 million subscribers on YouTube with just 331 uploaded videos.
Technoblade is known for his exemplary skills, strategy, and tactics in PvP. As a result, he is commonly regarded as one of the best players in the world. On his YouTube channel, he uploads Minecraft and comedy videos.
Technoblade profile summary
| | |
| --- | --- |
| Birth name: | David "Dave" |
| Date of birth: | 1st June 1999 |
| Place of birth: | California, USA |
| Age | 22 years (as of January 2022) |
| Nationality: | American |
| Ethnicity: | Mixed-race |
| Address | San Francisco, California, United States |
| Height | 6 feet 2 inches |
| Relationship status: | Single |
| Profession: | YouTuber, Twitch gamer, online streamer, entrepreneur, social media influencer |
| Source of income | Online content creation, sponsorships, merchandise |
| Net worth: | $8.6 million |
| | |
Read to the end of this article for a breakdown of Technoblade's life; how he became popular, his controversies, how much he earns (make in a day, a week, a month, a year), and his past live streams and his achievements.
Biography about Technoblade (his personal life, his family, siblings, educational background, where he lives, cancer, ADHA and more…)
#1.
Technoblade was born on June 1, 1999.
#2.
He currently resides in San Francisco, California in the United States.
#3.
He has three younger sisters and a brother named Chris.
#4.
Technoblade has made a reference to a younger brother, although it is unclear if he is talking about Chris or if he has another brother.
#5.
He also has a small dog named Floof.
#6.
Technoblade took fencing in middle school.
#7.
He resided in California for most of the beginning of his YouTube career, attending and graduating high school in the state.
#8.
In middle 2018, after his gap year, Technoblade moved to Chicago, Illinois for college as an English major for over a year, before moving back to San Francisco after dropping out.
#9.
He said in one of his Q&A videos from 2016 that his parents were divorced.
#10.
He currently lives with his father, as revealed in a stream when he forgot to mute his microphone.
#11.
It was also revealed that his father owns a movie studio.
#12.
Techno has made multiple references in his commentary videos and tweets about having ADHD (Attention deficit hyperactivity disorder). He has ADHD, confirmed on a Hypixel Forum post from September 27, 2013.
#13.
Techno briefly reveals his face in his 100,000 subscriber special, "Cooking with Technoblade" videos and at the end of his "playing Minecraft hardcore with a steering wheel" stream.
#14.
He is 6'2.5″ (189 centimeters) tall, but rounds it to 6'3″.
#15.
He is an atheist.
#16.
Technoblade was diagnosed with Cancer.
#17.
On August 27, 2021, Technoblade uploaded a video titled "where I've been" in which he revealed that he had been diagnosed with cancer in early August after feeling pain and swelling in his right arm.
#18.
The cancer was detected early by doctors, and Techno is currently focused on getting chemotherapy treatments.
#19.
Later in the video, he urged his viewers to get vaccinated against COVID-19 and take necessary precautions, since he is now immunocompromised and at higher risk.
#20.
Since his announcement, he has received support from content creators Dream, DanTDM, CaptainSpartlez, and other members of the Dream SMP. as well as from Roblox YouTubers KreekCraft, HelloItsVG, and Ryguyrocky as they used to be Minecraft YouTubers or watches him.
#21.
The hashtag #TechnoSupport soon trended on Twitter and other social media platforms.
#22.
In the following Minecraft Championship, in which Technoblade did not participate, Dream decided to match every point his team got and donating that amount in dollars to cancer research.
#23.
Dream was able to raise roughly $21,000 for cancer research. Before the event started, Skeppy, Awesamdude, Finnster, TapL, and Grian agreed to individually donate whatever Dream donated as well. Between the five of them, roughly $105,000 was donated.
#24.
Aqua Axolotls (Antfrost, Fundy, Tubbo, and 5up) agreed to donate $50 every time they swear. The week after his diagnosis, he posted a Sleepyboisinc video.
#25.
The existence of an unedited video featuring him, Wilbur, Phil, and Tommy had been alluded to on Twitter by some of the four before.
#26.
Phil later confirmed on his Twitter that the video was recorded long before the cancer diagnosis.
#27.
As of now, he only streams or uploads/records whenever he has the strength between chemotherapy sessions.
#28.
He recently did a lore-stream on the Dream SMP.
Who is Technoblade and why is he famous? (About)
#29.
Technoblade is an extremely popular Minecraft YouTuber and streamer. He is one of the few content creators that actively stream on YouTube only and has not used his Twitch account at all.
#30.
He has gained a massive, dedicated following despite not using a face cam; however, in the past, he has revealed his face once. He also uploaded a picture of his elbow, as a joke once.
#31.
Technoblade is one of the biggest and most popular Minecraft content creators, overall and on YouTube, and currently sits at just over 9.08 million subscribers in total. On a weekly basis, he earns around 6-10 million views; despite uploading only once or twice a month, sometimes even less.
#32.
He has won several Minecraft tournaments, including a 1v1 duel against Dream, in a competition held by Mr. Beast.
List of Technoblade Minecraft Java accounts
#33.
His account name is "Technoblade ," and he mainly plays on Hypixel (Skywars/Bedwars).
#34.
He has competed in Minecraft Mondays and MC Championship.
#35.
He also owns the accounts Whitelisted, BizzarreZz, PommesDeTerre, and Whitelisted2 as shown in his Great Potato War videos, qqng, shown in his "bedwars youtube event w/ AciDic BliTzz, Mydoeza, ShadowApples, a lot of people really" video, as well as coolperson147, as mentioned in his "The art of a balanced breakfast – survival games montage" video.
#36.
His account "Whitelisted" was originally created for a joke.[17]
#37.
Technoblade also owns the accounts Technogrenade, used in "Alt Account! – Solo Skywars #12" back in 2016, and SuspicousPIgman.
Technoblade first created StudioLore before his main YouTube channel (history of his journey on YouTube)
#38.
Before the creation of his main YouTube channel, "Technoblade", he published videos on a channel he created many years ago named "StudioLore", in which he posted a very small amount of irregular low-quality Team Fortress 2 videos and one Roblox Sword Fight On The Heights video.
#39.
In his time on this channel, he accumulated around 50 subscribers.
#40.
Technoblade was around the age of 13 when he published videos on his older channel.
#41.
He has only mentioned this older channel in his 1 million subscriber's special video and talks about it in detail.
What motivated the creation of Technoblade YouTube channel?
#42.
In Technoblade's video "the quest for the [PIG] rank", he says that he created the channel for the sole purpose of being confident and getting 10 million subscribers.
#43.
But, when he met someone with the 3-coloured [McProHosting] rank he quickly decided that he "needed to get an even cooler rank."
#44.
Technoblade came up with the idea to have a uniquely colored rank called the [PIG] rank.
#45.
When he tweeted Hypixel how many subscribers he would need to acquire this rank, Hypixel responded with 10 million.
#46.
This is apparently "all part of his master plan" and supposedly increased his motivation to tryhard his YouTube career even more than usual.
#47.
Despite not yet reaching 10 million subscribers, he still gained the [PIG], [PIG+], [PIG++], and [PIG+++] rank after Hypixel donated in his Minecraft Monday stream, stating that he would get [PIG] rank if he'd win the tournament.
#48.
Following that victory, another plus sign would be added to his rank with each extra win in the event. The [PIG+++……] later became a meme and an inside joke among his audience, and he constantly uses [PIG++++(?)] in his thumbnails.
When did Technoblade join Dream SMP?
#49.
Technoblade joined the Dream SMP on September 23, 2020.
#50.
He coined himself as an Anarchist, and was convinced by TommyInnit and Wilbur Soot to help them overthrow the corrupt government of the city of L'Manburg, led by jschlatt and Quackity.
#51.
However, when Tommy's side thought the war was over, Wilbur pressed a button that set off loads of buried TNT, which resulted in the destruction of a large part of L'Manburg.
#52.
When Tommy tried to organize a new government to take control, Technoblade turned against them, since he wanted a society without any governments, and he and Dream went on a killing spree.
#53.
He was banished from L'Manburg, and retired to a faraway land, putting his dreams of anarchy across the server on hold, but secretly preparing for the next war.
#54.
He later found the now-banished TommyInnit squatting in his house. Tommy was hiding from Dream, and wanted Technoblade's help to get back some Music Discs that had sentimental value to him.
#55.
When the new L'Manburg government sent a hit squad after Technoblade, Techno decided to end his retirement and teamed up with Dream to destroy L'Manburg once and for all.
#56.
TommyInnit, who wasn't willing to go that far, betrayed Techno and joined the other side, but Technoblade and Dream pulled off their plan and annihilated the city.
#57.
Shortly after the war, Technoblade formed an alliance with Ranboo, Niki Nihachu, and Ph1LzA.
#58.
As the influence of the mysterious mind-controlling entity known as "The Egg" spread across the remains of L'Manburg, Technoblade's group grew further with people intent on acting against it.
Technoblade Minecraft Mondays Tournaments History
#59.
In 2019, Technoblade participated in Keemstar's Minecraft event, Minecraft Mondays, where YouTubers and streamers would come together to play a wide variety of minigames, and the prize for winning was set as $10,000 dollars to be split between the first-place team, changed to $5,000 past week three.
#60.
He won four times: week one, week two, week six, and week ten. He took part in the minigame-based event with other popular YouTubers and/or streamers including Skeppy, CaptainSparklez, Speedyw03, Vikkstar123, DanTDM, JeromeASF, jschlatt, MrBeast, Lachlan, PewDiePie, James Charles, Ninja, LazarBeam, and more.
#61.
In this event, Technoblade had the unique opportunity to fight and kill celebrities and his childhood heroes for money (or, as Techno says, "Blood for the Blood God!").
#62.
Hypixel, the owner of the biggest Minecraft server in the world and the server Technoblade mainly makes videos on, sent a donation promising that if he won the tournament, he would be given [PIG] rank for 1 week.
#63.
Minecraft Monday contributed many subscribers and viewers to Technoblade's channel, due to the competition being held by Keemstar, and being more mainstream. In the end, he won a total of $15,000 from the Minecraft Monday tournament series.
#64.
Week 1: In the first week of Minecraft Monday, Technoblade won the event with ShotGunRaids and received the $5,000 payment, as well as the prestigious [PIG] rank, which Hypixel was originally only going to give to Technoblade after he hit 10 million subs.
#65.
Week 2: In the second week of Minecraft Monday, teamed with iBallisticSquid, he won a second time, this time only receives a $2,500 reward. Additionally, he received the [PIG+] rank on Hypixel.
#66.
Week 3: In the third week of Minecraft Monday, Techno was teamed with ChrisO2, and there was an assortment of games including dropper, parkour, and more. Technoblade lost first place on teams but won first place individually with 937 points. However, only winning as a team will earn you the cash reward.
#67.
Week 4: In week 4, he teamed with James Charles and did not win either the team score or the individual score.
#68.
Week 5: In week 5, Techno was paired with CallMeCarson. However, Carson logged off halfway through the event, so Techno's team placed 5th overall. He placed 2nd Individually.
#69.
Week 6: In week 6, he won for the 3rd time with jschlatt, both as a team and individually. Additionally, he received the [PIG++] rank on Hypixel.
#70.
Week 7: In week 7, due to glitches and bugs in the game modes "Build Battle" and "One Shot", it is unclear who won the event. However, Technoblade and his teammate, Junky Janker, are in the running for the victors of MM week 7 since they were only 2 points behind the 1st place team, BadBoyHalo, and Skeppy. In any case, Technoblade won individually.
#71.
Week 8: In week 8, Technoblade teamed with DanTDM. The team came second overall to MCmorganplayz and needlexd, and Technoblade came second to needlexd in individual points.
#72.
Week 9: In week 9, Technoblade's teammate was JackSucksAtLife, and the team placed fifth. However, Technoblade still placed first individually. This was Techno's lowest team placing.
#73.
Week 10: In week 10, Technoblade teamed with Ph1LzA. The team won first place with 1,892 points, setting a record for the highest number of points gained by any team on any Minecraft Monday. Technoblade also won first place individually with 1,080 points, beating the highest individual record of the event. Additionally, he received the [PIG+++] rank on Hypixel.
#74.
Week 11: In week 11, Technoblade's teammate was ConnorEatsPants. They placed third as a team, and Technoblade placed second to aquathecheater in individual points. Week 11 was also the week of the fall.
#75.
Week 12: In week 12, he teamed up with Ninja, however, he ended up dropping out 10 minutes early due to internet problems. His team still placed third place, and Techno got second place to m0xy in individual points.
#76.
Week 13: In week 13, he teamed with Wilbur Soot. His team placed third place, and Techno got third place after xNestorio and m0xy.
#77.
Week 14: The main game was canceled due to a hacker hacking the Minecraft Monday server. Techno was going to team with Wispexe on week 14, however, Techno instead played Hypixel with 7 other YouTubers, and tied for first place with TapL.
Minecraft Championships (MC)
#78.
In 2020, Technoblade participated in Noxcrew's and Dangthatsalongname's MC Championship event, an event where YouTubers and streamers would come together to play a wide variety of fancy minigames. The tournament consists of 10 teams and 40 players, featuring a variety of custom minigames. The prize is a special MCC coin by Noxcrew.
#79.
Techno is the only player in the said tournament to have played in more than one event and never leave the Top 10 Individual Leaderboard.
#80.
Techno and Quig are the only 2 players in the tournament to score Top 2 Individual with a team 5th place and lower.
#81.
Techno currently holds the Individual point record in the tournament, with an Individual score of 4307 points. Techno also currently holds the record for the highest point differential over 2nd place, his lead was almost 1000 points.
#82.
Techno also has the second-highest debut MCC performance ever with a whopping 3665 points, only behind TommyInnit with 3686.
#83.
In MCC P21, teammate Wilbur Soot experienced an unexpected fire alarm during Game 5, Parkour Tag. After the round, Noxcrew temporarily substituted Ph1LzA while Wilbur was away dealing with the fire alarm. Wilbur returned to MCC after Game 6, Battle Box. The team also came 3rd by 2 points to the Orange Ocelots, with scores of 22765 and 22767, respectively.
#84.
On 26 July 2021, Smajor confirmed on his stream that Technoblade has no plans to play in future tournaments except for possibly All-Stars and/or charity events.
Minecraft Ultimate Hunger Games
#85.
MC Ultimate is a Minecraft Hunger Games event for 250+ streamers.
#86.
Organized by Pikaclicks, or Noah, it is known as the largest hunger games event held in the MC Community.
#87.
Based on raising money for charity, participants received in-game items for their fans' donations to charity.
#88.
On July 24th, 2020, it was announced that Technoblade would be participating in Season 2 of the event as a last-minute add-on/replacement.
#89.
MC Ultimate Season 1: Did not participate.
#90.
MC Ultimate Season 2: Teamed with Calvin and xNestorio. Placed 1st individually, and his team placed 1st overall, winning the event.
#91.
Technoblade was added last-minute as a replacement for 2 members of the team.
#92.
Due to Technoblade's large fanbase, the team got a huge advantage in items from donations. Technoblade described the setup as "pay to win", and aptly named his video about it "Absolutely Ruining a $36,000 Minecraft Tournament".
#93.
He got 47 kills in the tournament, setting a record for most kills in a single MCU event.
#94.
Calvin placed second for kills with 40 kills, and Nestor placed third for kills with 29 kills.
#95.
Altogether, the team scored 116 kills overall, setting a new record for most eliminations in a team in one event. This is especially notable because this team only consisted of 3 players. The previous record was 19 by Lego Maestro.
#96.
Techno alone raised $11,625 for charity, out of the $36,264 raised overall in the event.
#97.
Due to the imbalance, all other teams joined up to fight them, resulting in a final battle of their team of 3 vs 21 survivors. The trio wiped them all out and won the event.
MrBeast 100K Duel
#98.
After the MC Championships 8 Teams were announced, MrBeast indicated that he would like to have Technoblade and Dream duel for $100,000.
#99.
They both agreed and started to train immensely. The duel was set to take place on Thursday, August 27, 2020, and was not streamed live.
#100.
The results of the Duel were announced on a Video Premiere on MrBeast's Gaming channel, MrBeast Gaming, on August 29, 2020.
#101.
The Duel consisted of fairly basic kits and 10 battles, 5 in 1.16 PVP, and 5 in 1.8 PVP.
| Round | Version | Winner |
| --- | --- | --- |
| 1 | 1.8 | Technoblade |
| 2 | 1.16 | Dream |
| 3 | 1.8 | Technoblade |
| 4 | 1.16 | Technoblade |
| 5 | 1.8 | Dream |
| 6 | 1.16 | Dream |
| 7 | 1.8 | Technoblade |
| 8 | 1.16 | Dream |
| 9 | 1.8 | Technoblade |
| 10 | 1.16 | Technoblade |
#102.
Technoblade won the 100K duel against Dream, 6-4. They quickly made analysis videos later, showcasing their POV's and Techno and Dream agreed to split the money beforehand, regardless of the outcome.
#103.
However many of Dream's fans showed backlash against Technoblade winning the duel although Technoblade expressed to his fans not to send hate towards anyone, as in the end, it was a close and good fight.
Technoblade's Twitter Controversy
#104.
In early January 2021, Twitter users found a tweet from 2017 in which Technoblade said "Was Hitler a lesbian"? The historical context was that Adolf Hitler was proven to have treated lesbians less harshly than other groups from the LGBTQ+ community, and the skull that people thought was Hitler's was actually a woman's skull.
#105.
This tweet blew up, with a lot of people dismissing it as stupid and not controversial. However, after this, Techno went dead silent on any forms of social media for the next few weeks, as well as making a large chunk of his older videos that had the content of this nature private.
#106.
Later, an unknown user published a thread "exposing" Sleepybois, Inc., which contained him, Wilbur Soot, TommyInnit, and Ph1LzA, for being racist and homophobic.
#107.
This tweet got over 40,000 likes, with many people saying they agreed and would stop watching those channels.
#108.
After Connor Pugs made his video on the situation, a lot of the hate died down and the tweet subsided, but not before #Technosupport went trending on Twitter.
#109.
In April, people once again tried to expose him for supposedly racist comments he made in the past, and supporters went as far as doxxing Techno, revealing his address and the names of his parents and little sisters.
#110
After these tweets blew up, #Technosupport went trending once again. Despite the nature of these claims, none of these three situations have affected his subscriber growth and he continues growing at a steady rate.
Technoblade's Accomplishments
#111.
Winning the Minecraft Monday tournament 4 times. (Weeks 1, 2, 6, and 10).
#112.
He was the only player besides xQc and m0xyy to win the tournament twice in a row.
#113.
Breaking multiple records during Minecraft Monday Week 10 with Ph1LzA.
#114.
Breaking multiple records during the second MC Championship Minecraft tournament.
#115.
Earning the [PIG], [PIG+], [PIG++] and [PIG+++] rank on Hypixel.
#116.
Killing defek, the owner of the Minecraft server Mineplex.
#117.
Killing Hypixel, the owner of the Minecraft server Hypixel.
#118.
Claiming a leaderboard spot for the most final kills in Bedwars, a mini-game on Hypixel.
#119.
Eliminating many popular YouTubers and streamers on Minecraft Monday. This includes Ninja, JeromeASF, CaptainSparklez, DanTDM, PewDiePie, James Charles, and many more.
#120.
Placing 2nd in a server-wide Hypixel Skywars Solo tournament, where 63,090 unique players competed.
#121.
Beating Minecraft hardcore mode with nothing but a USB steering wheel.
#123.
Beating Minecraft, despite the in-game block "TNT" (an explosive that can deal great damage to the player) spawning on him every 10 seconds
#124.
"Flying" in the popular Hypixel game Skyblock.
#125.
A +1 speed bonus talisman added to the popular Hypixel game Skyblock as an easter egg.
#126.
Killing Ninja within 30 seconds of the start of the first hunger games round in the first Minecraft Monday.
#127.
Being a leaderboard player in Ranked Skywars; placing 5th overall in the 2016 June Competition out of approximately 1000 competitors, which got him the Dragon Rider Victory Dance.
#128.
Being a leaderboard player in Blitz SG.
#129.
Once claiming the largest win streak in BedWars, a mini-game on Hypixel, reaching 1400 wins with the help of various well-known players before losing it. This win streak was then beaten by a player called Defone (with the aid of Technoblade and others) 3 months after Technoblade set his record. That win streak went on to reach 1818 wins before being lost.
#130.
Winning a game of SkyWars despite not using a keyboard.
#131.
Being the #1 potato farmer in Hypixel Skyblock, farming potatoes at rates of over 1 million per hour, overtaking Im_a_squid_kid.
#132.
Tricking TommyInnit into calling him "Alpha Male" on SMP Earth through a war treaty.
#133.
Taking over the world in SMP Earth. (Though he had to /unclaimall because of the Saint-Malo trials).
#134.
Holding many records in the MC Championship Minecraft tournament despite not having joined the first season.
#135.
Winning MC Championship #4 while teamed with WilburSoot, Ph1LzA, and TommyInnit.
#136.
Coming first in individual points in MC Championship #4 by nearly 1,000 points.
#137.
Winning Mc Championship #8 teamed with Dream, King_Burren, and MichaelMcChill.
#138.
Winning MC Ultimate Season 2 in first place with 47 kills, and his team had 116 kills, in a ~220 player event, despite having only two teammates. He also raised about 1/3 of the funds for the fundraiser
#139.
To put this into context, 2 players from xNestorio's and Cxlvxn's team dropped out, and they asked Techno to sub in. However, the event organizer, Pikaclicks, told Techno that to keep it fair, he had to replace both of the missing players.
#140.
Winning a 3 v 21 in MC Ultimate Season 2.
#142.
Winning $100,000 in the Dream vs Technoblade event hosted by Mr.Beast with the scores being 6-4.
#143.
To clarify, he would've won $100,000 if he had not agreed to split the money evenly between him and Dream before the duel ever even began.
#144.
Holding the fastest time for a run in Ace Race.
#145.
Killing both AntFrost and BadBoyHalo without ever dropping below 5 hearts, despite the fact that both Ant and Bad had strength potions.
#146.
Obtaining 231 xp levels using only a spider spawner, equating to 214,287 experience points.
#147.
Defeating Quackity in a 1v1 with only unenchanted iron armor, a nephrite pickaxe, and potions, whereas Quackity had a diamond axe and full enchanted nephrite.
#148.
Technoblade's Trivia
##149.
He owned a Roblox account called "IRockYouDont".[19]
#141.
He donated over $11,600 to the Miracle Foundation during MCUltimate Season 2.
#142,
He has a distaste for songs with lyrics whenever streaming.
#143.
He has a strong dislike for Lukas (from Minecraft: Story Mode) and a dislike for all other characters except Reuben.
#144.
At 6'3", he is the second-tallest member of Sleepyboisinc behind Wilbur Soot (6'6″) and ahead of TommyInnit (6'1").
#145.
In 2014, he wrote a Hypixel fanfiction called "Revolution – A Blitz Story" in the Hypixel forums, although all of his old forums posts there are now deleted, including the fanfiction.
#146.
He was verified on Twitter on February 27, 2021.[20]
#147.
Technoblade was invited to Philza's wedding but didn't attend due to participating in MCC.[21]
#148.
His name was thought to be based on the Techno Blades from Season 3 of Ninjago: Masters of Spinjitzu. However, this has since been debunked by him.
#149.
After the Great Potato War, Technoblade was put as a temporary NPC in Hypixel Skyblock where players could purchase special items from him.
How much is Technoblade's total net worth? What are Technoblade's income sources?
#150.
Technoblade's total net worth is estimated to be around $8.6 million. He receives a significant amount of donations and also makes a hefty sum from the ad revenue on his YouTube channels when he streams.
#151.
He earns his money as a YouTuber, Twitch gamer, online streamer, entrepreneur, social media influencer. As an online content creator, he gets sponsorships and endorsements, and also he sells merchandise. He also has a Youtooz figure that was made based on his Minecraft character.
How much does Technoblade earn?
#152.
Technoblade's earnings cannot actively be determined as he streams only on YouTube. However, from just his YouTube channel, he is estimated to make around $54k to $72.3k a month from views. He makes an additional amount from donations given to him by his viewers when he is live streaming, and from channel memberships. He also has a figurine of his Minecraft character released on the Youtooz website and has also won many Minecraft tournaments.
#153.
Technoblade's yearly earnings are estimated to be around $648k to $867k, from just his YouTube ad revue. He makes an additional amount from various other avenues, including his participation in Minecraft tournaments and competitions.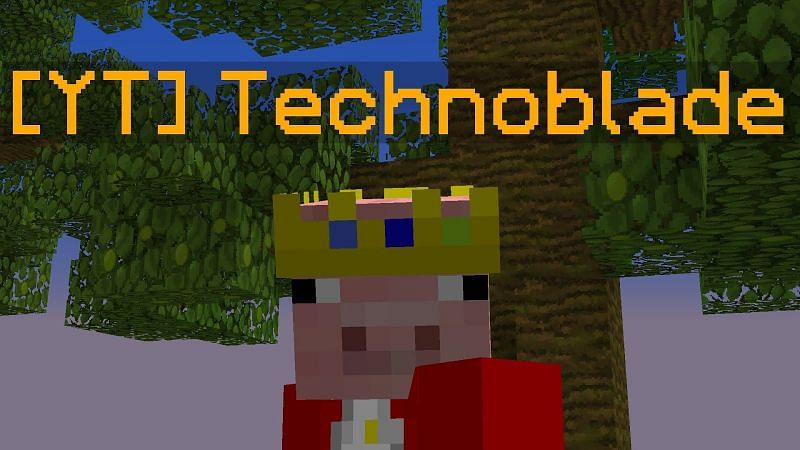 Technoblade's other endeavors
#154.
Technoblade is a very well-known Minecraft content creator and has frequently been seen on the Dream SMP server. He has also participated in many recognized Minecraft competitions, such as the Minecraft Championships as well as the Minecraft Ultimate Hunger Games. Both of these are competitions exclusively held for Minecraft content creators. Technoblade also participated in a $100k Minecraft duel, held by popular internet figure Mr. Beast. He's known to be incredibly skilled at the game.
Technoblade's Twitch career
#155.
Technoblade has racked up only a single hour of streaming, in total, on his Twitch channel. He created it on the 11th of August in 2012 but does not use it as he only streams on YouTube. Despite not using the channel at all, he still has just over 181k followers on it at the moment.
Earnings from other endeavors
#156.
Technoblade has earned bulk sums from his participation in Minecraft-related competitions. In total, it is estimated that he has won around $120k from either winning 1st place or from placing among the top ranks in various competitions.
#157.
In 2020, Technoblade participated in a 1v1 duel against fellow Minecraft content creator Dream, in a competition held by Mr. Beast. He won the duel and was slated to win the entire $100k prize pool but had an agreement with Dream beforehand that they would split the prize money no matter who won the duel. Technoblade has participated in several Minecraft Mondays, which is a series of competitions that were held by drama YouTuber Keemstar. From those competitions, he has won around $20k prize money in total.
Earnings as a Twitch Streamer
#158.
Technoblade does not make any money on Twitch as he does not actively use the platform, as mentioned above.
Other Sponsorship Deals
#159.
Technoblade has his own official Youtooz figurine that was released through their website, from which he would earn royalties.
Expenditure
#160.
None of Technoblade's expenses are known, as he keeps details about his life extremely private, including his face. However, he has a pretty high-end PC setup which would cost him at least $3k.
FAQs
How old is Technoblade?
Technoblade is currently 22 years old, in 2022, and was born on the 1st of June in 1999.
Is Technoblade dating anyone?
The details of Technoblade's private life are mostly unknown, besides the little quips that he shares on stream. 
How much money does Technoblade earn?
From just his ad revenue on YouTube alone, Technoblade is assumed to make around $648k to $860k a year. On top of this revenue stream, he also makes money from the Youtooz figures he released with the company, and from the memberships, he accumulates on his YouTube channel. His viewers also donate money to him when he is streaming. 
What is the net worth of Technoblade in 2022?
YouTuber Technoblade has a net worth of $8.6 million as of 2022.
Where does Technoblade stream?
Technoblade currently only streams on YouTube and does not stream on Twitch at all. He has not expressed any desire to switch streaming platforms either.
Picture of Technoblade's real face
Technoblade has for once shared pictures of his face and his elbow.
What happened to Technoblade?
Technoblade was diagnosed with ADHD and cancer.