How many children does Zoe Saldana have with her partner, Marco Perego? Meet her gorgeous family.
From blockbuster smashes like Avatar and Guardians of the Galaxy to cult classics like Center Stage and Crossroads, actress Zoe Saldana has been gracing our screens since the late '90s.
And her latest role in Netflix's From Scratch is already garnering tons of attention.
But what is Zoe's life like beyond the screen? Does she have a husband and children? Here's what fans should know about Zoe's lovely family.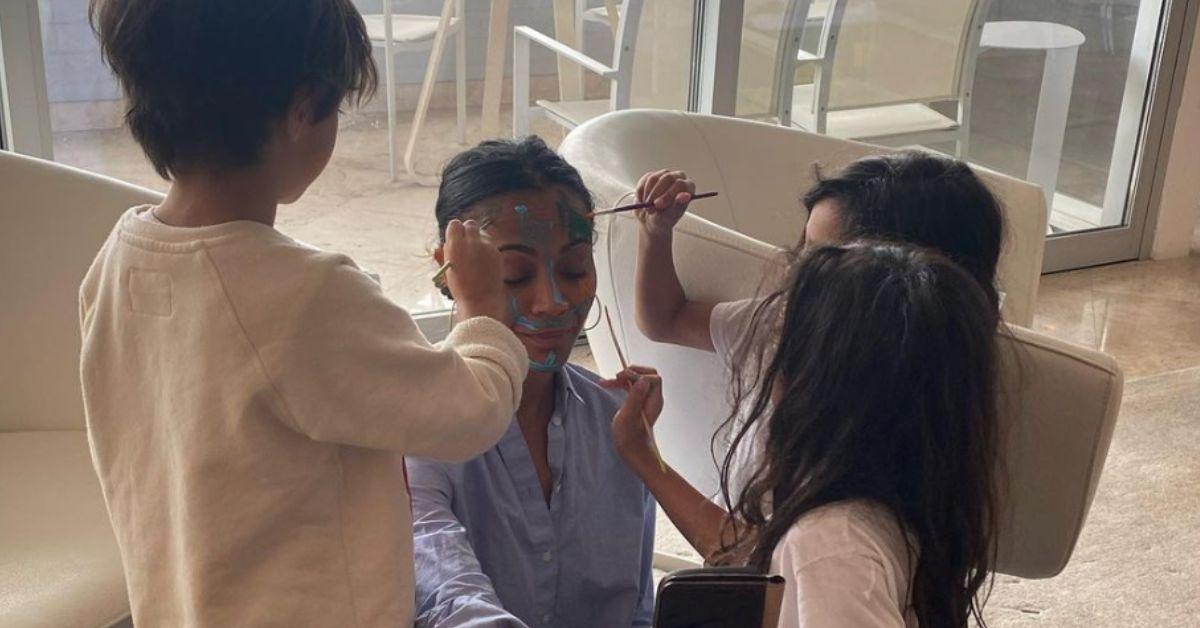 How many children does Zoe Saldana have? Meet her three kids.
Zoe has three children: twin sons Bowie Perego-Saldana and Cy Perego-Saldana (born in 2014) and a younger son Zen Perego-Saldana (born in 2016).
The actress shares her kids with her husband, Italian artist Marco Perego Saldana, whom she married in 2013. (More on him in a moment!)
Zoe, 44, opened up to People in September 2022 about being a mom, noting that her kids help her stay youthful.
She explained, "I think having children keeps me out of trouble a lot. I go to bed early. I eat better. I sleep longer sometimes. I'm back to sleeping."
Zoe noted that she worked incredibly hard and had sleep issues due to her busy schedule before welcoming her kids into the world.
She went on to say, "I loved my life like that. But I feel like having children happened at the right time for me because in your mid-thirties to late thirties, early forties, that's when you go to bed thinking that you're one thing, and you wake up feeling like something else. I started having kids during that time. So that saved me from a lot."
On April 5, 2022, Zoe shared an intimate family video with a caption describing it as a day in her life. In the video, her little ones paint her face with bright colors. In another scene, she's overlooking one of her children brushing their teeth in front of the sink. She added hashtags to reflect the fact that she is a working mom.
Here's what to know about Zoe Saldana's husband and the father of her kids: Marco Perego Saldana.
According to Oprah Daily, Zoe's husband Marco Perego (who eventually took his wife's last name) grew up in Salo, Italy, and went on to become a soccer player in his home country. After an injury ended his sports career at 21, he moved to New York to pursue his artistic dreams.
Zoe knew early on that Marco was her perfect match, as she told Marie Claire in 2014 that "from the moment I met my husband, we were together. We knew."
The two quietly got married in the summer of 2013 before the public learned about it by the fall.