Is FaZe Rug in a relationship right now and who has he dated? The YouTuber recently opened up on his love life.
The members of the FaZe Clan have been providing gaming and esports content to fans for over a decade, and many now share lifestyle vlogs and prank videos on their respective YouTube channels. 
Brian "FaZe Rug" Awadis, who is a co-owner of the organization, originally made a name for himself as an expert Call of Duty player. His individual YouTube page now boasts more than 22.8 million subscribers, and his videos have often featured his ex-girlfriend, Kaelyn Wilkins. 
Faze Rug's dating life has come to light after he revealed in his collaboration with Juan on ThatWasEpic that he has a girlfriend and they enjoy watching his video. The video was shared on YouTube on Friday, 27, January 2023, and has garnered close to 1 million views. So, who is FaZe Rug's girlfriend?
Who is Faze Rug dating right now?
American YouTuber FaZe Rug has revealed that he has a girlfriend. This revelation was made when he first collaborated with Juan Carlos Gonzalez who is famous on YouTube with the handle, ThatWasEpic.
In Juan's new video titled "Buying Out Small Businesses With Faze Rug" which featured Rug, the duo were happy seeing each other for the first time. Prior to their collab, FaZe Rug had confessed ThatWasEpic as one of his three top YouTubers. In the video, Rug revealed that he and his girlfriend love to watch Juan's channel a lot. " Me and my girlfriend watch your video all the time", he told Juan.
About FaZe Rug's current love life, all we know is that he is in a relationship, however, the name of his girlfriend is not known yet. On his social media platforms, he has chosen to go private on his personal life as there are no traces of him with a lady that depicts they're seeing each other.
This doesn't mean FaZe Rug hasn't had a public relationship before, he was dating Kaelyn Wilkins. Like many other influencer couples, FaZe Rug and Kaelyn have used clickbait titles to draw viewers in. They've teased their subscribers with proposals, breakups, romantic surprises, and cheating pranks — but their latest announcement in 2021 was entirely real.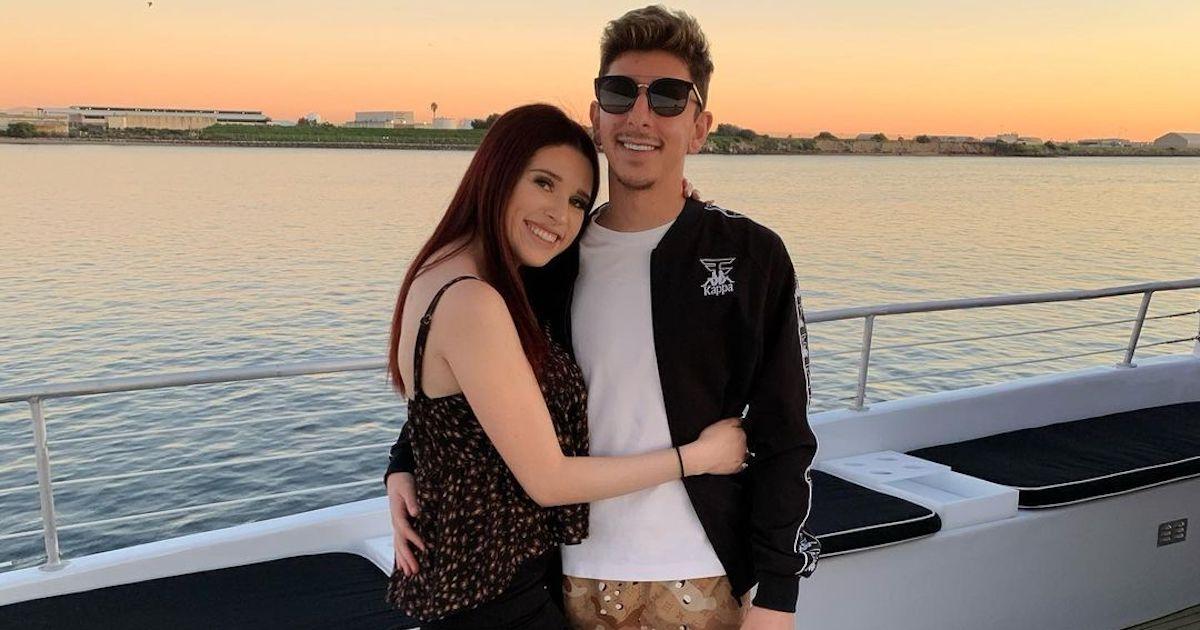 FaZe Rug and Kaelyn Wilkins dated from 2016 and finalised their break up on May 2021.
The gamer went public with Kaelyn shortly before Valentine's Day in 2020, but the two had actually been together off and on since 2016. After confirming that they were a couple, FaZe Rug and Kaelyn posted photos together on Instagram, and they starred in many YouTube videos together.
They teased an engagement in April of 2021, which made it all the more surprising for fans when the two announced that they had ended their relationship less than a month later.
In the opening of "We Broke Up," which was posted on May 16, FaZe Rug shared that he had actually filmed the split vlog with Kaelyn in April. The two decided not to post it at the time because they were still working on their relationship. Once it became clear that they were going to break up for good, they shared the video. 
They said that it was difficult for them to be in a relationship that was constantly scrutinized by their followers and fans. 
"To be honest, having a public relationship is very, very hard," FaZe Rug said, as his ex nodded along.
Kaelyn noted that the reactions from strangers did eventually bother her.
"Having a public relationship is super, super hard. Having people criticize your guys' every move is crazy. [I] never thought that things like that would get to me," Kaelyn said.
Later on in the video, the pair discussed why they decided to call it quits.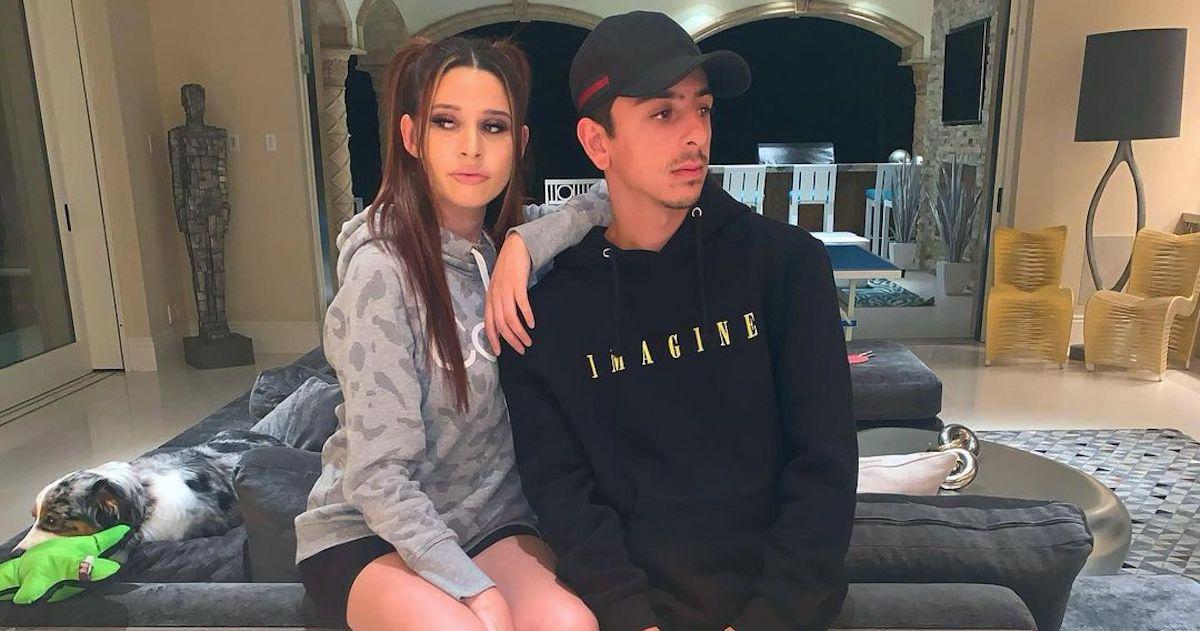 Kaelyn and FaZe Rug said that there are "no ill feelings" and that they will remain "good friends."
Any time an internet influencer posts a breakup vlog, users tend to flood the comments section with speculation about what caused the split. Though some YouTubers tend to hint at drama for the sake of views, FaZe Rug and Kaelyn assured their fans that their breakup was amicable.
Kaelyn said that she will stay "good friends" with her ex, and that their relationship simply fizzled out over time.
"I have a lot of love for him. There's no ill feelings, nothing happened. Neither of us cheated," Kaelyn said. "Nothing like that."
FaZe Rug then asked his subscribers to refrain from taking sides and to avoid trying to place the blame on either one of them. He recognized that some of his followers would be disappointed in the breakup news, but that he and Kaelyn did all that they could to try to remain together. 
"Sometimes, it just doesn't work out," Kaelyn confirmed. "As sad as that is to say, there's nothing you can do about it. Sometimes, it just isn't meant to be. That doesn't mean that we're not supposed to be friends. That doesn't mean that we're not supposed to be a part of each other's lives… Me and Brian have been through a lot with each other. At the end of the day, that doesn't disappear. That doesn't go away."
To further show that the two are intent on remaining cordial, FaZe Rug and Kaelyn ended "We Broke Up" with a few jokes about the future.
The Call of Duty expert invited his ex-girlfriend to continue to appear in his videos, and she joked that she would become his personal assistant. 
FaZe Rug has also been in a relationship with Molly Eskam, per WhosDatedWho.