Who is the oldest cast of 'Basketball Wives' and which of the women has the highest net worth so far? Fans want to know.
There's no denying that VH1's hit show Basketball Wives serves up its share of drama. Having had so many seasons featuring Evelyn Lozada, Shaunie O'Neal, Jennifer Williams, Malaysia Pargo, and Jackie Christie, the show has given us a lot to unpack over the years.
From colorism issues to tackling divorces, there's no denying that drama has been at the forefront.
The 'Basketball Wives' cast's net worth is pretty impressive.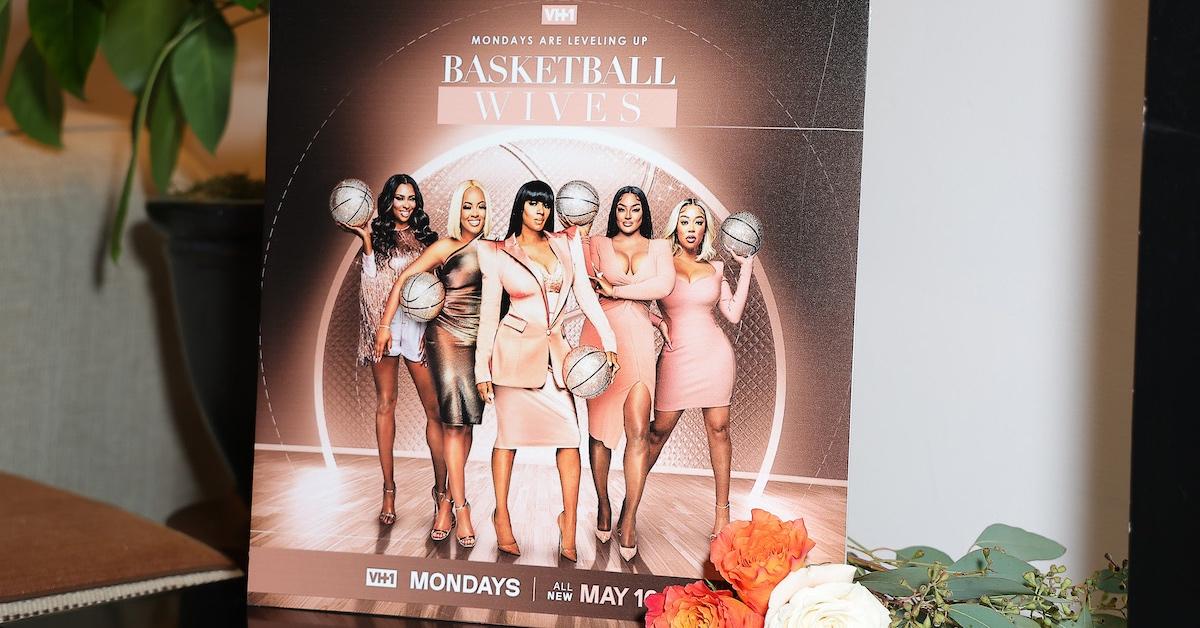 Appearing on reality television can be emotionally taxing and can take a toll on your career if you're caught in a scandal. And while the ladies on the show are established entrepreneurs, businesswomen, and beauty gurus, the exposure has helped to build their careers and wealth respectively. However, fans are interested in learning about the Basketball Wives cast's net worth. After all, the drama has to be worth it.
Many viewers have had their reservations about the future of the show, but the Season 10 cast has been delivering its share of drama. Like previous seasons, Season 10 is full of entrepreneurs, fashion moguls, and entertainers who are giving viewers a deep dive into their personal and professional lives.
As the women make it a point to flaunt their luxurious lifestyles and connections, you may find yourself wondering about the ages and worth of the cast. After all, some women have been married for decades, while others have been divorced for some time. Keep reading to get the lowdown.
Jackie Christie (Age: 52)
It's only right we start off with the OG. Jackie Christie! According to FamousBirthdays, Jackie's born day is July 25, 1969, which makes her 52 years old. The housewife is married to former NBA star and coach Doug Christie. Over the years, Jackie has showcased the couple's vow renewals on the series and has tackled several family issues.
According to Celebrity Net Worth, Jackie is sitting on a net worth of $10 million. While Jackie has been labeled the "problem child," it has definitely worked in her favor. The site reports that she is an author and "runs her own lifestyle/entertainment company named BSM Media."
Jackie is also famously married to retired NBA star Doug Christie and they currently "run their own publishing company Infinite Love Publishing." Plus, Jackie has also dipped into the producer world by working on the movie Lucky Girl.
Shaunie Henderson (Age: 47)
Shaunie Henderson is known to be the mastermind behind Basketball Wives and has acted as executive producer since the show's inception. The beauty's birthday is Nov. 27, 1974, per Biography Gist, which makes the boss lady 47 years old. While recent seasons show Shaunie taking on the role of a cast member, these days she's taking a backseat with frequent appearances throughout Season 10.
According to The Cheat Sheet, Shaunie stands to be the wealthiest cast member of Basketball Wives. Sources share that she has a net worth of $35 million that has been accumulated from her work on the show, her marriage, and other business endeavors. 
Jennifer Williams (Age: 47)
The Lucid Cosmetics, Flirty Girl Fitness, and Classy Girl Wardrobe founder is currently 47 years old. Jennifer, who was once married to former basketball player, Eric Williams, has been an integral part of the Basketball Wives cast from the beginning.
And when it comes to her net worth, she's another leading earner on the Basketball Wives cast. The Sun reports that Jennifer has a whopping net worth of $25 million. Not only is she one of the most popular cast members of the show, but she also works in real estate, and founded the women's fitness brand Flirty Girl Fitness.
Jennifer is also the owner of the lip gloss line — Lucid Cosmetics — which has also contributed to her growing net worth. Not to mention, she also founded Classy Girl Wardrobe which has become one of the premier online fashion boutiques. 
Evelyn Lozada (Age: 46)
Evelyn is known as one of the more controversial personalities on the show. And while she has her share of fans and foes, she is definitely building her net worth as the days go by.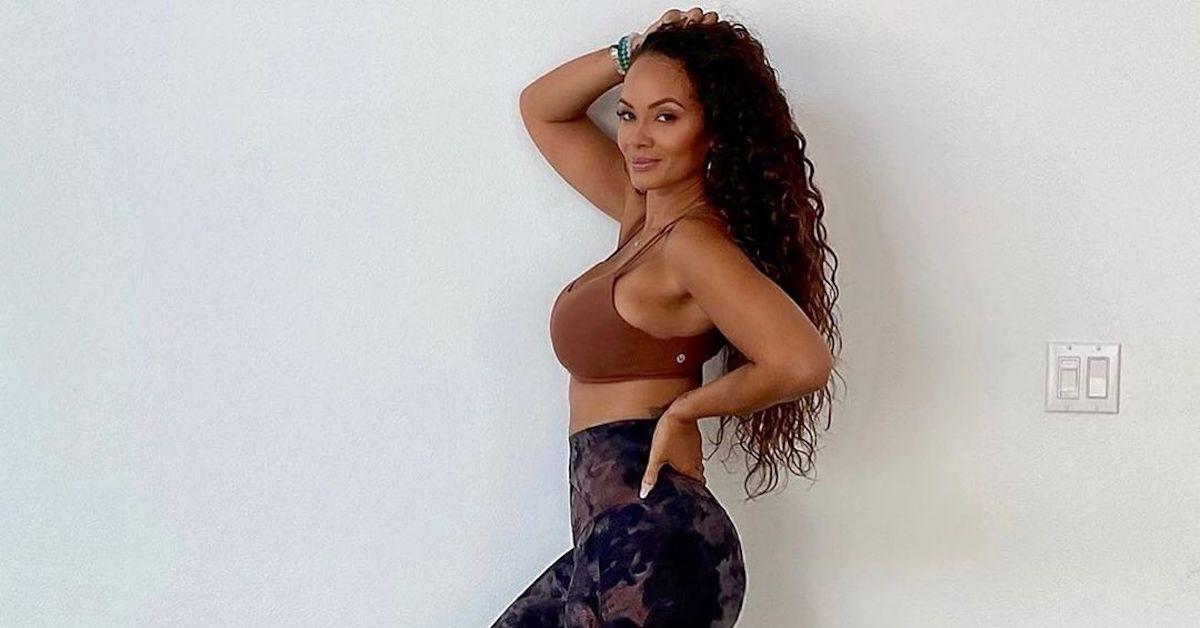 Evelyn has a reported net worth of $4 million, The Cheat Sheet shares. Evelyn first started out as the co-founder of a luxury shoe store in Florida, later went on to become a novelist, and appeared in various daytime shows.
The star has also made waves as a model for Khloe Kardashian's Good American brand, and appeared in Nicki Minaj's music video for the song "Good Form." She has even starred in her own reality show, Livin Lozada. 
Brooke Bailey (Age: 44)
Brooke Bailey's birthday is July 13, 1977, making her a Cancer. The gorgeous video vixen, model, and entrepreneur made her return to Basketball Wives after departing from the LA franchise in Season 2.
Brooke Bailey is a reality-TV personality who has a net worth of $100 thousand dollars. Brooke Bailey joined the cast of the reality series, "Basketball Wives: Los Angeles" for its second season.
The series follows women who are currently in relationships with basketball stars, or who were formerly in relationships with professional basketball players. Brooke Bailey is the ex-girlfriend of Rashard Lewis. Rashard Lewis currently plays for the Miami Heat as a small forward/power forward. Brooke Bailey is a mother of three, and, when not shooting "Basketball Wives", she works as a model and music video actress. 
Malaysia Pargo (Age: 41)
Malaysia is one cast member who looks very young for her age. The beauty was born on Aug. 12, 1980, which means that she's a few months shy of her 42nd birthday. Malaysia is also an entrepreneur and mom of three children: Jannero Jr. and twins Jayden and Jayla.
It has been reported that Malaysia is sitting on a healthy net worth of $5 million. She is a jewelry designer and has become a skincare guru, with her own product on the Urban Skin Rx roster.
Malaysia also has its own bedding line that has become very popular with fans, as well as partnerships with different brands such as Flat Tummy Tea and Fashion Nova. 
Brandi Maxiell (Age: 39)
Next up: Brandi Maxiell. The entrepreneur was born on May 21, 1983, making her 39 years old. Even though Brandi was not present for a few seasons after being famously fired by Shaunie, the 49-year-old reality star has returned with a bang! Brandi's return has been laser-focused on addressing her issues with former BFF Malaysia. However, it appears that the friendship has run its course.
According to Bustle.com, Maxiell has accumulated a net worth of $2.5 million as of date.
Angel Brinks (Age: 39)
Angel Brinks was born on Oct. 12, 1982, making her 39 years old. Over the years, the talented designer has created looks for the likes of K.Michelle, Lil Kim, Ashanti, and many more, via her self-titled clothing line. The pint-sized beauty is focused on building her family with reality star boyfriend and producer, Roccstar.
Angel Brinks has an estimated net worth of $1.5 million.
DJ Duffey (Age: 33)
Duffey, aka French Montana's official DJ, was born on Aug. 25, 1988. The 33-year-old entertainer and reality star last appeared on the show during Season 5, when she got into a tussle with Tami Roman. Now, it appears that drama is behind the DJ and she's focused on helping the ladies repair their friendships to strengthen their sisterhood.
DJ Duffey has an estimated net worth of $1.1 million.
Brittish Williams (Age: 32)
Last but certainly not least, we have Brittish Williams. Brittish, who was born on Dec. 28, 1989, is the youngest cast member. Brittish can be described as a serial entrepreneur with businesses in beauty, fashion, and trucking.
Brittish Williams is a renowned reality television personality in the United States who has an estimated net worth of $500,000.
The rumored net worth of other cast members in order
1. Shaunie Henderson – $35 million
2. Jennifer Williams – $25 million
3. Jackie Christie – $10 million
4. Malaysia Pargo – $5 million
5. Evelyn Lozada – $4 million
6. Brandi Maxiell – $2.5 million (as per tvovermind)
7. Angel Brinks – $1.5 million (as per Exactnetworth)
8. DJ Duffey – $1.1 million (as per Bio Gossipy)
9. Brittish Williams – $500,000 (as per Exactnetworth)
10. Brooke Bailey – $100 Thousand