Brooke Bailey is from 'Basketball Wives' – but who is her husband?
The reason women are invited to be part of the Basketball Wives cast is that they have a romantic connection with a player from the NBA. The women on the show need to be current or former girlfriends, baby mothers, or wives of professional basketball stars.
Brooke Bailey happens to be one of the popular cast members of Basketball Wives. Fans of the show are curious to know who her husband is and if he's the NBA star she was with. It turns out that she actually doesn't have a husband right now. Here's what everyone should know about her ex.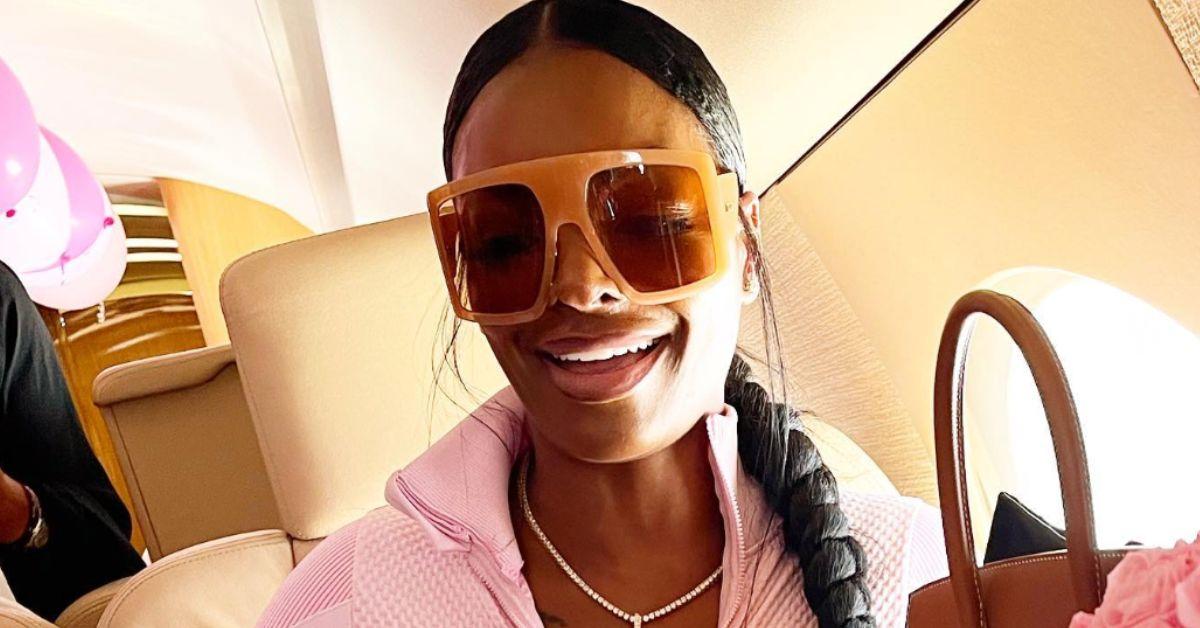 Who is Brooke Bailey's husband? She used to be married to a man named Ronnie Holland.
As of now, Brooke is no longer married. Her ex-husband is Ronnie Holland, a man she tied the knot with back in 2014. Right after getting married, she posted about their wedding day and overall relationship on social media quite frequently.
Fast forward to 2016, and Brooke was happy to renew her vows with Ronnie in a Malibu ceremony.
When she suddenly stopped mentioning him on Instagram altogether after their split, it was noticeable to fans. Brooke cleared out all the photo proof of her former marriage.
She is now living a single life. In an Instagram story she posted via Meaww, she seemingly spoke about her divorce posting, "endings can be peaceful." She didn't specify that her post was directed at Ronnie, but some fans assume he is who she's referring to.
Why did Brooke Bailey get divorced?
The reason behind Brooke's decision to divorce Ronnie is a mystery for now, but she seems to be happy with her decision. In an Instagram story that she posted via The Jasmine Brand, she wrote, "Wife sounds better than girlfriend, but single sounds better than stupid.
She further discussed the breakup and her romantic plans for the future saying, "The next person that's with me, like if you eff with me, you're stuck with me. That's it. The first time I got married I was like 20 and the second time I got married, I knew I should not have been marrying him but I was like, 'I'm going to do it for my kids,' which was the wrong decision."
Brooke continued, "I did that and it didn't work out but I knew that when I was getting myself into it that it wasn't the right thing to do and I was in my early 20s then too."
In other words, she's not totally closed off to the idea of finding love with a healthier mindset. One of the other men Brooke has been romantically linked to in the past is Rashard Lewis, a retired NBA player. He's the reason she's on Basketball Wives.
She also dated Vernon Macklin from the Detroit Pistons at one point in her life. Brooke's dating history is quite interesting to take note of, but it will be even more interesting to see what happens when she eventually dives back into the world of dating.