What is Dude Perfect's net worth and how do they make their money? The group of YouTubers have plans for a $100M HQ.
They aren't quite as wild or obnoxious as the cast of the hit series Jackass, but they certainly aren't afraid to pass up a dare. Dude Perfect, a group of five "Dudes" who have combined sports and comedy to create their very own YouTube show (which now has more than 58 million subscribers), has come a long way since launching in 2009.
Here's how Dude Perfect got its start and what the brand is worth today.
What is Dude Perfect's net worth?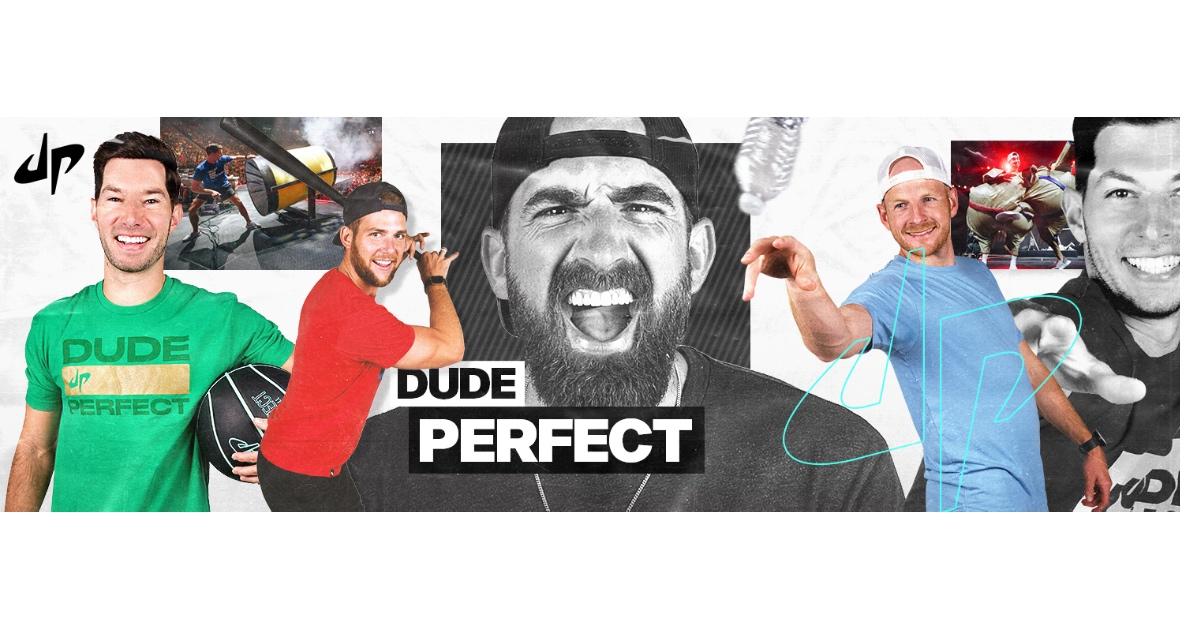 The Dude Perfect brand, created by twins Coby and Cory Cotton, Cody Jones, Garrett Hilbert, and Tyler Toney, has evolved to become a widely recognized name across various social media platforms. The show officially began in 2009 after two of the Dudes allowed their competitive sides to come out and play, and captured it all on video.
After the video of them attempting to carry out crazy trick shots went viral on YouTube, they knew they had struck gold. The Dudes continued to display their talents (and weaknesses) through competitive sports bets online and eventually grew into a brand that drew attention from celebrities, TV channels, and successful companies.
DUDE PERFECT Profile Summary
Dude Perfect started with backyard stunts and expanded into becoming a successful YouTube series. The Dudes not only perform sports-related stunts, but their show also includes a sketch comedy series called Overtime.
Profession: Sports and comedy group
Net worth: $50 million
Year established: 2009
Group members: Twins Coby and Cory Cotton, Cody Jones, Garrett Hilbert, and Tyler Toney (all attended Texas A&M University)
How much is Dude Perfect worth today you wonder? As of September 2022, Dude Perfect's net worth sits at $50 million, nearly the same amount of subscribers the group has garnered via their YouTube channel. Shocking right?
Dude Perfect makes their money from various sources.
The first and most obvious place Dude Perfect generates revenue from is YouTube. With each video generating millions of views, it's clear the Dudes are collecting a sweet profit from YouTube alone. Take for instance the "Candle Blowing Challenge is INTENSE" video, which has garnered 65 million views already (whaaat).
From that video alone, the Dudes may have collected anywhere from $195,000 to $325,000 if Intuit's YouTube pay rate ($3–$5 per 1,000 video views) is accurate.
Dude Perfect also gets paid for the merchandise it sells and the public appearances the Dudes make. In 2017 and 2019, Dude Perfect appeared on various ESPN segments, allowing their brand to become more recognizable.
In addition to that, the Dudes have also formed partnerships with some of the nation's most widely shopped brands including BMW, Nike, Audible, Walmart, and Southwest Airlines.
It's also likely they will collect a percentage of the profits they collect from Cruise Perfect, a 3-day cruising event scheduled for Jan. 20–23, 2023. The ship departs from Miami and will sail to Nassau, Bahamas.
How much money does Dude Perfect make on YouTube?
Per Social Blade, the Dude Perfect YouTube channel with over 50 million subscribers makes an estimated daily revenue of $757  –  $12.1K and $5.3K  –  $84.7K weekly.
The group of YouTubers make an estimated yearly salary of $272.4K  –  $4.4M and earns $22.7K  –  $363.2K per month.
Dude Perfect is set to open a $100 million headquarters.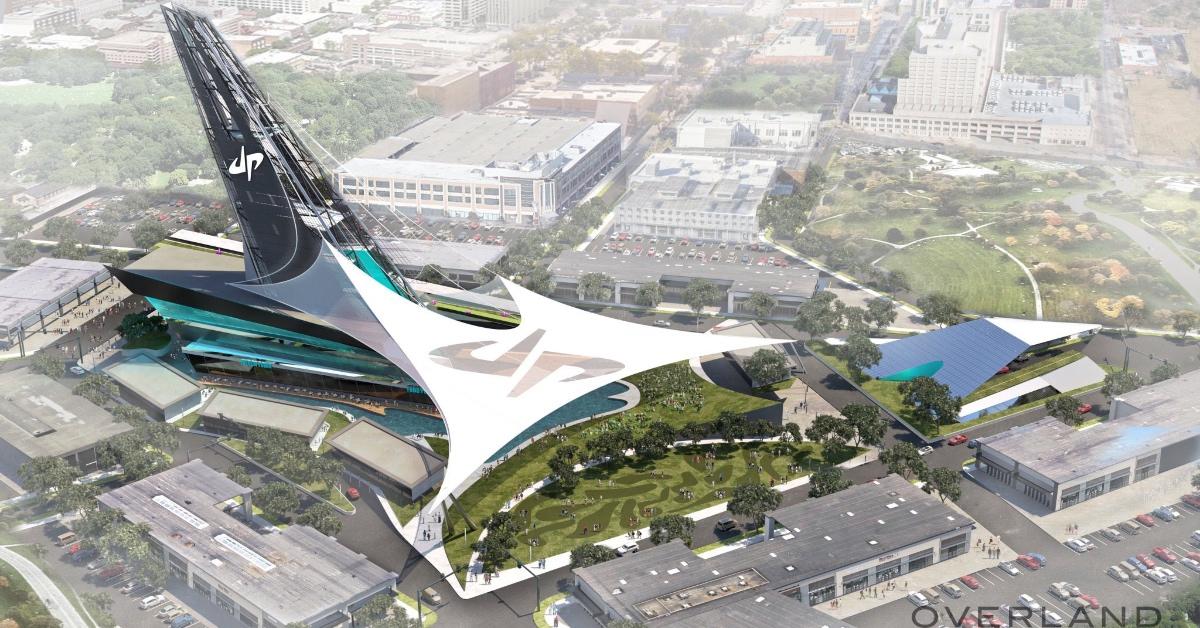 As the love and admiration for the Dudes of Dude Perfect continue to grow, so does their list of business endeavors. On September 26, 2022, the Dudes announced their plans to open a new family-friendly HQ, which will likely be located in Texas. The location will feature a 330-foot tower to make trick shots, two acres of outdoor space, restaurants, merchandise stores, and more.
If you're a fan of Dude Perfect or simply want to know more about the fellas who gave the group a voice, you can follow them on Twitter or their trending YouTube channel.