What is Magnus Carlsen's net worth? The famous sports personality has made millions playing Chess and recently accused a rival of cheating.
World champion chess player Magnus Carlsen has been in the headlines recently, but not for his prowess in the sport.
Carlsen walked out of the Sinquefield Cup after losing to rival Hans Niemann earlier this month, and now he is accusing the lower-ranked player of cheating.
The unusual chess drama is putting the chess players in the spotlight and prompts many to wonder just how much Carlsen has earned from his winnings.
Magnus Carlsen built his impressive net worth by being a Chess Grandmaster and five-time World Champion.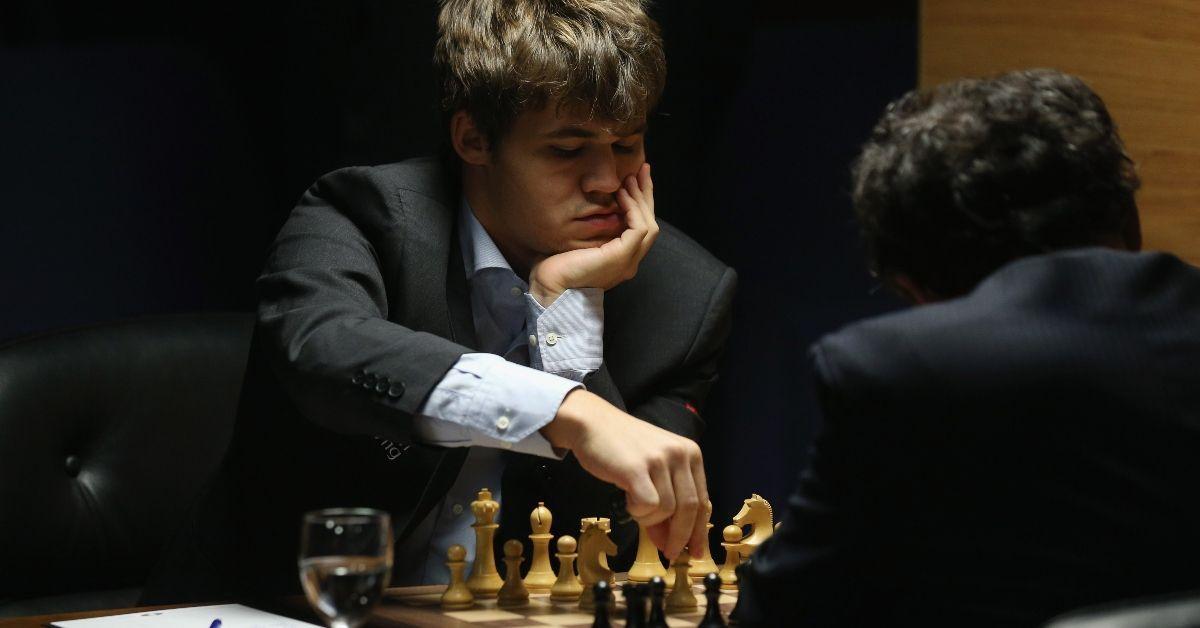 Norwegian-born Carlsen has made a name for himself in the chess world, after learning the game from his father at age 5 and entering his first chess tournament just three years later.
Carlsen was considered a child prodigy and by the time he was 17, he was ranked No. 6 among champion chess players throughout the world.
He became the second-youngest chess player to win the World Chess Championship title in 2013 when he beat Indian chess player Viswanathan Anand at a World Chess Championship match in Chennai, India.
Carlsen held onto his title by winning the World Chess Championship in 2014, 2016, 2018, and 2021.
MAGNUS CARLSEN Profile Summary
Norwegian-born Magnus Carlsen has been playing chess since he was just five years old. He was considered a child prodigy in the sport and is the second-youngest chess player in history to snag the World Chess Championship title, which he has held since 2013.
Profession: World Chess Champion
Net worth: $50 Million
Full name: Sven Magnus Øen Carlsen
Birthdate: November 30, 1990
Birthplace: Tønsberg Municipality, Norway
In 2022, Carlsen's net worth is estimated at $50 million, thanks to his career earnings and the success of his computer chess mobile app, Play Magnus.
In comparison, his rival Niemann is estimated to be worth between $1 million and $5 million. So, what happened?
Chess grandmaster and Twitch streamer, Hans Niemann, ended his winning streak.
American chess champ Niemann put the brakes on Carlsen's winning streak this year. Niemann, 19, defeated Carlsen in the third round at the 2022 Sinquefield Cup in St. Louis.
After the defeat, Carlsen basically packed up his pawns and left the competition. He explained his decision to withdraw from the Sinquefield Cup in a Twitter post just before the fourth round was set to begin, Chess24 reported.
"I've withdrawn from the tournament. I've always enjoyed playing in the @STLChessClub, and hope to be back in the future," Carlsen tweeted on Sept. 5. His tweet included a video clip of a famous Portuguese professional football manager declining comment and saying "If I speak, I am in big trouble."
Carlsen went on to accuse Niemann of cheating just a few days later.
It wasn't until Sept. 26, after Carlsen abruptly left the online match against Niemann in the Julius Baer Generation Cup that he released a statement on Twitter accusing Niemann of cheating in the Sinquefield Cup.
"I believe that Niemann has cheated more — and more recently — than he has publicly admitted," Carlsen says in his statement. "His over-the-board progress has been unusual, and throughout our game in the Sinquefield Cup, I had the impression that he wasn't tense or even fully concentrating on the game in critical positions while outplaying me as black in a way I think only a handful of players can do."
He continued, "We must do something about cheating, and for my part going forward, I don't want to play against people that have cheated repeatedly in the past, because I don't know what they are capable of doing in the future."
Hans Niemann denies any wrongdoing.
Niemann has denied accusations that he cheated during the Sinquefield Cup or at any over-the-board chess match.
After Carlsen's public withdrawal from the tournament, grandmaster Hikaru Nakamura accused Niemann of getting suspended from Chess.com for cheating.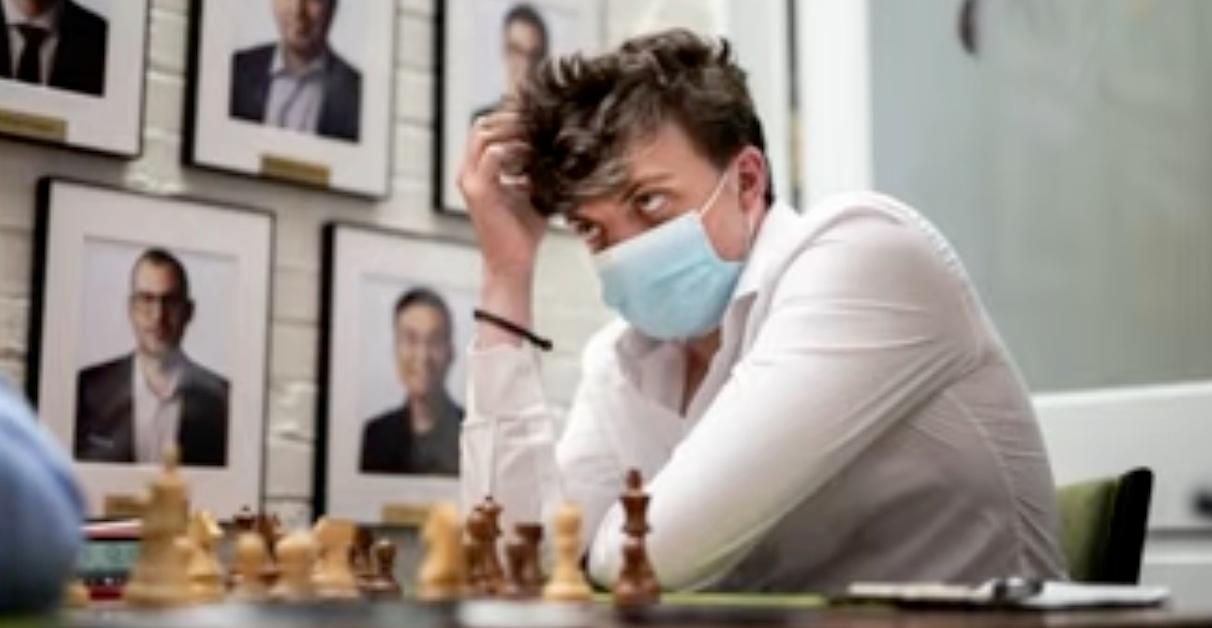 In an interview with Chess24, Niemann admitted to cheating during unrated games on Chess.com when he was 12 years old and not really aware of what he was doing.
"I was a child, I had no idea what happened," Niemann told Chess24. "Other than that, after I was 12, I had never, ever in my life cheated in an over-the-board game, in an online tournament."