How many children does Judge Judy have and who is her husband, Jerry Sheindlin? Read on to find out more.
Everyone knows Judy Sheindlin — aka Judge Judy — from her hit TV show of the same name, but since the 80-year-old is often on the small screen and has been for years and years, viewers can't help but wonder about her personal life. That said, many are curious about who Judge Judy is married to. And so it turns out, she's had more than one husband in her life. Scroll down for everything we know about her current husband, Jerry Sheindlin.
Who is Judge Judy's husband?
Judge Judy's current husband's name is Jerry Sheindlin. The pair previously wed in 1977, divorced in 1990, remarried in 1991, and have been together ever since. Prior to Jerry, Judy was hitched to her first husband Ronald Levy from 1964 until 1976. 
"My first husband is a lovely, lovely man but he always viewed my job as a hobby and there came a time where I resented that," she previously said on OBJECTified.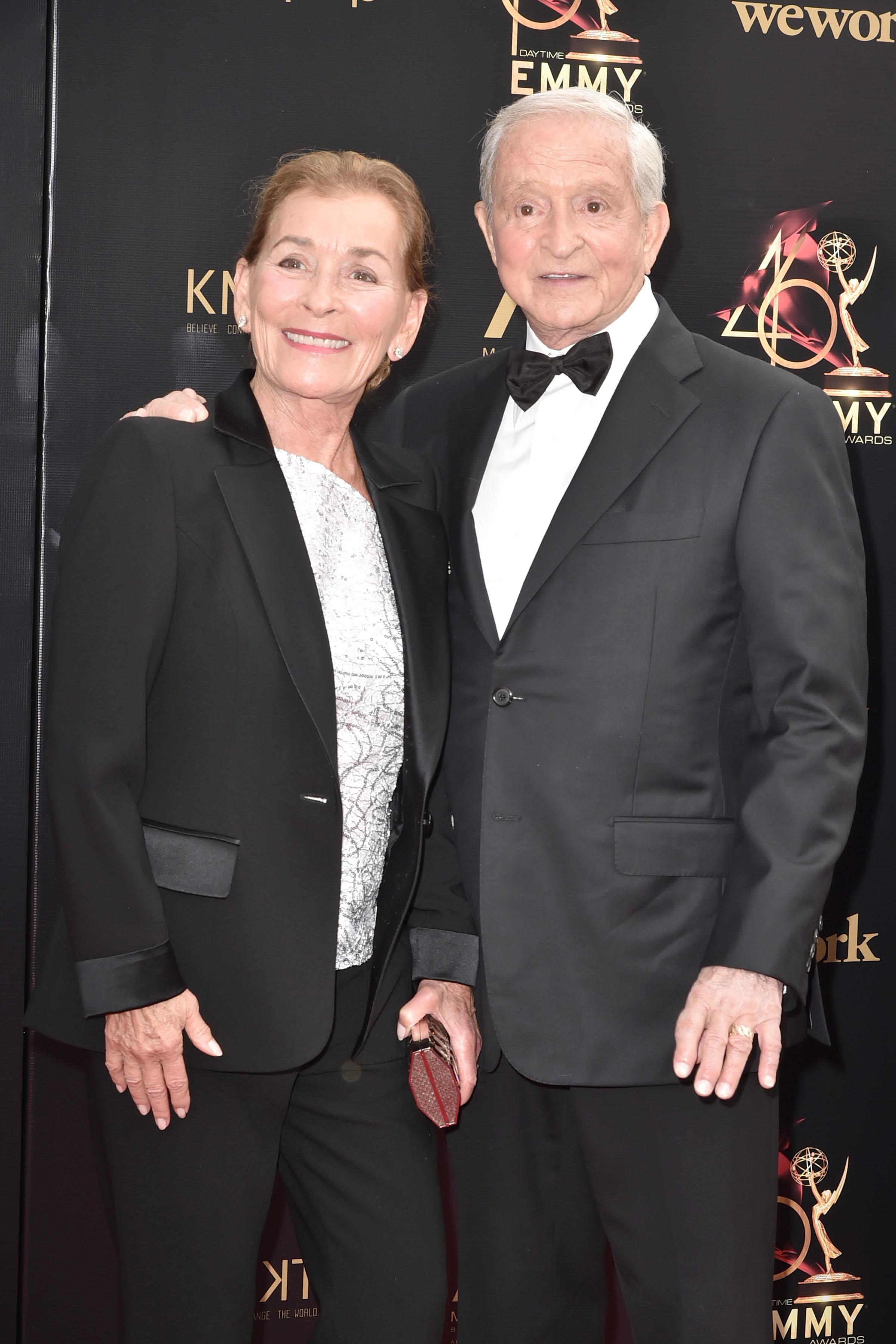 All in all, Judy has been with Jerry for 45 years despite their ups and downs. Judy previously left Jerry after 14 years of marriage in 1990 because she reportedly didn't feel he supported her enough after the death of her father. 
But later in the same year of their divorce, they were back on track… and remarried. "I missed Jerry," she once told Closer Weekly. "I like to have someone to fuss over. I like to be mated. It's natural for me. I learned the hard way that sometimes what you think makes you happy won't." 
Jerry, 88, is a lawyer, author, and TV personality. You may remember him as a judge on The People's Court, which ran from 1999 until 2000. He also served on the New York Supreme Court. It's no surprise that Jerry and Judy are a perfect match considering they both work in law!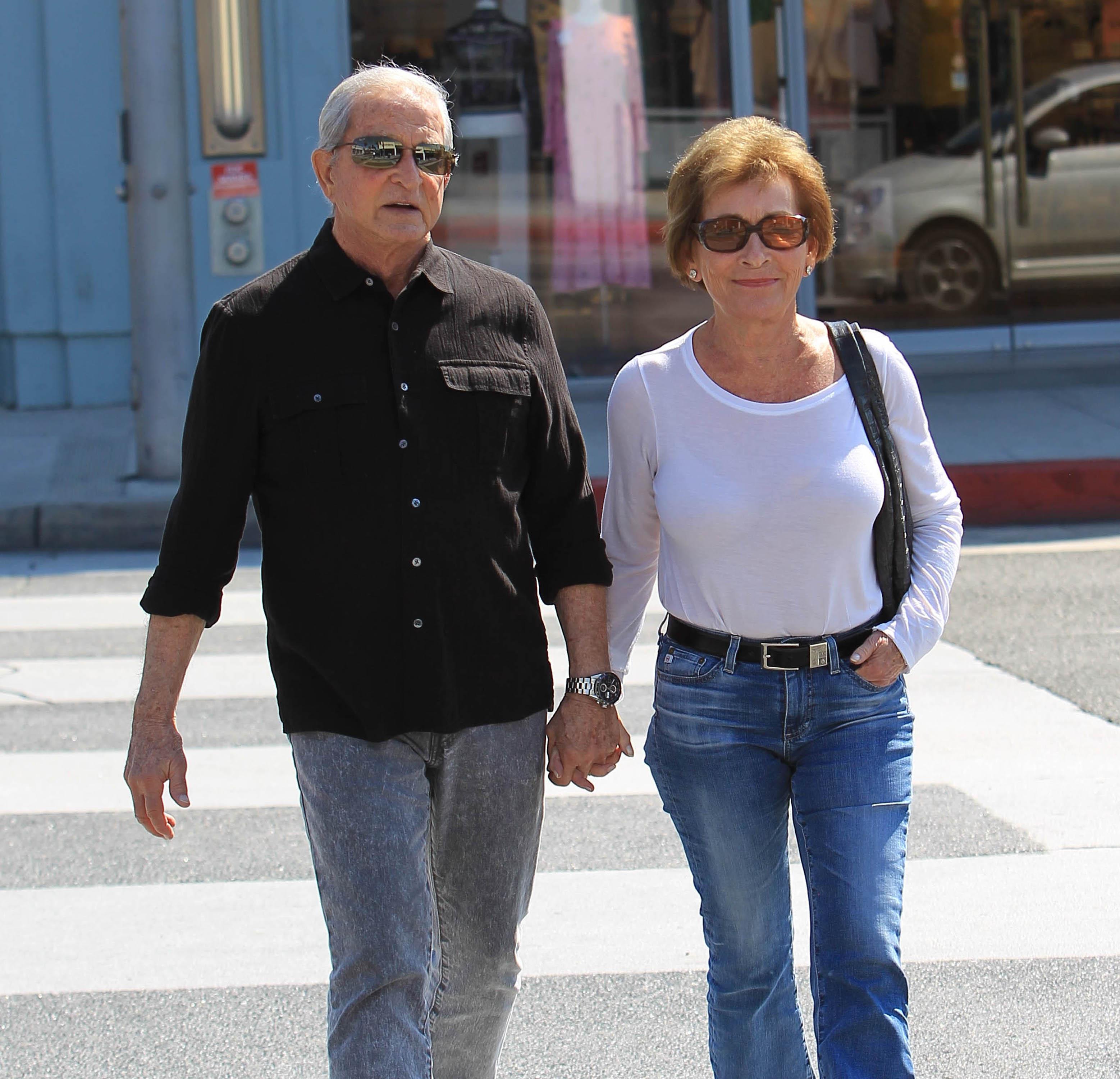 Does Judge Judy have kids?
Yes. Judge Judy is a proud mom to five children. Current partners, Jerry and Judy have no children together as they share their five kids from past marriages: two from Judy, and three from Jerry.
With Ronald, Judy welcomed son Jamie Hartwright, 56, in 1966, and son Adam Levy, 54, in 1968 (Jerry's stepkids). Judy is a stepmom to three children from Jerry's previous marriage, son Gregory Sheindlin, 58, who was born in 1964, son Jonathan Sheindlin, 55, who was born in 1967, and daughter Nicole Sheindlin, 54, who was born in 1968. Like their parents, Greg, Adam, and Nicole are all lawyers.
Sweetly enough, Jerry and Judy also have 13 grandkids, which they "spoil," she said. "I'm trying to think of how we don't, but the answer is we do. We don't even think we're doing it, but their parents are very smart. They try to put the skids on it," she told ET.
Is Judge Judy Jewish?
Many fans are curious about Judy's religion, so to answer their question, yes, Judge Judy is Jewish. She was born in Brooklyn back in 1942 to a family of German-Jewish, Russian-Jewish, and Ukrainian-Jewish descent. That said, both of her parents were German Jews.