Legendary Illustrator and Artist Kim Jung Gi Has Sadly Died at 47.
It's always a sad day in the entertainment world when a legend passes away suddenly. Acclaimed South Korean artist Kim Jung Gi, who is best known for his work creating the manhwa TLT and creating art for Marvel Comics, died at the age of 47 on Oct. 3, 2022. Fans were immediately devastated at the news, especially when the artist was expected to attend New York Comic Con a few days later.
What was Kim Jung Gi's cause of death? Here's everything we know.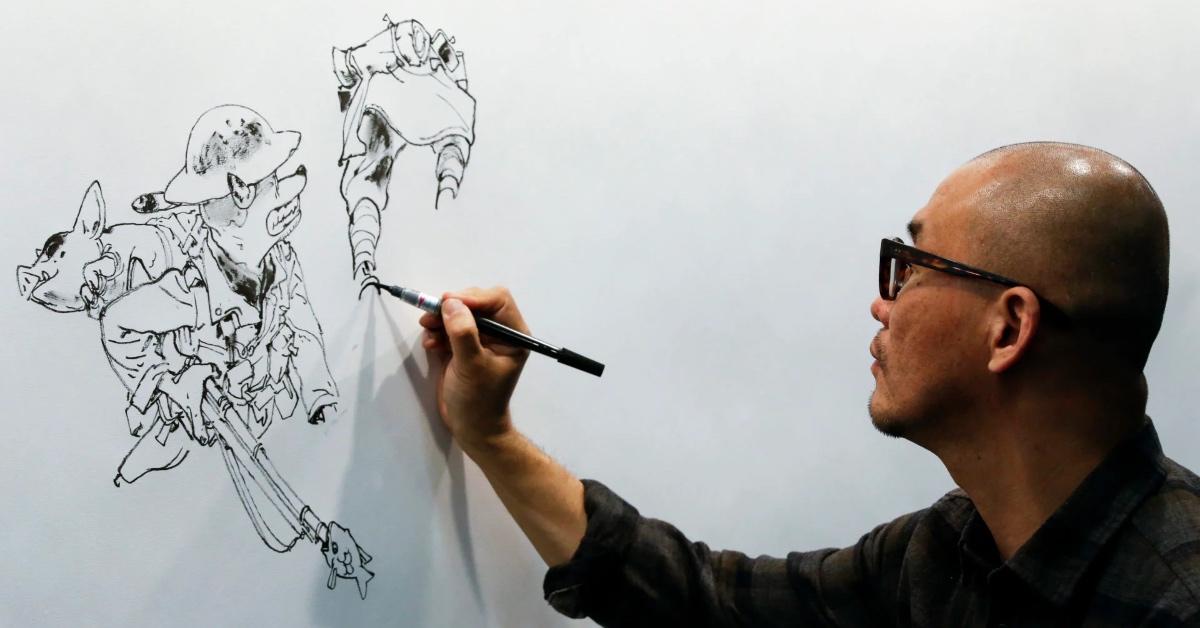 What was Kim Jung Gi's cause of death?
On Oct. 5, 2022, Kim Jung Gi's frequent collaborator Hyun Jin Kim wrote on Jung Gi's social media accounts that he was no longer living. "It is with great sadness and a heavy heart that we inform you of the sudden passing of Kim Jung Gi," the statement read.
The statement continued, "After finishing his last schedule in Europe, Jung Gi went to the airport to fly to New York, where he experienced chest pains and was taken to a nearby hospital for surgery, but sadly passed away. After having done so much for us, you can now put down your brushes. Thank you Jung Gi."
The artist was leaving a gallery exhibit of his work in Paris to fly to New York for New York Comic-Con, where he would be an exhibitor at Artist's Alley. In all of the statements posted to social media, a small postscript indicated that fans could leave their well wishes for his family at 1975-2022@kimjunggi.net.
The Daniel Maghen Gallery in Paris, where Jung Gi's work is currently on exhibit, wrote their own heartfelt statement in light of the artist's passing. "It is with a great sadness that we inform you of the death of Kim Jung Gi on Monday evening in Paris. The South Korean artist died after a heart attack at the age of 47. His sudden disappearance contrasts with the immense happiness he brought us. We are speechless."
Their message continues, "Daniel Maghen, the entire gallery team, and particularly Olivier Souillé, who had accompanied him for ten years, are terribly affected by his loss. All our thoughts are turned to his family, his wife and his two children, his friends, his collaborators Kim Hyun Jin, Boin Lee, Jean-Christophe Caurette … and his fans, for whom his disappearance will leave a great void."
The gallery also indicated that at the request of Jung Gi's family, his art would remain on display through Oct. 8.
Fans on social media have responded to Jung Gi's death with an outpouring of support, love, and appreciation for his work. Kim Jung Gi is survived by his wife and two children.
What was Kim Jung Gi's net worth?
Kim Jung Gi's estimated net worth is $10 to $16 million, according to Popularbio.
Kim Jung Gi earned huge fame throughout his professional career. He also made income from his artwork. He was living a normal lifestyle in South Africa.