Archie and Lilibet could've become Prince and Princess, but Harry and Meghan said 'No'. Harry and Markle aren't exactly royals either. Meghan Markle and Prince Harry weren't given the choice of making Archie a Prince. Here's why they do not have Royal titles.
In March 2021, Meghan Markle and Prince Harry sat down with Oprah Winfrey in an interview that spilled some serious tea about the British royal family. In it, they explained the ins and outs of their leaving their royal duties behind and also ignited some new controversy involving their son, Archie.
Unlike his dad, "Arch" (as he's affectionately called by Harry and Meghan) doesn't bear the title of "prince." What's up with that?
Why is Archie not a prince?
Due to his place in the line of succession to the British throne, Archie was not automatically born a prince. Initially, it was believed that Meghan and Harry preferred for him not to be given a title, but during the Oprah interview, Meghan painted a different picture of what happened.
She explained that she and Harry were told in discussions ahead of Archie's birth that he would not be made a prince, nor would he be given the typical royal security that family members are used to having.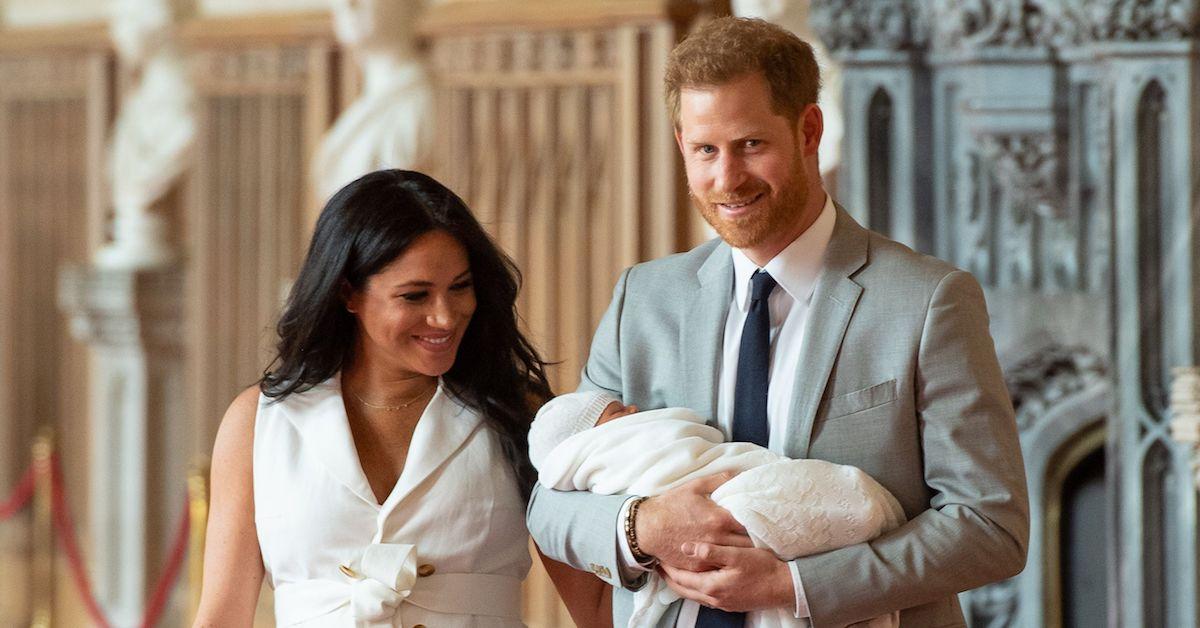 Archie was offered the courtesy title of Earl of Dumbarton in favor of the more pedestrian-sounding Master Archie Mountbatten-Windsor, but Meghan and Harry made the decision to refrain from accepting that for their son. Prince William's children are, however, considered princes and princesses, because he is the first-born son of King Charles.
Now that Prince Charles has become king after Queen Elizabeth II's death, any grandchildren of his would be considered official princes and princesses. Because Harry and Meghan have stepped back from the royal family, it's unclear if Archie would adopt a princely title at that time, though.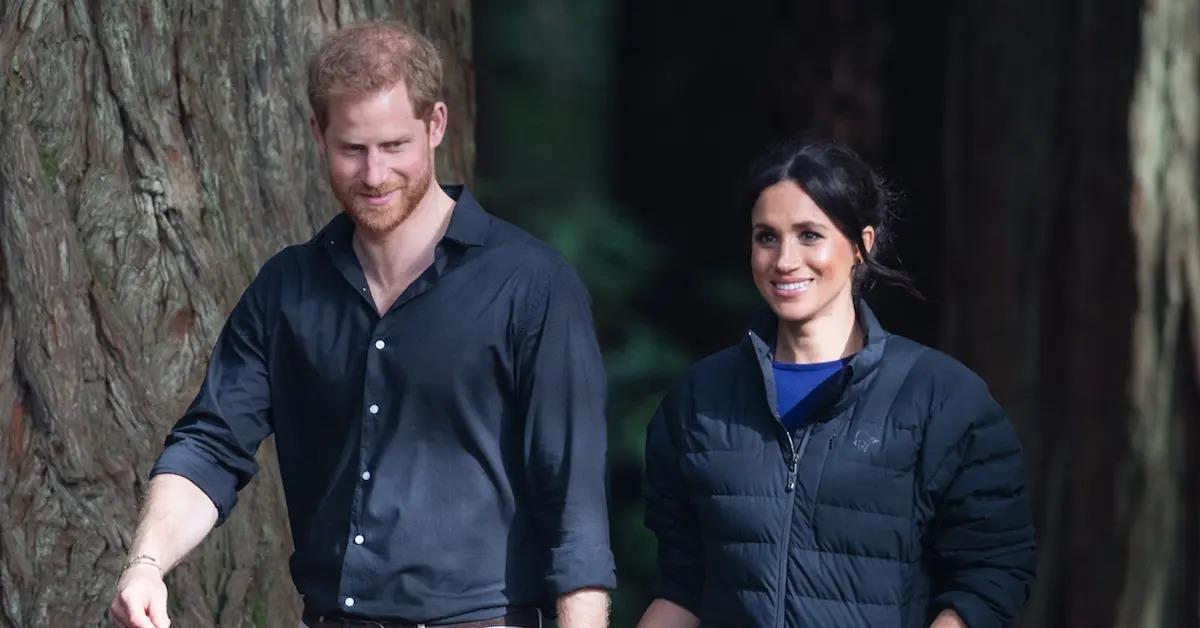 Archie's name carries special meaning for Harry and Meghan.
Following their decision to step down as senior members of the royal family, the couple revealed plans for their future foundation, Archewell.
"Before SussexRoyal came the idea of 'arche' — the Greek word meaning 'source of action,'" the duo explained in a statement in 2020. "We connected to this concept for the charitable organization we hoped to build one day, and it became the inspiration for our son's name. To do something of meaning, to do something that matters."
Meghan revealed there were questions from the royal family about the color of Archie's skin.
In the Oprah interview, Meghan admitted that she felt worried for her child before he was even born since he wouldn't be given the same kind of protection as other members of the royal family. And, she admitted, there were other conversations were about the color of his skin, since Meghan is biracial.
"We have in tandem the conversation of, 'He won't be given security. He's not going to be given a title,' and also concerns and conversations about how dark his skin might be when he's born," she said.
While Harry and Meghan didn't reveal who in the royal family had raised concerns about his skin color before Archie was born, Harry did confirm with Oprah that it wasn't Queen Elizabeth II or Prince Philip.
Still, it was another part of the interview that left a sour taste in people's mouths. If it wasn't clear that Harry and Meghan had reasons to leave the royal family before, then the interview sort of squashed any confusion.
Summary
After the death of Queen Elizabeth, Prince Harry and Meghan Markle are fighting for their children to have royal titles. The change of titles happened after Queen Elizabeth's death. Meghan and Harry's children are Archie Harrison Mountbatten-Windsor, and Lilibet Diana Mountbatten-Windsor.
While their daughter's name has never been formally styled with a title, at the time of her birth she was entitled to use the courtesy title "Lady" before her given name as the daughter of a Duke. Upon the accession of her grandfather King Charles III on 8 September 2022, she also legally became a princess of the United Kingdom.
Archie and Lilibet are now considered His Royal Highness Prince Archie of Sussex and Her Royal Highness Princess Lilibet of Sussex, however, cannot have the His Royal Highness or Her Royal Highness titles.