Popular Twitch streamer Trainwreck claims he's launching a streaming platform following Twitch Gambling Ban.
Though streaming platform Twitch has solidified itself as a heavy hitter, especially in the gaming industry, it's been under a fair share of scrutiny as of late. Between creators asking for better payouts and the new ban on gambling that went into effect in October 2022, some wondered for a time if the platform was dying as a result of its many missteps.
But while Twitch continues to grow as some of its former creators look for other platforms to make content on, it seems it may soon have a new competitor.
Often, when a streamer is banned from Twitch, they'll turn to similar platforms like YouTube or Facebook to conduct their livestreams.
TrainwrecksTV (aka Trainwreck), who has long been a top performer on Twitch but recently spoke out against the platform banning gambling, seems to think he might be able to build a better platform.
Though he only recently announced its creation during a livestream, here's everything we know so far about Trainwreck's rival streaming platform.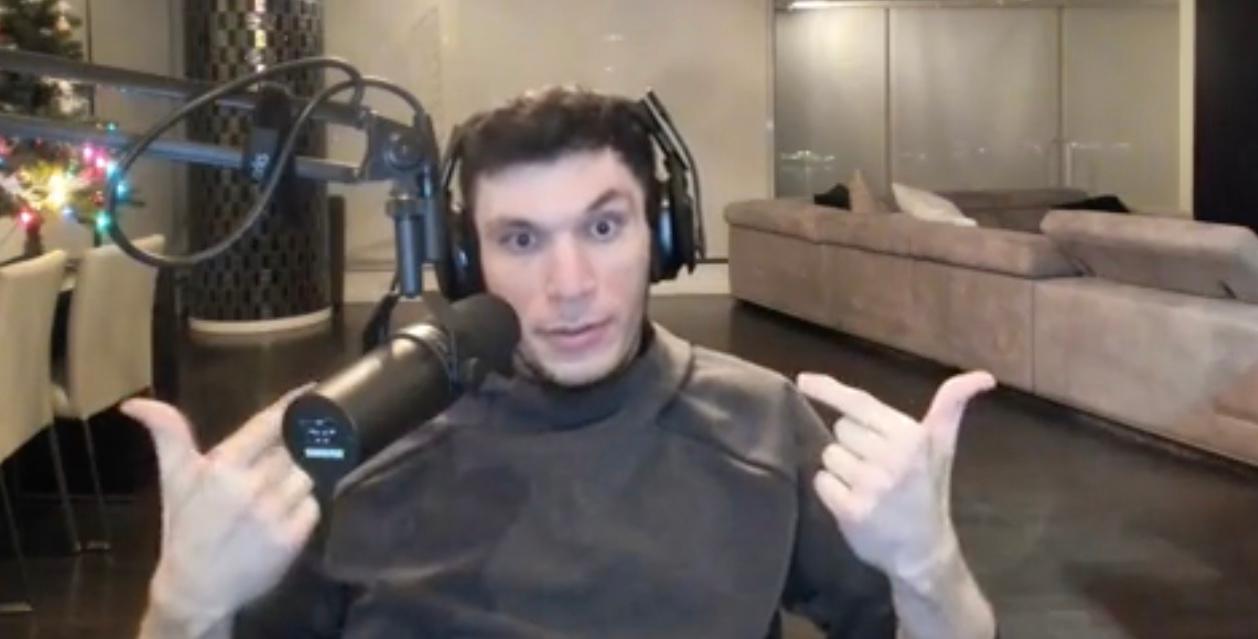 Trainwreck believes that his streaming platform will "revolutionize" streaming.
Following the gambling ban that went into effect on Oct. 18, Trainwreck — real name: Tyler Faraz Niknam — announced he would be launching (or at least partnering with) a new streaming platform.
"I'm going to create a platform or team up with one and instead of only contracting large creators, I want to primarily contract small-mid size creators," he said in a tweet the following day. "Current platforms deem you irrelevant but you are the backbone of the entire industry, and you deserve at least a little security."
Though many sounded off their hesitancy in the comments, Trainwreck's self-identity as the "black sheep of Twitch" is what he claims will help him succeed — even if it is a bit risky.
"I've single-handedly created four different massive waves and trends across all platforms over the last four years," he tweeted in reply to a fan. "I have a vision, [the] chance for failure is high, but that's the exact environment I thrive and excel in."
Less than a week later, he spoke on a stream about this idea, claiming that his idea (which he has yet to reveal) will single-handedly convince those skeptical of his vision to trust him.
"There's one feature I have in mind, where this feature alone, when I announce it on Twitter, that alone is going to revolutionize streaming," he said. "It doesn't matter whether you hate me, love me, are neutral with me, don't know me, that motherf–ker is going to blow up."
"I cannot wait to announce it. That single part, anyone who has any doubts, that is going to be like a start of trust, so I'm excited for that," he continued.
What is "that single part"? Well, it has yet to be seen — but whatever it is, Trainwreck has faith that it'll convince everyone to put faith in his future platform.
Trainwreck leaks 95/5 revenue split on new streaming platform
On November 28 (2022), Niknam revealed that a full announcement was on the way soon, but shared one very key detail with his fans ahead of the official reveal: the planned revenue split.
According to Trainwreck, his upcoming streaming site will offer the best partner revenue split out of any platform with the site only taking a mere 5% cut.
This is a major contrast to Twitch, as the Amazon-owned site denied a 70/30 split and instead takes a whopping 50% from streamers, leaving them with a lot less in their pockets.
In response to users joking about how Train's site might require streamers have unrealistic stats in order to get partnered, Niknam revealed more details to give users more insight into his vision.
"Anyone with a sub button gets this split, and it'll be the same requirements to get partnered as Twitch," he explained. "But better and easier for those who grind but are rejected by Twitch just because they don't fit the political narrative or agenda."
Train has been very critical about alleged political agendas affecting Twitch in the past, accusing staff of letting their own personal views dictate decision-making and the direction of the platform.
When is Trainwreck's streaming platform launching?
Though he only just announced his plans to create a new platform, the creator is convinced that he should have this new streaming site up and running before the end of the year.
"I think it's going to be middle of November, latest early December," he said during a stream. "Probably mid-November or late November though."
He promised more details to his viewers "soon," though at this time, we have little other information on its creation.
Hopefully, we won't have long to wait to see this new platform in action as the streamer previously suggested that it'll be ready to go by early December at the latest. Whether or not it ends up dominating Twitch, however, remains to be seen.