How much is Trainwreckstv's net worth? Trainwreck is one of the richest streamers online who earn his revenue from several avenues.
Some of the biggest and best casino streamers prefer to keep a low profile during off hours and so keep their identity hidden. Like Roshtein and ClassyBeef, for example, we have no idea who they really are.
Trainwreckstv, however, is not like them. At all. In fact, he is very upfront about who he is, sharing a whole lot of personal details whenever the chance pops up. In fact, he's so public and famous that he's even got a detailed Wikipedia page written about him!
One of the biggest Stake streamers around these days is a guy called Trainwreckstv. If you're a gamer, you might already know him from his original incarnation, streaming himself playing World of Warcraft, Call of Duty, and Halo back in the day.
But more recently, he's made the move to a more adult gaming style, going pretty full force with crypto casino betting. While this has drawn some criticism – mainly that the audience he has built his reputation with is predominantly minors – many have loved watching him make the move.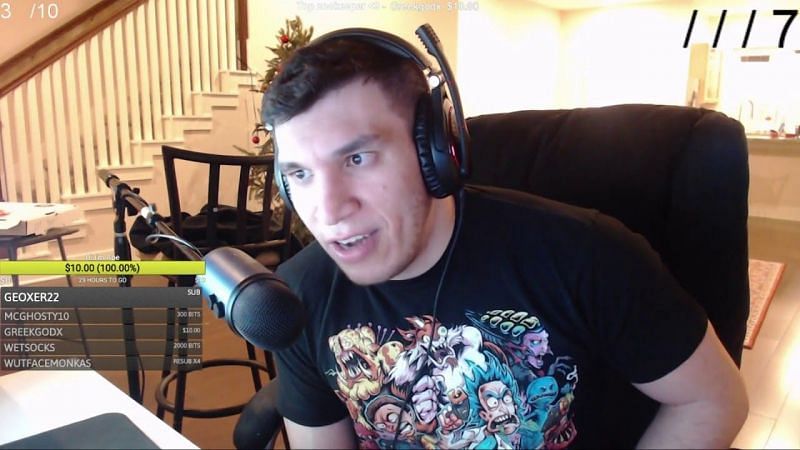 Who is Trainwreck?
Tyler Faraz "Trainwreckstv" Niknam is an Iranian-origin American streamer. He currently resides in Vancouver, Canada, although it is unknown whether his residence is temporary or permanent.
He is 31 years old and was born on December 20, 1990, in Austin, Texas, United States, however, other online sites claim he was born in Scottsdale, Arizona.
He graduated with a BA in analytic philosophy from Arizona State University in 2014. Other personal tidbits he freely shares include his height (6'1 / 185.42cm), body weight (~200 lbs / 90.7 kg), and favorite food (sushi).
The 31-year-old started his Twitch channel in 2014 and gained a lot of popularity from his Among Us streams, during which he collaborated and played with a myriad of other popular Twitch streamers.
Trainwreckstv has been served 2 suspensions on Twitch due to sexist rants that he had enacted on stream. He has lately been under heavy fire due to inadvertently promoting gambling while streaming his own gambling content. He is currently the #1 most watched Slots channel as well as the #5 most watched English channel all over Twitch.
Trainwreckstv has a contract of exclusivity with Twitch, as he stated on a stream a while back. He was offered the chance to dual-stream on another platform but was unable to take the deal due to his contract with Twitch. He uploads VOD highlights and clips onto his YouTube channel and posts regularly to his Twitter account.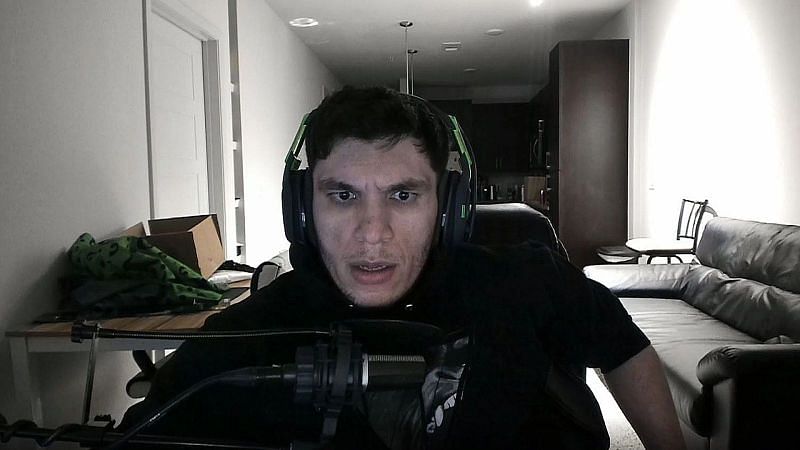 How much is Trainwreckstv's total net worth?
Trainwreckstv is one of the richest streamers online. SportsKeeda reports that he is worth $1 million to $2 million. Stake Fans also reports that Trainwrecks has a net worth that is now estimated to be around the $17 million mark.
Currently, he earns money from sponsorships, Twitch subscribers and donations, YouTube revenue, and his podcast "Scuffed Podcast." Trainwreckstv has recently been sponsored by many gambling sites. Other than that, he has been sponsored by other big names, such as Respawn Entertainment for Apex Legends, CashApp, Square, and GFuel.
He also makes most of his money from gambling. As of late, he has been heavily promoting gambling websites, which are bound to pay large amounts of money.
Trainwreckstv in a live stream admitted that his deal with Stake.com is actually yielding him much more than $1 million.
He is infamously known for going on several misogynistic rants while streaming. He also won an Among Us tournament that was held in October 2020, winning $5k prize money and as a result, the American streamer has been named a top Among Us player by Digital Trends. He is also sponsored by CashApp and GFuel.
Trainwreckstv Profile Summary
| | |
| --- | --- |
| Real Name | Tyler Faraz "Trainwreckstv" Niknam |
| DOB | December 20, 1990 |
| Height | 5 feet 11 inches |
| Weight | Unknown |
| Address | Vancouver, Canada |
| Marital Status/Partner | Kayla a.k.a felissetv |
| Source of Wealth | Online content creation, sponsorships, donations, merchandise |
| Net Worth | $1 million to $2 million |
Trainwreckstv riches
Admittedly, Trainwreckstv has made a lot of money as a streamer. And as he mentions himself, he's also made money investing in cryptocurrency amongst other things.
But he gambles a lot and doesn't always win. So while, for example, he hit a $22.5 million win once in Might of Ra, he spends a lot of money betting big and is sometimes just covering his losses.
Trainwreckstv recently revealed on his Twitter account that he lost $2 million while gambling off-stream. Prior to that, he had won a $400k jackpot on a gambling site while streaming, and yet he was still $100k in the loss.
In fact, part of his big appeal is his open manner of speech in which he talks practically of how much he's up and how much he's down, how it happened, and what he plans on doing to fix it.
How much does Trainwreckstv earn?
Twitch is one of Trainwreckstv's biggest income generation avenues. He averages around 12.5k subscribers to 15k subscribers a month and if we assume these are all the lowest tier subscribers that pay $5 a month, then Train would hypothetically be making around $31.2k to $37.5k a month. This would result in $374.4k to $450k per annum.
The actual number would be much higher, owing to subscribers that pay a larger amount, as well as the numerous donations he receives every stream. There is also the possibility that Train earns a higher amount per subscriber if he has renegotiated the terms of his contract with Twitch.
He makes significantly less from his YouTube channel, at about $670 to $840 a month, and $8k to $10k a year, which is very insignificant compared to his earnings on other platforms. He also has sold merchandise in the past.
Trainwreckstv is estimated to make around $385k to $460k per annum, from his YouTube and Twitch channels. He also generates a significant amount of revenue from sponsorships, as well as sponsor deals he receives for his podcast named "Scuffed Podcast." Many viewers on Twitch also donate to his stream.