One True King (OTK) co-founder Mizkif has been placed on leave from the organization amid a third-party investigation into involvement with sexual harassment drama involving fellow Twitch streamers Slick and Adrianna Lee, as well as racist and homophobic remarks surfacing from leaked DMs.
While attempting to rally public support from his followers to get Twitch to ban gambling content from its platform, popular streamer Mizkif found himself in some hot water.
He and Trainwreckstv, another streamer who's built his following on a variety of gambling content, started arguing online when Trainswreck accused Mizkif of covering up sexual assault allegations for his friend CrazySlick.
As a result, there's now an internal investigation at OTK (i.e., One True King), the creator group that Mizkif helped to co-found. Was he kicked out of OTK? Here's what we know about his future as a creator.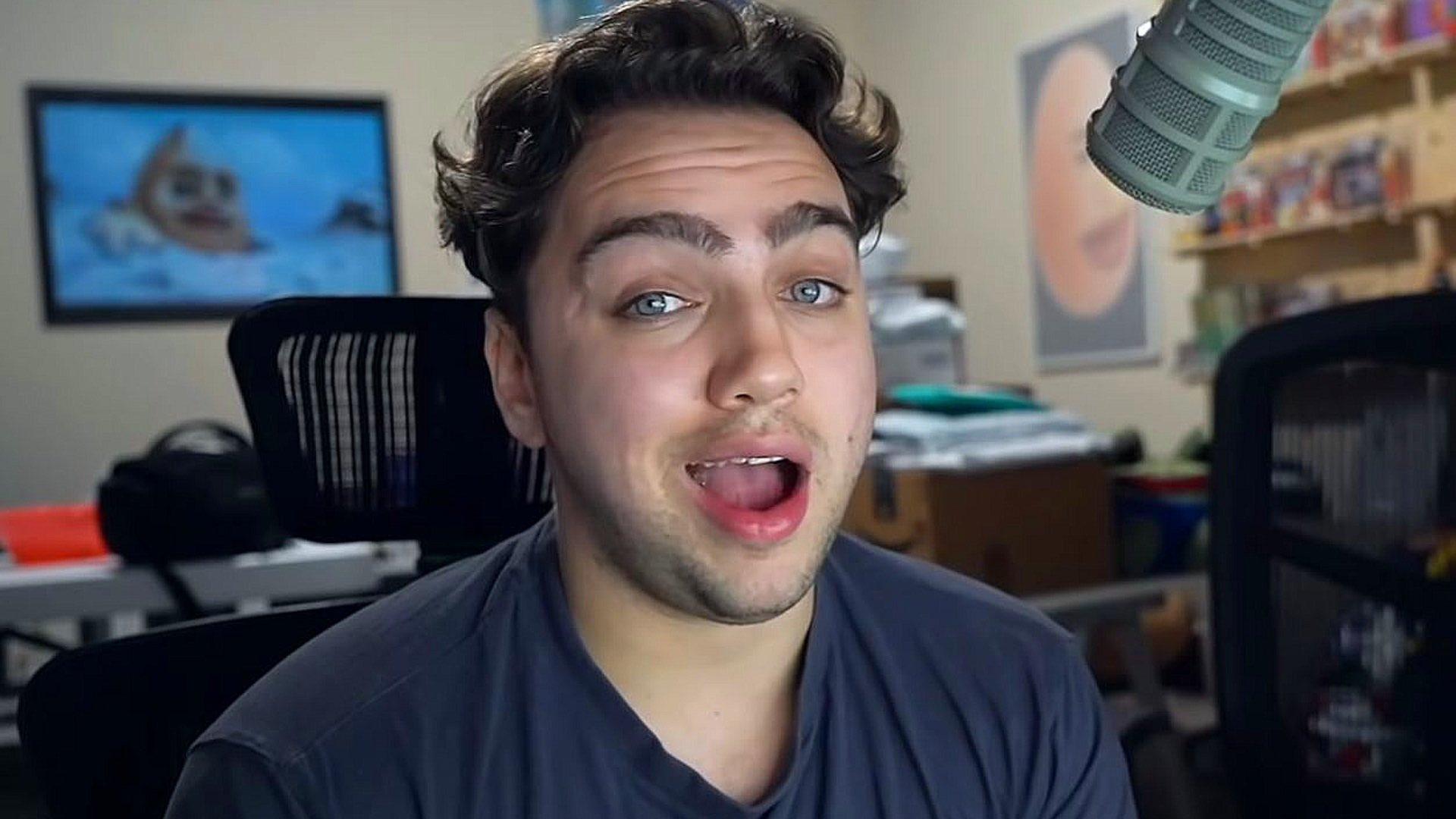 Mizkif has been put on leave from OTK while a third party investigates the allegations.
Following the many allegations against Mizkif and CrazySlick, OTK made the decision to put Mizkif "on leave" while it has a third party investigate the allegations against him.
"Due to the seriousness of what has been brought forward, we have begun the process of contracting third-party legal organization to investigate the issue in detail," the organization wrote in a statement. "OTK strongly condemns sexual harassment, assault, and bigotry of all forms.
While this doesn't necessarily mean that Mizkif has been kicked out of the gaming group yet, it does suggest that his alleged involvement in the allegations against CrazySlick are being taken seriously — as are some screenshots of texts in which Mizkif appeared to use harmful language — and further disciplinary action may be taken in the future.
Following this, Mizkif released a statement online in a TwitLonger apologizing for his behavior both regarding the assault allegations and the homophobic and racist language.
"Sexual harassment, regardless of degree, can never be considered 'small,' and while my intention was to clarify a misleading chat message, I chose my words poorly and my response came off as downplaying what should never be downplayed," he wrote.
Regarding his harmful language, Mizkif had this to say:
"I've been open about my past many times on stream and will address it again here: I was a dumb, edgy guy who said a lot of stupid things to my friends to try and come off as funny and cool. I can't change what I've said, but I can change who I am and how I conduct myself. I'm proud of how much I've grown these past 4 years, but I know that there is always room to improve."
Multiple other women have come forward with allegations against CrazySlick.
Since Trainwreck shared that Mizkif had supposedly helped CrazySlick manage the allegations against him, other creators and people online have come forward with their own instances of CrazySlick reportedly making them uncomfortable or making untoward advances on them.
Adrianah Lee, the streamer who was originally outed as a victim of Slick's alleged advances, started a thread on Twitter where others could also share their experiences with him, and the thread unveiled a noticeable pattern.
Though Mizkif was previously living with Slick, Mizkif said the latter was told to leave their shared living space.
As Mizkif wrote in his TwitLonger: "After hearing from Adrianah and the numerous other women who have shared their experiences with [CrazySlick], it's clear that he is not the person he made himself out to be. Slick has been told to vacate our house as soon as possible. I appreciate and support those who were brave enough to come forward with their stories about his behavior."
It's unclear what will happen with CrazySlick's Twitch channel or his standing in the OTK group at this time.
If you need support, call the National Sexual Assault Hotline at 1-800-656-4673 or visit RAINN.org to chat online one-on-one with a support specialist at any time.