49ers Quarterback Trey Lance needs surgery to repair his Season-Ending injury.
It seems there can't be an NFL season without trauma.
From Dallas Cowboys quarterback Dak Prescott fracturing his thumb in the first week to Cincinnati Bengals tight end Drew Sample suffering a knee injury, will football fans ever see a healthy roster? It sure doesn't seem like it.
As expected, there were many injuries reported during the second week of the 2022 season, but none were as severe as that of San Francisco 49ers QB Trey Lance. During the first quarter of Sunday's game against the Seattle Seahawks, the star quarterback hit the ground hard and was eventually carted off the field. So, what happened to Trey Lance? Here's what we know.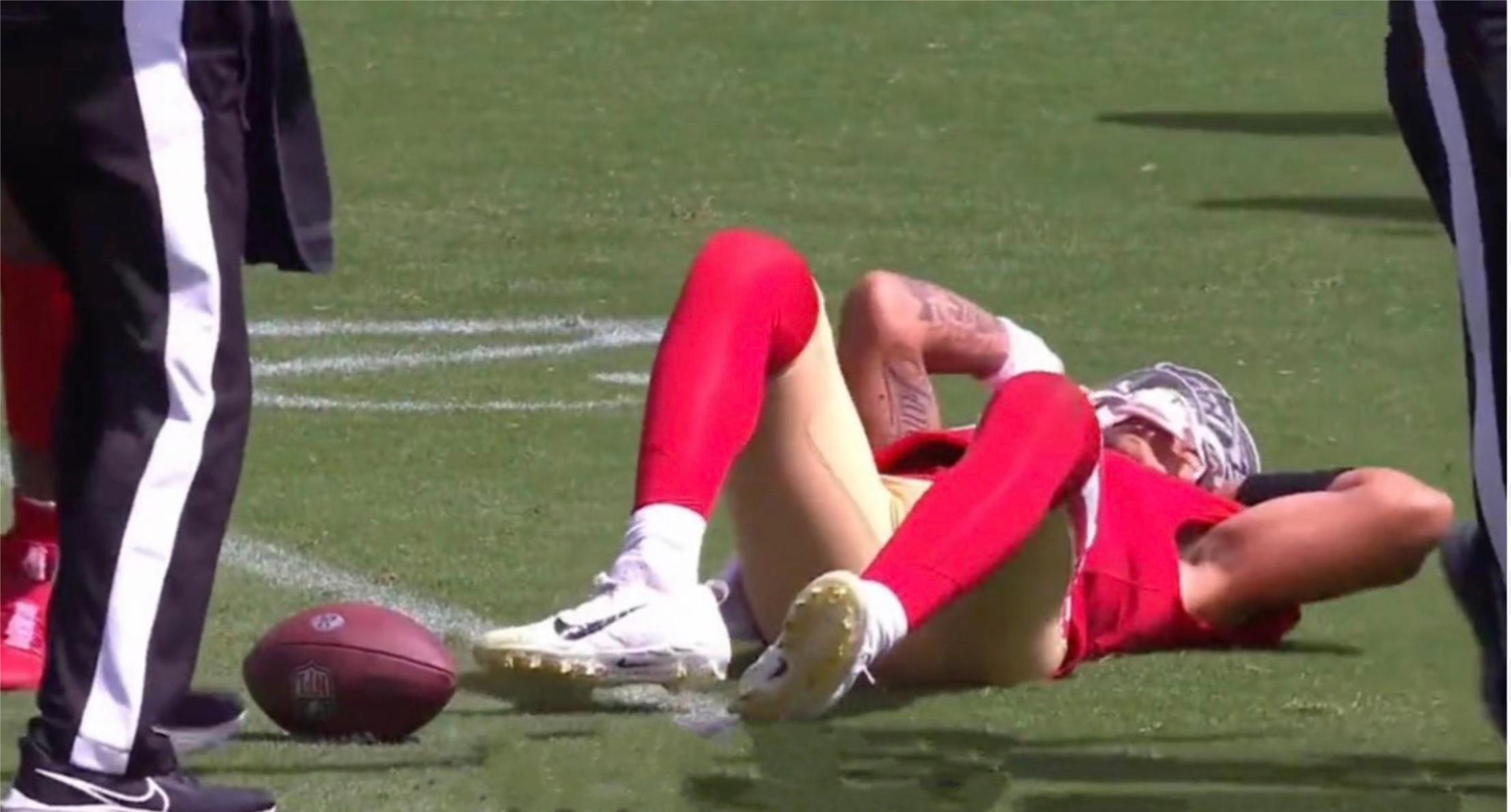 What happened to Trey Lance?
Late in the first quarter, 49ers starting quarterback Trey Lance ran the ball up the middle before crashing into a Seahawks linebacker. The 22-year-old Minnesota native fell awkwardly and his right ankle appeared to fold underneath him.
Trey initially tried to get up, but he quickly laid back down and seemed to be in immense pain. After several minutes, he has carted off the field with an air cast on his right leg and the 49ers quickly ruled Trey out for the rest of the game.
Following the team's 27-7 win against the Seahawks, 49ers head coach Kyle Shanahan confirmed Trey suffered a broken right ankle and would undergo season-ending surgery on Monday, Sept. 19, 2022.
"It's tough. You feel for someone so bad. It's a sad moment, but you don't have time to sit there and think about it," he explained. "You've got to get right back to the game. I thought the guys did a real good job of that. We were happy about the win, but it was a little somber once you get in the locker room and you see him."
Trey's teammates also sent well wishes and shared their support after the game.
"It's just very unfortunate what happened to him," offensive lineman Aaron Banks said in the locker room. But, you know it's football, things happen, and the team has to bounce back." Mike McGlinchey noted that it's a "heartbreaking situation," adding that he and the rest of the team we're praying for Trey to have a "speedy recovery."