Let us be glad! The 'Wicked' movie has its leads. Who is in the 'Wicked' movie cast? Here's everything you need to know.
Fellow Ozians, the time has finally come for the Wicked movie cast reveal! Although it was previously announced that Tony winner Cynthia Erivo and Grammy winner Ariana Grande would play the roles of Elphaba and Glinda, respectively, there are still a few more key characters to learn about.
Here's everything you need to know about the Wicked movie cast, including rumors about the rest of the characters!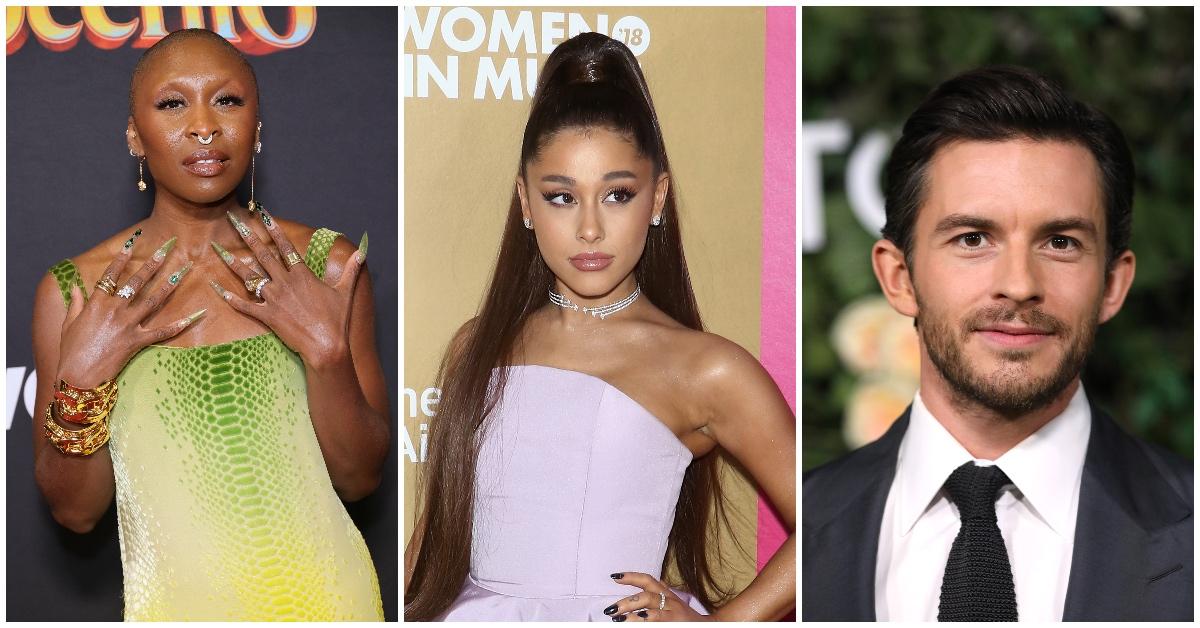 Who is in the 'Wicked' movie cast?
In November 2021, leading cast members Cynthia Erivo and Ariana Grande were announced as Elphaba and Glinda. Elphaba is the titular "Wicked Witch of the West," and Glinda is "Glinda the Good Witch of the North," per Variety. The original musical is an adaptation of the 1995 novel by Gregory Maguire and the original Wizard of Oz film and book series.
The story follows the tale of Elphaba and Glinda as they forge an unlikely friendship that affects the trajectory of their lives forever.
The musical, which first premiered on Broadway in 2003, starred Idina Menzel and Kristin Chenoweth. Wicked was nominated for 10 Tony Awards in 2004 and won three. Now, the staged version will be two films directed by Jon M. Chu, with Part 1 premiering on Christmas in 2024 and Part 2 in 2025.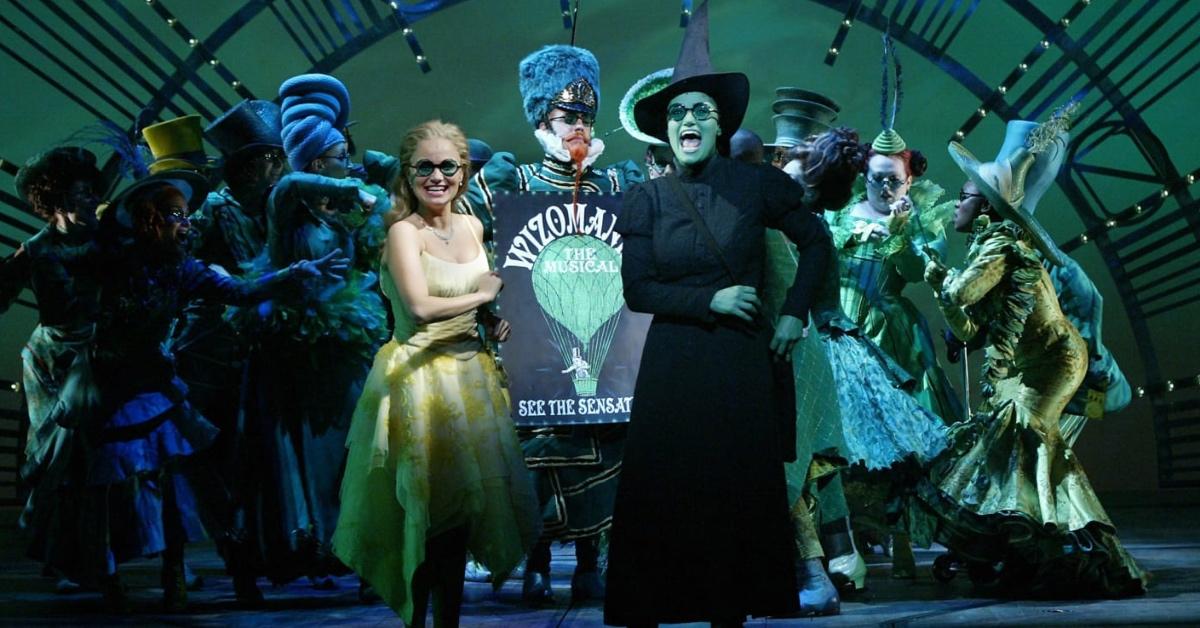 On Sept. 21, 2022, it was rumored that Bridgerton star Jonathan Bailey would play the male lead Fiyero in the film adaptation. Fans were overjoyed at the news, especially after his well-received second season on the hit Netflix show.
Director Jon M. Chu confirmed the news on Twitter, saying, "He's perfect, they're perfect. They'd be perfect together. Born to be forever … I am too excited to pretend this hasn't been happening. We have a Fiyero!!!!"
TikTok has been flooded with rumored 'Wicked' cast members.
In addition to the three main cast members of Elphaba, Glinda, and Fiyero, there are several important characters that have not been cast yet. The characters of Nessarose, who is Elphaba's younger sister in a wheelchair; Boq, a schoolmate desperate for Glinda's attention; Madame Morrible, the headmistress of Shiz University; Doctor Dillamond, a professor; and the Wizard of Oz himself are all vital castings who haven't been announced.
Click here if the TikTok video is not playing.
There have been significant rumors that former SpongeBob the Musical actor Ethan Slater will play Boq in the Wicked movie. Previously, names like Daniel Radcliffe and Ben Platt were rumored to be up for the role. Additionally, TikTok users allege that the role of Madame Morrible could be played by Broadway veteran Bernadette Peters, original cast member Carole Shelley, or even Ted Lasso star Heather Waddingham.
Other TikTok users allege that Broadway veteran Andre De Shields, best known for originating the role of Hermes in Hadestown, is the Wizard of Oz.
Finally, Playbill confirms that the Wicked film held an open casting call for the role of Nessa, seeking actresses who are wheelchair users. It's likely that whoever is cast as Nessa in the film will be an "unknown" actress or a stage actress, but a recent TikTok suggested that young actress Kiera Allen of Hulu's Run had been cast in the role.
Click here if the TikTok video is not playing.
Fans are so excited they can barely contain their elation at all the wickedly wonderful casting news to come!