Famous Twitch streamer Amouranth confirms she's "free" and "calm" in a new Twitch stream following shocking revelations about her marriage.
Twitch streamer Kaitlyn "Amouranth" Siragusa is best known for her ASMR and hot tub streams. While she's long claimed to be single, during a particularly heartbreaking livestream, Amouranth revealed that she's actually been married for some time now, and alleges that her husband has been abusing her and controlling the content she puts out. Who is her husband? Here's what we know.
Amouranth alleges her husband is abusive during a livestream.
During a stream over the weekend, Amouranth shares with her audience that she has secretly been married. Though she never reveals her husband's name, she conducts a phone call with him during the stream, in which he repeatedly yells and swears at her, leaving her close to tears. While on the phone, Amouranth claims he threatened to kill her dogs if she didn't do a 24-hour livestream.
"Nope, did not say that. Now you're just being a f–king liar," he says to her, causing her to tear up.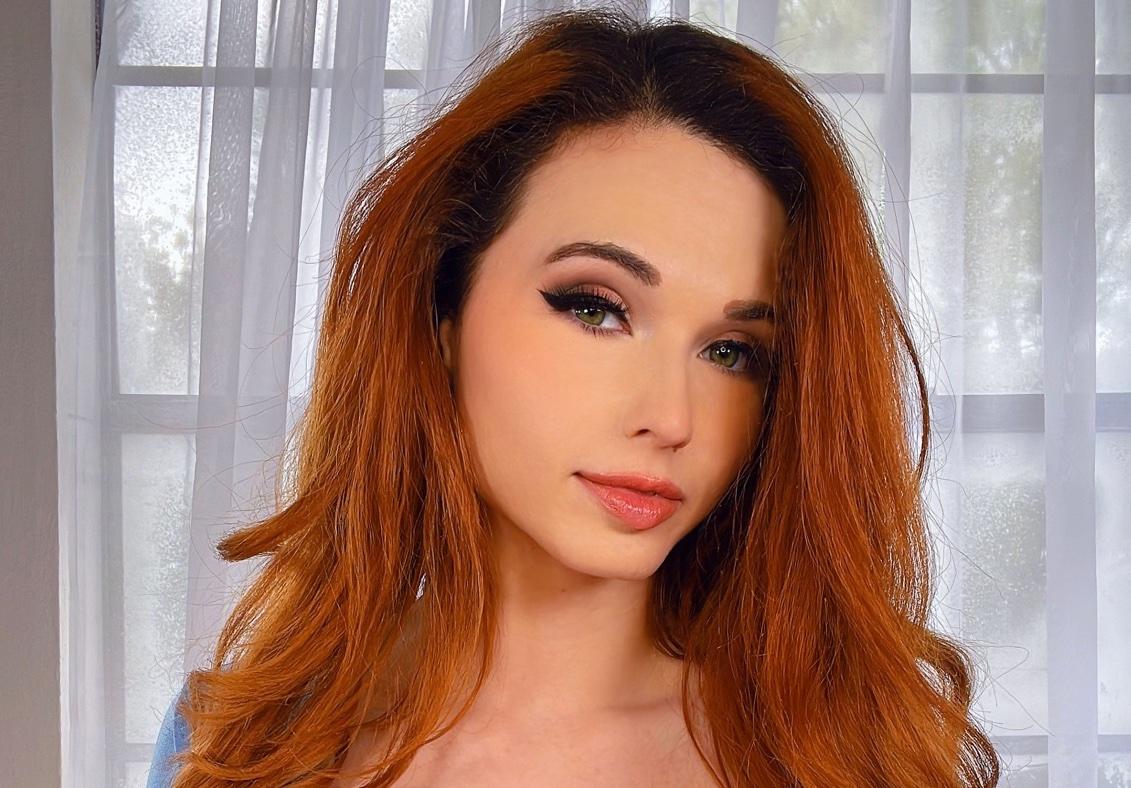 "I'm trying to tell you what I heard from you," she cries.
Amouranth alleges that she kept their marriage a secret to maintain her online image (at his insistence) because it would "ruin the business model." She also says he has previously sought therapy for his behavior, and the therapist allegedly deemed his behavior "psychological abuse."
"I'm basically living in a fancy prison," she says.
Users on Reddit have also shared clips where she showcases the physical damage done to her home, with broken doors and dented walls.
In further allegations of abuse, Amouranth's husband has allegedly repeatedly threatened to spend much of their money, investing it into crypto and leaving her with "only $1 million." While this may seem like a lot of money, Amouranth reportedly makes as much as $1.7 million a month with her income streams varying from Twitch and her OnlyFans.
She also shared screenshots of text messages where he threatened to blow hundreds of thousands of dollars if she didn't call him immediately.
After remaining silent online for a couple of days following her heartbreaking stream, Amouranth returned to her platform to confirm to her viewers that she's OK. She said she's "seeking legal and emotional counsel," and that her husband is also seeking counseling, having seen the effect of his actions on the livestream.
Amouranth also confirmed that she has access to her social channels and financial accounts again and that she is safe.
"I'm positive about the future, I'm happy that I'm free. I'm glad the dogs are OK," she told viewers.
Is Amouranth married to Nick Lee?
While the streamer never revealed her husband's identity on the stream, it was previously rumored that she's married to bodybuilder Nick Lee. Images of their marriage certificate previously leaked online, though at the time Amouranth denied being married — like to further uphold the image that her husband was insisting she portray online.
At this time, we cannot confirm for certain whether or not Nick Lee is her actual husband's name or if this is just a rumor, though there are currently no other suggestions as to who Amouranth is married to.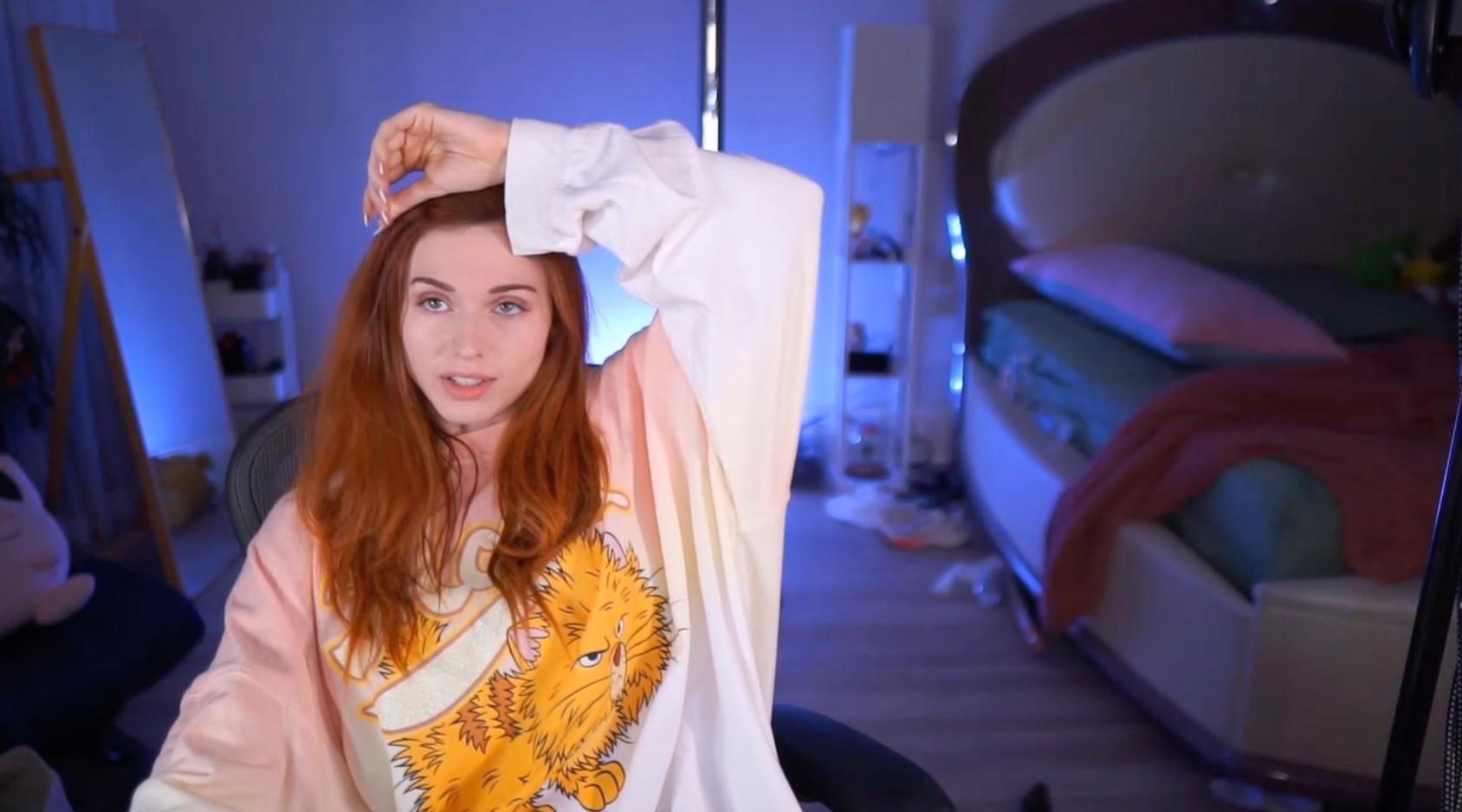 Is Amouranth OK? She did another livestream to address her current situation.
Following a Twitch stream in which she unveiled the verbal, emotional, and financial abuse her husband has been putting her through behind the scenes of her online content, she returned after days of silence to confirm to her viewers that she is OK.
"As of today I have access to all of my accounts and finances again," she said during the stream. "He's not here. He's getting help. And I'm seeking legal and emotional counsel."
She continued, saying that gaining access to her accounts and dealing with the multiple welfare checks that were called in for her was part of the reason she had remained offline for so long following the stream. Amouranth's team confirmed on Oct. 17 that she was OK, though it wasn't until the next day that she made a public appearance to her followers in a Twitch stream.
"So that was actually the first time that he's ever heard himself on a recording, because, as I told you guys before, previously, when I recorded him, he would just like refuse to listen to recordings," she said. "And I think that when he heard himself on that call it really sunk in how much of an a–hole he is."
Amouranth continued, saying that she finally feels "free" and "calm."
"I actually feel like I can have friends again," she said. "And I don't have to wear cleavage every day. I can wear clothes."
Amouranth says she'll be doing more content with her pets in the future.
Going forward, it seems that much of Amouranth's content will be changing, though she admitted that she's not quite sure what her streaming schedule will look like.
"I don't know what I'm going to do next. Hopefully, a lot more animal streams," she said. "It's gonna take time to process. I don't know when or if I'll be back to a full-time schedule. At least for now, I think I'm going to take it easy."
On Oct. 18, she was already sharing streams of her animals, taking her followers with her to her horse stable, and showing off her pets.
Given her comments about wearing more clothes during her streams, it seems much of her explicit and spicy content was done at the insistence of her husband, and you may see much less of that going forward.
If you or someone you know is experiencing domestic violence, call the National Domestic Violence Hotline at 1-800-799-7233.