It's over for real this time: Adept and xQc break up and unfollow each other.
What started as two Twitch streamers claiming to be "roommates" has since morphed into xQc and Adept getting into an on-again, off-again relationship. Though many believed the pair were finally back together again, it seems as though they may have gone through yet another breakup.
But why did Adept and xQc split? Here's what we know.
xQc confessed on stream that he and Adept broke up again, citing family tension.
Back in August 2022, xQc (or Felix Lengyel) joked on a Rust stream with some friends that he and Sammy split over a petty fight. When Mendo, a member of Team Liquid, joked that he was no longer in a relationship because "I shot her in Rust," Felix quipped back with "That's OK, mine did the same thing. But because I punched her in RP."
Then, on Sept. 15, 2022, fans noticed the pair had unfollowed each other online — the telltale sign of a breakup. Later that day on a Twitch stream, he told his fans that he and Adept (or Sammy) did, indeed, split once again.
"I love my brother, I love my family, but he and his girlfriend, and me and Sammy we just couldn't be all at once in one place, we couldn't, it's just not possible," said xQc, whose real name is Felix Lengyel. "There was friction when I was at my brother's house and there was friction when we all got here, it was just very odd."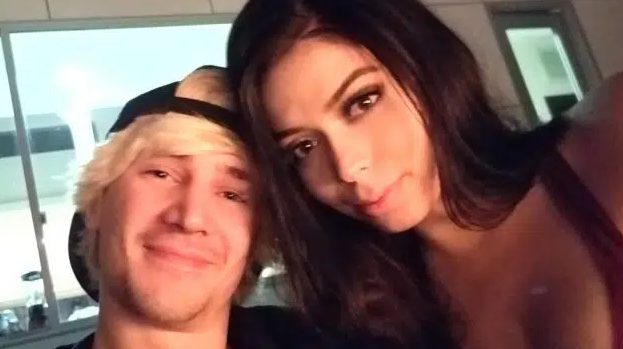 Though efforts were made to make things work, xQc's brother moving in with him ultimately put the streamer in a difficult place, where he felt he had to choose between his family and his relationship.
"I felt like I had to make a choice. I was cornered into choosing between family and Sammy, and unfortunately what happened is that I kind of just chose family … it was my fault, that's just what happened," he said.
Unfortunately, this isn't the first time the pair have split on bad terms.
Adept and xQc have broken up before.
For those who haven't been keeping up with the pair's romance, they've been on and off for a couple of years now, first introducing themselves as "roommates" to their followers. Fans had their suspicions about the pair's relationship, and thanks to a couple of slip-ups online, where they would act as though they were more than roommates, they finally confessed in early 2021 that they were dating.
At the time, the couple (who reportedly started dating in 2019) said they lied about being just roommates to keep a sense of privacy in their relationship.
The pair first split in August 2021, and have gotten back together and broken up again since.
When they first broke up, Felix admitted during a stream that it was partially due to a fight they had. He addressed it later on Twitter, asking fans not to harass her online.
"I always tell you guys how I feel and what's happening, it's important to get stuff off my chest so I can focus," he wrote in August 2021. "Me and Sammy are apart. Please make an effort not to speculate and prod for answers. Most importantly, do not harass @adeptthebest, she will always have my respect."
Rumors suggested that they were back together by December 2021.
What about now? It's always possible their feelings could change, but considering this time the pair unfollowed each other on everything, it seems that their relationship may really be over for good this time.