YouTube Minecraft streamer Clay Dream caused a massive stir on the internet with his face reveal video. Fans weigh in on Dream's face reveal: "Dude Looks Normal".
So it happened. After years of streaming behind a disguise, content creator Dream, who is known primarily for his Minecraft videos, has finally revealed his face to the world. He made the announcement in a YouTube video shared on Oct. 2, and his fans are shooketh.
Fans of the streamer and the entire gaming community were shocked by the reveal and now some are curious to know the reason why the mystery YouTube streamer revealed his face. Read on for the reason Dream finally went undisguised.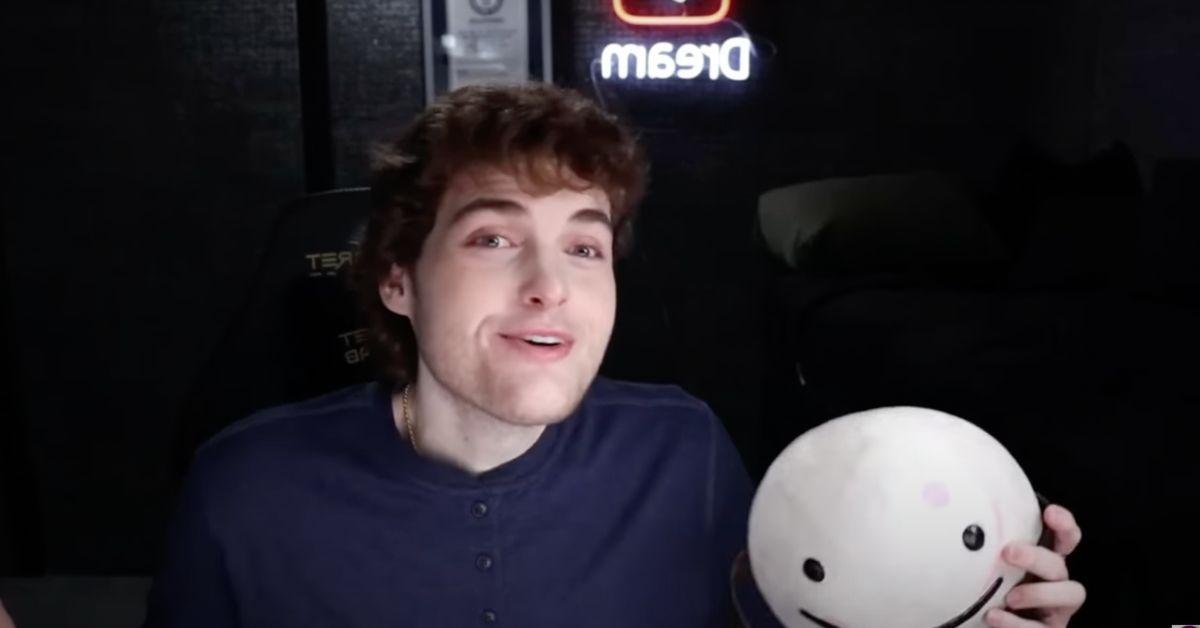 Why did Dream reveal his face?
On Sunday night (2nd October 2022), after a masterful hype campaign, Dream finally removed the mask to reveal his face in a video posted to YouTube, which has since accumulated more than 28 million views.
"Hi my name is Clay, also known as Dream online," he says in the video, for the first time ever without the protection of his iconic smiley-face mask.
On why he showed his face, Dream explained that it was time to pull back the veil as he was finally meeting fellow Minecraft content creator George "GeorgeNotFound" Davidson for the first time in real life. The 23-year-old says he has known him since he was 11 but had never shown him his real face.
He thought it would be the perfect time to show his fans as well. "My goal was to just start doing things, meet creators, and say hi to my friends finally," Dream said of his decision to film sans a guise.
In 2021, Dream explained to Padilla that wearing a mask limits his content since he can't "express [himself] fully." Dream said that he couldn't go and meet people or make TikToks. Dream added that revealing his face wouldn't change his content but would instead "be a new chapter."
So, what do his fans think of his face? Keep scrolling to find out.
Fans react to Dream's epic face reveal.
In the comment section of his face reveal video, fans offered up their thoughts. "He's so handsome," opined one user. Others noted that he resembled YouTuber Shane Dawson. Meanwhile, others weren't sure what to think. "Dude looks normal. That's the only thing I can say," reads one comment.
On Twitter, #dreamfacereveal also started to trend as folks continued to comment on his big reveal. "Why are all Minecrafters tall, handsome white guys?" wrote fellow YouTuber @LudwigAhgren.
But not everyone had something nice to say. One user suggested that fans of Dream were only pretending to be impressed with his appearance, as they thought he would be better looking.
However, he did get some major love from pro boxer Jake Paul. "Damn Dream is hella dreamy," he wrote on Twitter followed by a heart-eyed emoji.
Prior to uploading his video to YouTube, Dream also FaceTimed a few creators he was close with to give them the first look at his face. It's safe to say they were excited by Dream's reveal — you can watch their reactions below.
Will Dream ever put his mask back on?
While Dream's face reveal received mixed reviews, he shared in his video that he planned to do more real-life content like this in the future. However, when it comes to Minecraft content, he said, "I don't plan on adding a face cam, to be honest."
Fair enough. Nice to see your face, Dream!