Who are the sexiest and most beautiful K-pop female idols (girls) in 2022? Check out this list of the top 10 hottest & beautiful female K-pop idols.
Nowadays people have a craze for Korean pop music just because of some outstanding and popular K-pop idols.
Factually, K-pop female idols are one of the significant reasons behind the extensive popularity of K-pop music.
Undoubtedly, female K-pop idols are not just musically skilled but also hold beautiful and bold personalities.
Top 10 Hottest & Beautiful Female K-pop Idols in 2022
The top 10 female K-pop idols shortlisted in this post are such a perfect example of it. Let's have a look at the list and you surely will see your favorite female K-pop idols.
10. Nayeon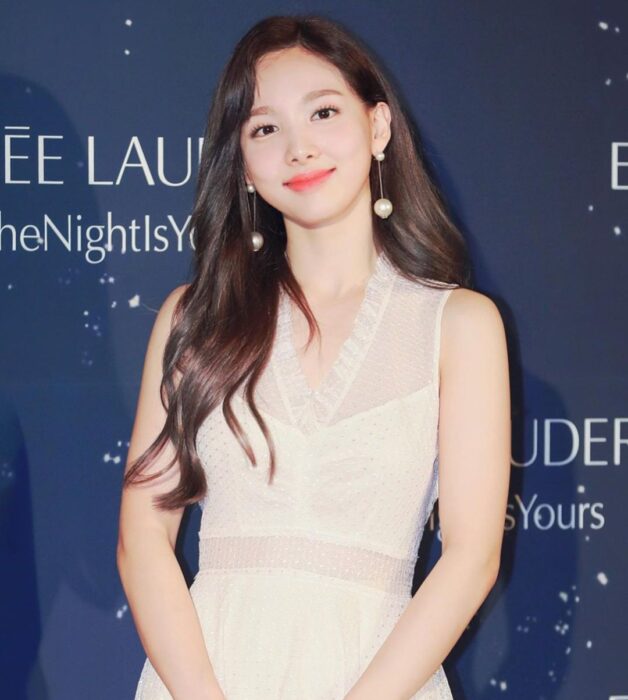 TWICE gang girl, the South Korean singer, performs for k-pop, J-pop collaborated with JYP, Warner Japan, and Republic. 25-year beautiful Nayeon keep interested in modeling since childhood and even participated in JYP as a child.
The SIXTEEN stars Nayeon ranked fifth and eighth in the survey respectively conducted for top K-pop singers in years. This Korean beauty showcased her work in the album, Twicetagram, Feel Special in 2019, and More&More in 2020. Currently, she is also remarked among the most beautiful K-pop idols females.
9. Kwon Eun-bi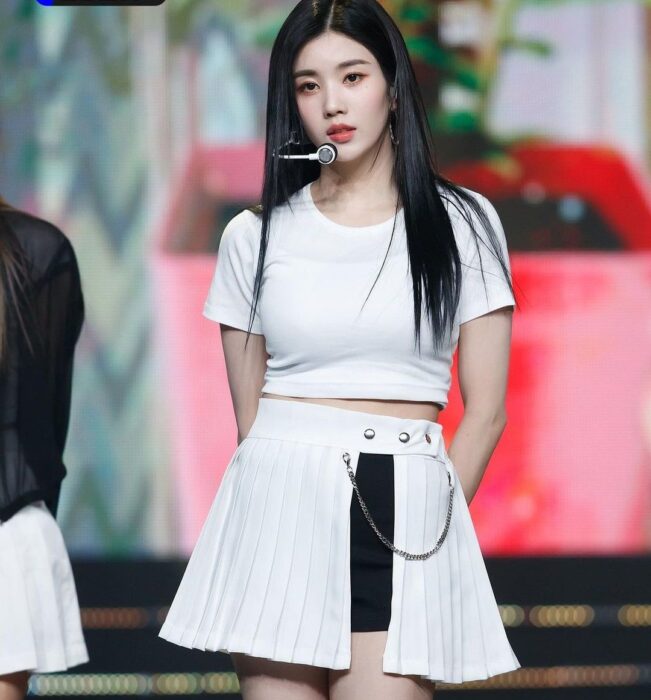 South Korea-born multi-tasker Kwon Eun-bi is an immense beauty who shares her nickname as Kazoo is in 7th position at IZ*ONE. Kwon Eun-bi shares her talent singer, composing, writing songs; her works include Spaceship, With*One, where she is a composer and wrote the song.
The artist loves dancing and choreography; hobbies include shopping, running. The Korean beauty endorses Pepsi in 2021. Recently she logged into an Instagram personal account of her own. Eun-bi is super electrifying to watch her perform k pop, hip hop.
8. Minatozaki Sana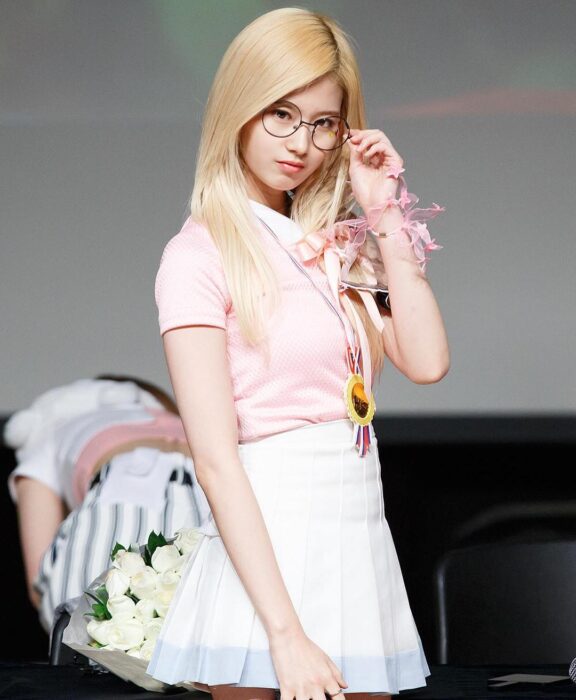 We can't ignore Sana Minatozaki while listing the top 10 hottest and most beautiful K-pop idols (girls) in 2022. Sana was born and raised in Japan, a Japanese singer based in South Korea, and she is one of the twice's the 3 Japanese members.
2015 May, became a participant in the JYP's newest survival show, SIXTEEN. She finished the survival in 6th place, hence befitting a member of the girl group of TWICE. The group officially debuted on twenty October 2015, with their first mini-album, "The Story Begins".
Moreover, Sana took the 17th position among the 1500 people in the gallop Korean annual music poll in 2018; however, it was the highest-ranked Japanese idol in polling history. Sana is one of the nominations for the 100 most beautiful faces of 2020.
7. Joy Park Soo-young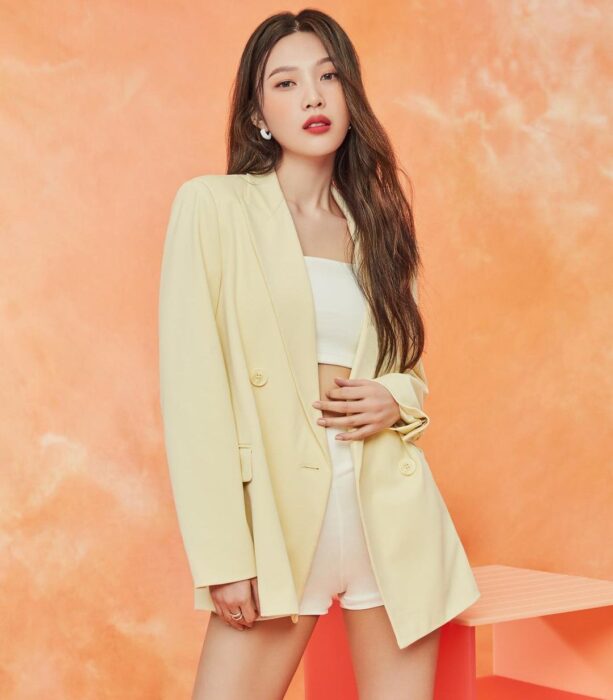 The red Velvet star Joy born in 1996 in South Korea, showcases her talent in acting and singing since 2014. Joy, the K-pop star who graduated in 2015 from art school, debuted in 2017 with the musical drama The Liar and His Lover. Before her introduction to Red Velvet in 2014, she took two years of training under a coach, Red Velvet single Happiness she debuts 2014.
K pop star; Joy in 2020 achieved Bonsang for her non-solo performance debut SM artist, gained popularity her beautiful voice. The girl gang, Red Velvet star, is expecting to give her first solo on 31 May 2021, namely Hello. Undoubtedly, she is also one of the hottest and most beautiful female K-pop idols in 2022.
6. Jennie
Jennie Kim is one of the most beautiful female K-pop idols of the current time. She had a keen interest in ballet dancing as a child but gave her audition to YG Entertainment in 2010. The K-pop star's singing talent came out at her performance to Rihanna's Take a Bow which gave a kick start to her singing career.
In 2012 YG Entertainment introduced her before the official public appearance which, grew curiosity among people as the Mystery girl. This Korean beauty is famous for its bold performance and classy looks on and off stage.
Blackpink gang girl's immense popularity gained her 1.75 million subscribers on 25 birthday in just 24 hours in 2021. Following her endorsements of 2021, the list brings in Chum Churum besides her being a fashion consultant for Vogue Korea.
5. Rosé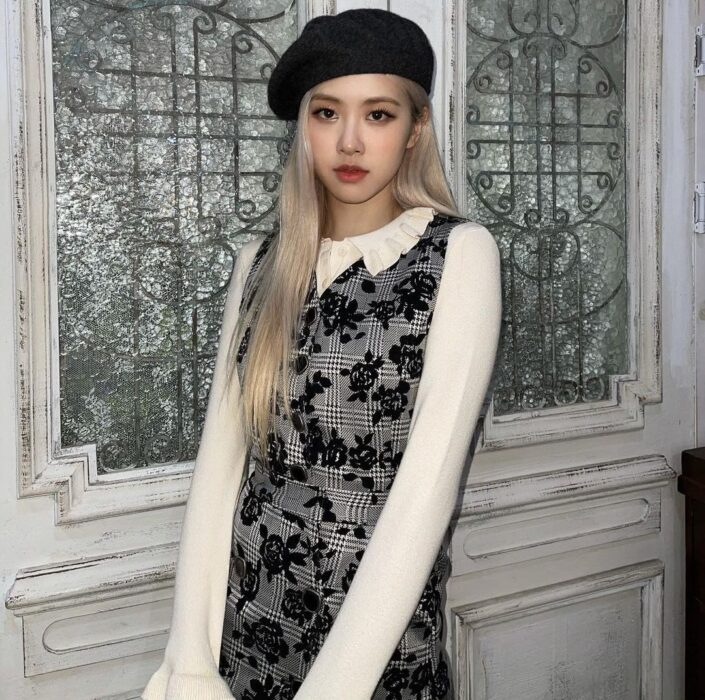 Rose is a K-pop singer with massive success from New Zealand is Rosé (Roseanne Park) born in 1997 based in South Korea. The Korean beauty shares her talent in the singing and dancing field, debuted in 2016 with Blackpink as a vocalist.
Rose worked together with Blackpink and YG family since she entered the industry; auditioning for YG Entertainment was a stepping stone to her career in 2012. She is a high note singer, a complete performer; she worked on her skills and was brushed for four years before joining Blackpink. In 2021 she performed her solo debut Single album R, bringing home the Guinness world record for being the most-watched k – pop performer on YouTube.
4. Kim Jisoo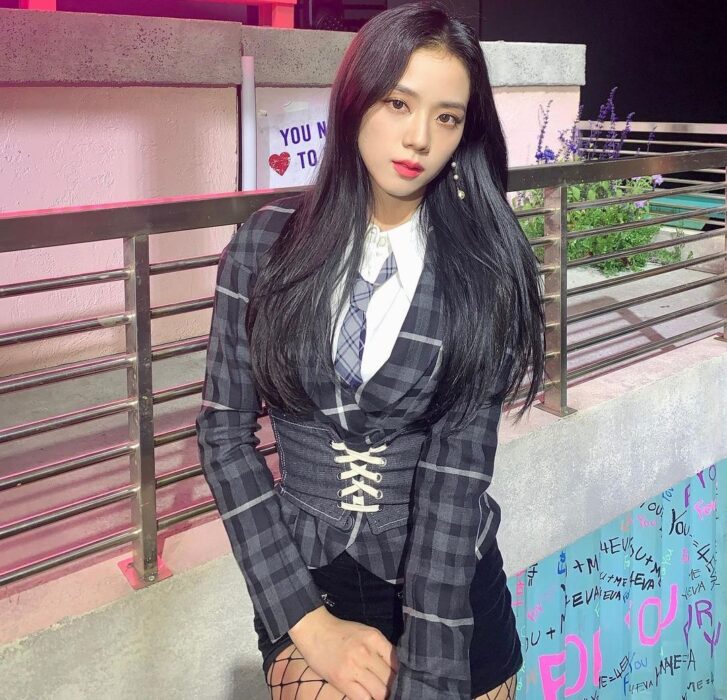 1996 born South Korean beauty showcased her talent in singing and acting, winning hearts being a Blackpink girl pleasure to watch. YG Entertainment is the first step of her career in 2011 for training purposes, followed by a cameo in 2015 and a debut in 2016 with a square one album. Currently, she is also noted among the most attractive and beautiful female K-pop idols.
The Korean star appeared in various advertisements such as LG Electronics, Nikon, Lee Min-ho after her cameo performance. Jisoo took steps towards acting in 2019 and is confirmed with her lead character with YG Entertainment's drama Snowdrop. The immense beauty Jisoo, when campaigned for the Dior summer collection 2021 along with others, gained huge success.
3. Irene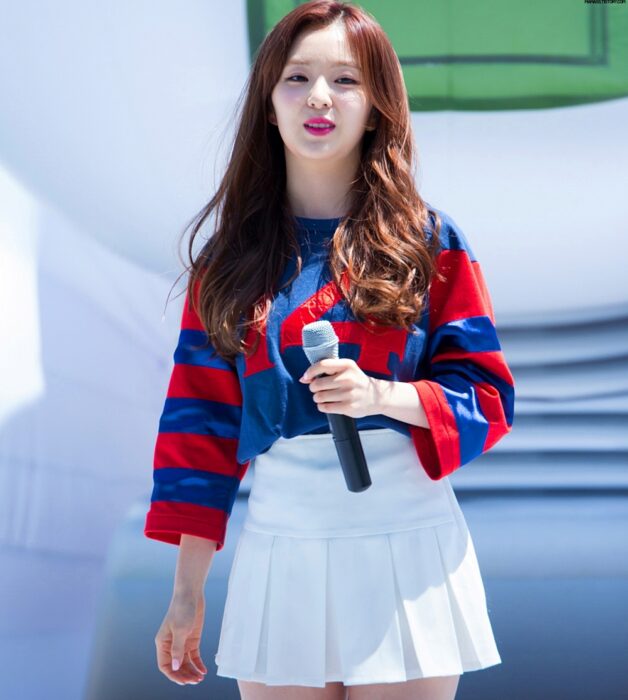 The leader of the South Korean girl group Red Velvet, Bae Joo-Hyun is popularly known as Irene is another hot and beautiful K-pop Idol in 2022. She was born on 29 March 1991. She is a famous South Korean singer, rapper, and actress. Since 2014, been a part of EPs and still albums by Red Velvet which gained popularity in K-pop in Korea and the world.
The Korean beauty endorses numerous products including, Maxwell house, EXO, in 2020 became brand ambassador to Parda besides Clinique. The K-pop star has shared an amount of 100 million to covid-19 survivers in South Korea.
2. Tzuyu
K- pop singer Tzuyu born in 1999 in Taiwan, is a singer and dancer based in South Korea, passion for dance took her performance to new levels in her career. Twice gang girl from Taiwan Tzuyu began her career at Twice in 2015. The story begins along with talent her beauty is a plus to her charm.
Along with 100 million views on her solo performance on YouTube gained immense popularity, leading her to nine positions in Idol of South Korea in 2017. Moreover, she achieved a high ranking in various K-pop surveys besides the military service in South Korea.
The Taiwanese beauty in 2015 went into huge controversy on to the flag incident during her show My Little Television, winded up on her video apology. She collaborated with Twice as a member after her schooling in 2019; the pure heart beauty.
1. Lisa
Lisa is the leading hottest and most beautiful K-pop idol in 2022. This 24-year old k pop star holds her roots in Thailand, where she belongs to a wealthy family. She changed her name to Lalisa from her birth name Pranpriya Manoban by the advice of a fortune teller for prosperity.
This beautiful K-pop star holds her skills in dancing and singing besides being a rapper in South Korea. At 13, she began her career through YG Entertainment after winning a competition as a dancer and performer. Now, she is a member of the South Korean girl group Blackpink.
Thai beauty grabs 7.01 million subscribers on her YouTube channel and 52.9 followers on Instagram. She holds an increased fashion sense besides her talent cheerful nature.