Jonah Hill has an impressive collection of tattoos on his body — What do they mean to him?
Fact: Actor Jonah Hill is that rare celebrity who has removed the fourth wall so to speak when it comes to what stardom is really like. The You People star talks openly about struggling with body image and anxiety, and how he's come full circle to embracing his own uniqueness.
Part of Jonah's body-acceptance journey seems to be getting meaningful tattoos. In fact, a lot of the Netflix star's torso is covered with body art. So, what has Jonah said about his ink? Here's what we know.
Jonah Hill's tattoos are 100 percent real in 'You People.'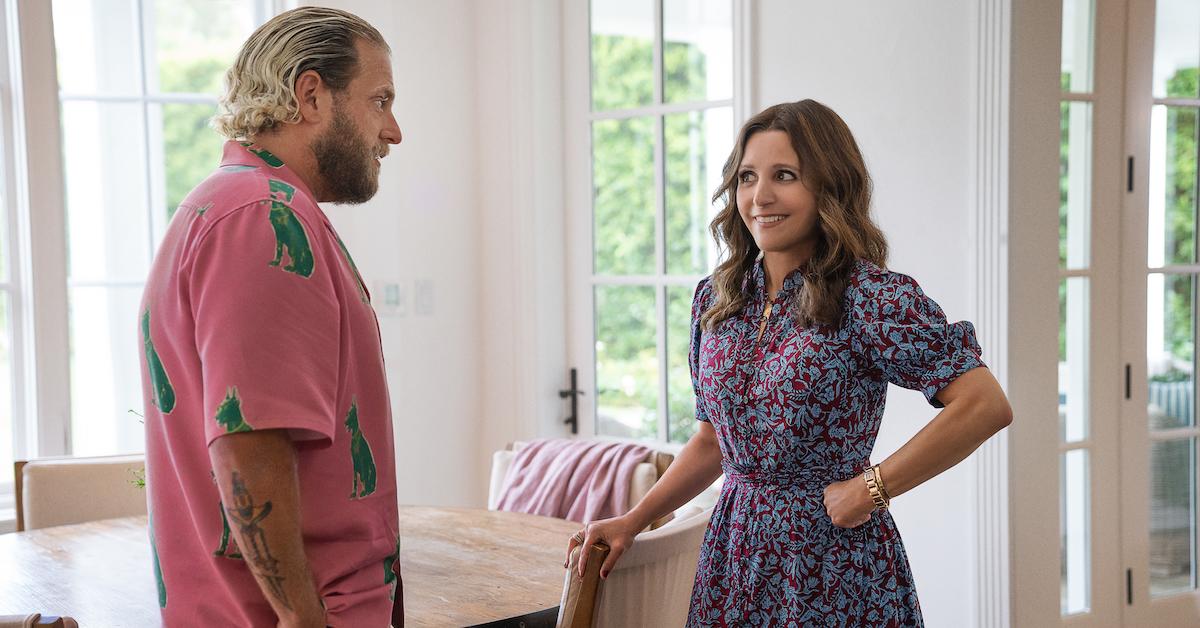 Fans who catch up with Jonah in You People may notice some of his tattoos on display. The film tells the story of a Jewish man named Ezra who falls in love with a Muslim woman named Amira, portrayed by Lauren London. The Netflix flick boasts an impressive cast that includes Eddie Murphy, Nia Long, Julia Louis-Dreyfus, and David Duchovny, among other Hollywood greats.
We may not see Jonah promoting the movie, however. More on why that's the case in a moment. First, let's talk about the Oscar-nominated actor's tattoos.
Per People, Jonah has shown off his tattoos in the past on Instagram, but has since deactivated his account. The Wolf of Wall Street star has also put his body art on display at public events, most memorably perhaps when Jonah wore a blazer sans a shirt underneath to the premiere of Don't Look Up, revealing a very large chest tattoo, as The U.S. Sun notes.
Jonah even thanked his tattoo artist, Bert Krak of Brooklyn's Smith Street Tattoo Parlour in New York, on Jimmy Kimmel's show, explaining about his devotion to ink — his collection of which includes a pirate ship and panther, per The Things,
"I feel like I spent my whole 20s trying to be what people wanted me to be, and I didn't know who I was. And the past couple years have been amazing, in the way of like, I'm just going to be myself," he told Jimmy.
The artist's tattoos also reportedly pay homage to his family members, including his grandma, who he is said to call "Nanny," and his sister, actress Beanie Feldstein.
Jonah's body confidence has been hard-earned.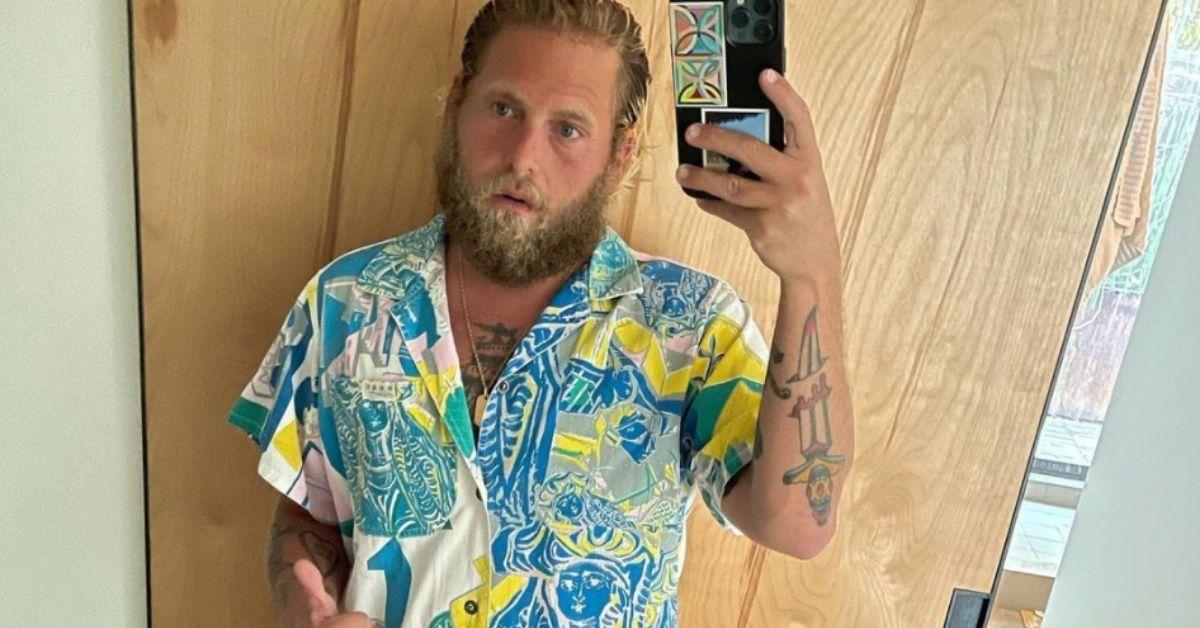 The Superbad star previously explained why we won't be seeing him on Instagram or red carpets anytime soon, saying in a statement to Deadline in August of 2022, "I have spent nearly 20 years experiencing anxiety attacks, which are exacerbated by media appearances and public facing events."
In the past, Jonah has also opened up about suffering from "insecurities" over how he looks, sharing with fans via his now-deactivated social media account, per E! Online, "I don't think I ever took my shirt off in a pool until I was in my mid 30s even in front of family and friends. Probably would have happened sooner if my childhood insecurities weren't exacerbated by years of public mockery about my body by press and interviewers."
Happily, Jonah, who also co-wrote You People with Kenya Barris, concluded this tough-to-read post by declaring that in his late 30s, he can "finally love and accept" himself.