What is Amy Robach's net worth? The GMA co-host Amy Robach appears to be dating her co-anchor, T.J. Holmes. How big is her fortune?
Hollywood is abuzz with the budding romance between Good Morning America co-anchors Amy Robach and T.J. Holmes. Some speculate the relationship may have started before the two filed for divorce from their respective spouses in August.
The relationship between Robach and Holmes became public on Nov. 30 when pictures surfaced of the two holding hands and cozying up to a bar in upstate New York, People reports. Amid all of the recent rumors and personal drama, what is Robach's net worth? Keep reading for all the details.
Amy Robach's Net Worth Has Grown Throughout Her Journalism Career
According to Celebrity Net Worth, Robach has a net worth of $50 million. She reportedly earns an annual salary of $3 million for her role as breaking news and fill-in anchor at GMA and co-anchor of the ABC show 20/20.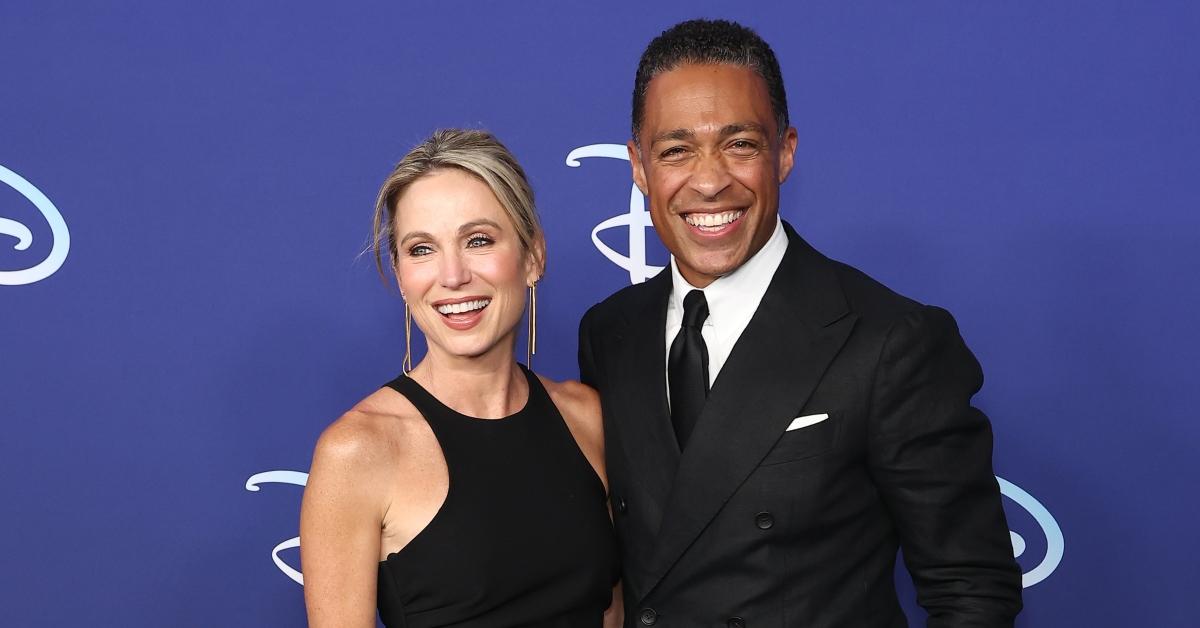 AMY ROBACH Profile Summary
Amy Robach is the breaking news and fill-in anchor for ABC's "Good Morning America" and also the co-anchor of "20/20." She has been married to "Melrose Place" actor Andrew Shue for 12 years, but filed for divorce in August. Recent news reports reveal a romance between Robach and her GMA co-anchor T.J. Holmes.
Profession: Television Journalist
Net worth: $50 Million
Age: 49
Alma mater: University of Georgia
Children: 2 daugters and 3 stepsons
Robach received her degree in broadcast journalism from the University of Georgia. In 1995, she was a runner-up in the Miss Georgia beauty pageant. She started her career as a journalist that same year at the Charleston, S.C., television station WCBD.
Eventually, Robach landed a stint on MSNBC. In 2007, she became a co-anchor on Weekend Today, remaining until May 2012, when she took a job with ABC News.
How long have Robach and Holmes known each other?
The two have known each other since at least 2014 when Holmes joined GMA. They started working together as co-anchors on GMA3: What You Need to Know in 2020. They also trained and completed the New York City half-marathon together.
People reported that the co-anchors were friends who often went on double dates together with their spouses. Robach has been married to Melrose Place actor Andrew Shue since 2010. Holmes has also been married since 2010 to attorney Marilee Fiebig.
Robach Found She Had Cancer After an On-Air Mammogram
After receiving an on-air mammogram to promote "GMA Goes Pink Day" during Breast Cancer Awareness in October 2013, Robach found out that she had breast cancer. She revealed her diagnosis to GMA viewers a month after her televised mammogram.
"If several producers and even Robin Roberts herself hadn't convinced me that doing this on live television would save lives, I would never have been able to save my own," Robach wrote in a 2013 ABC News blog post. "The doctors told me bluntly: 'That mammogram just saved your life.'"
Robach underwent a bilateral mastectomy, and during her surgery, doctors found that she had a second cancerous tumor in her other breast, and cancer had spread to her lymph nodes. After rounds of chemotherapy, radiation, and reconstructive surgery, today, Robach is cancer free.
"I can only hope my story will do the same and inspire every woman who hears it to get a mammogram, to take a self-exam. No excuses. It is the difference between life and death," Robach wrote.
Amy Robach Has Been Married Twice
Robach was married to Shue for 12 years before she filed for divorce in August 2022. She was previously married for 12 years to Tim McIntosh, with whom she has two daughters. Last year, Robach and Shue, who has three sons from a previous marriage, wrote a children's book about their blended family titled "Better Together."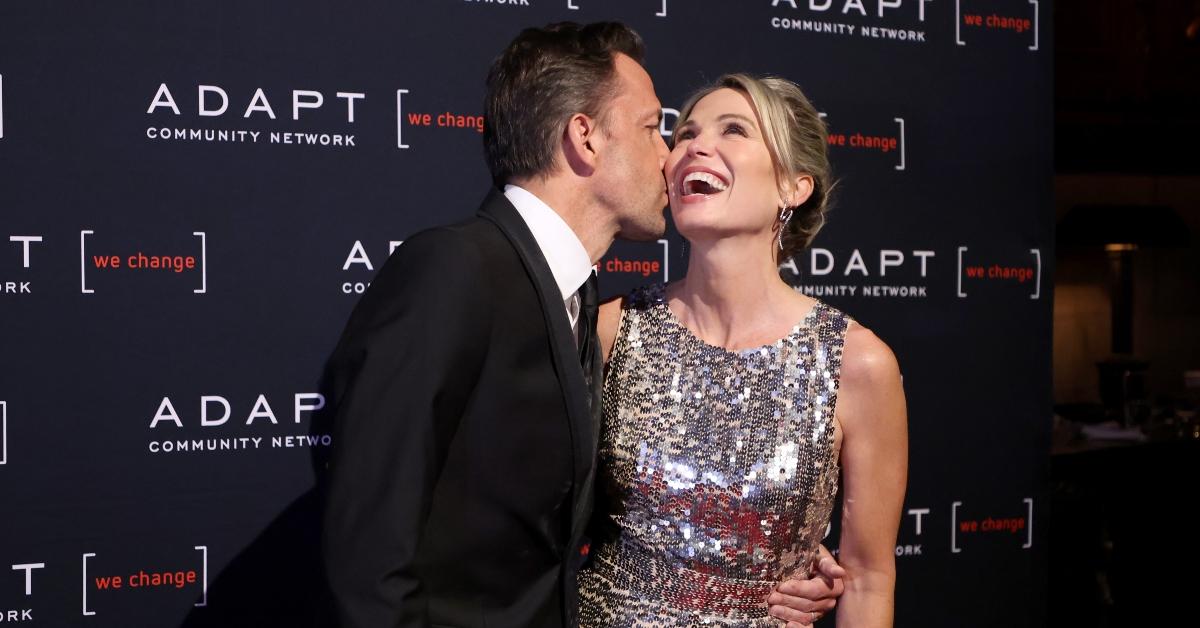 Once news of the romance between Robach and Holmes broke, she deleted her Instagram page, and Shue deleted all pictures of her from his Instagram, US Weekly reports. Although some sources say Robach and Holmes were just friends while they were married to other people, others say the rumor of a relationship between the two has been circulating for at least a year, People reports.