Comedian Andy Smart passed away at age 63 without warning. Here's what we know about the beloved comic's cause of death.
There is something about British comedy that feels both chaste and naughty at the same time. Perhaps it's the accent which always gives the delivery a bit more gravitas regardless of what is being said, or maybe it's the way comics in the United Kingdom can really turn a phrase. Coming from the land where Shakespeare was born, maybe everyone is a bit of a wordsmith.
For comedian Andy Smart, the ability to manipulate language and think on his feet were key components to being an improviser. He was a comic's comic which is why the announcement of his sudden passing was such a blow to the community, and the world.
Here's what we know about Andy Smart's cause of death.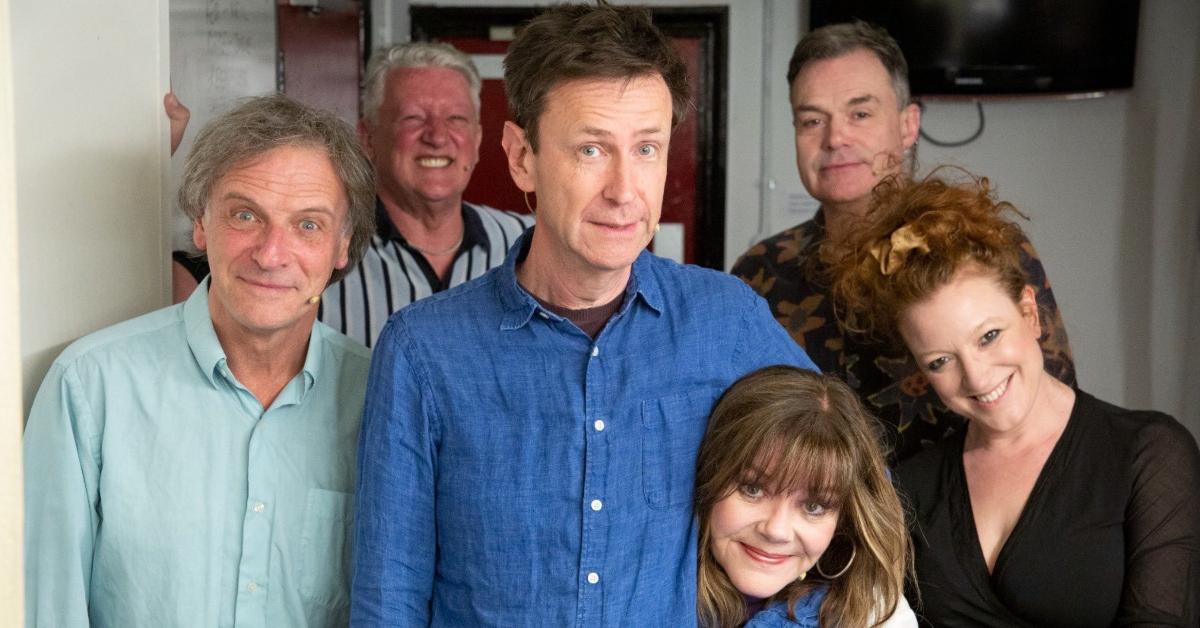 What was Andy Smart's cause of death?
In a short tweet from Andy Smart's Twitter account, his daughter Grace shared that her father had "passed away suddenly" on May 16, 2023. She added, "He had so many friends and such a great life. Raise a glass for him." As of the time of this writing, his cause of death has yet to be revealed.
The replies were filled with friends and fans celebrating his life and mourning the loss of a great comedic mind. "Very sorry to hear this Grace. Andy was a very funny man and a great improviser. His talent will be missed," wrote fellow comic Suzy Eddie Izzard. American comedian and improviser Greg Proops, who has appeared on the U.K. version of Whose Line Is It Anyway? tweeted, "So very sorry Grace," with a heart emoji.
Many fans chimed in with a brief story of a time they met Andy at a show, each saying he was always so kind to them. That seems to be the running theme from folks who enjoyed Andy as a performer. Not only was he gifted and talented, but he was genuinely very nice. Everyone was drawn to him for one reason or another.
It's difficult to choose just one heartfelt response to his death, but actor and writer Brendan Dempsey said it best when he called Andy "generous in every way and to a fault." He went on to say, "your father was a man who always turned up and lent his support wherever his life led him — the idea of him not being there scarce seems possible."
Andy Smart was an incredibly funny comic who lived a wild existence.
The best improvisers make it look so easy, that the audience is convinced they can hop up on stage and join in the fun. Andy Smart was one of those performers. According to his bio on The Comedy Store website, "He had been performing as a permanent member of the Comedy Store Players since 1995." Prior to this, he was one half of the Vicious Boys, a comedy duo also featuring Angelo Abela.
A tweet from The Comedy Store on May 14 shouts out The Comedy Store Players who were performing that evening. Andy is smiling in the background, clearly doing what he loves. In 2019 he wrote a memoir titled A Hitch in Time which was a diary of sorts chronicling his adventures hitchhiking all over the world. From running with the bulls in Pamplona to drinking beer on the roof of a train, Andy was fearless in comedy and in life.
The British Guide chatted with Andy about his memoir ahead of its release. They dipped in and out of some of the wackier stories, but it's the last line of the interview that sums up Andy's time on this earth perfectly. "I'm very fortunate, really," he said. That he was.
How rich was Andy Smart? The estimated net worth of Andy Smart at the time he died was $5 million. He was a rich comedian.