What was Anne Heche's net worth? The American actress starred in more than 80 high-profile movies and that improved her worth.
From 1987 to 1991, Anne appeared in more than 70 episodes of "Another World," and she won a Daytime Emmy for her performance. In the early '90s, she guest-starred on "Murphy Brown" (1991) and "The Young Indiana Jones Chronicles" (1993) and appeared in the TV movies "O Pioneers!" (1992), "Against the Wall" (1994), and "Girls in Prison" (1994) and the feature films "An Ambush of Ghosts" (1993), "The Adventures of Huck Finn" (1993), "I'll Do Anything" (1994), "A Simple Twist of Fate" (1994), and "Milk Money" (1994).
In 1996, she co-starred with Cher and Demi Moore in the HBO movie "If These Walls Could Talk," then she appeared in the films "Donnie Brasco" (1997), "I Know What You Did Last Summer" (1997), "Wag the Dog" (1997), and "Return to Paradise" (1998).
Anne co-starred with Harrison Ford in 1998's "Six Days, Seven Nights," and that year she also played Marion Crane in Gus Van Sant's remake of the Alfred Hitchcock film "Psycho." She had a recurring role as Melanie West on Fox's "Ally McBeal" in 2001, and she earned a Primetime Emmy nomination for the 2004 TV movie "Gracie's Choice."
Heche appeared in the films "Prozac Nation" (2001), "Birth" (2004), "What Love Is" (2007), and "Toxic Skies" (2008), and she voiced Lois Lane in "Superman: Doomsday" (2007).
Anne Heche before her death starred in many top-notch movies. She was an American actress, writer, director, and producer who had a successful career that made her a huge fortune. So, how rich was Anne Heche, how much was she making, and what was her net worth before her death?
Who was Anne Heche?
Anne Heche was born on May 25, 1969, in Aurora, Ohio.
Anne was an actress and director who is popularly known for her role in the soap opera, Another World, where she portrayed Vicky Hudson and Marley Love.
She was also known for her roles in Donnie Brasco, Volcano, and Return to Paradise.
Heche had more than 80 acting credits to her name, including the films "Volcano" (1997), "Six Days, Seven Nights" (1998), "Psycho" (1998), "John Q." (2002), "Cedar Rapids" (2011), and "My Friend Dahmer (2017) and the television series "Another World" (1987–1991), "Ally McBeal" (2001), "Everwood" (2004–2005), "Save Me" (2013), and "The Brave" (2017–2018).
As a result of her performances, she won a Daytime Emmy Award, two Soap Opera Digest Awards, and one GLAAD Media Award.
On August 5, 2022, Anne Heche was rushed to the hospital for "severe burns" after a car accident.
She was driving a blue Mini Cooper and drove into the garage of an apartment complex.
Witnesses told the outlet that residents of the apartment complex tried getting her out of the vehicle.
Days later on Monday, August 8, a rep for Anne told TMZ: "Shortly after the accident, Anne Heche became unconscious, slipping into a coma and is in critical condition.
"She has a significant pulmonary injury requiring mechanical ventilation and burns that require surgical intervention."
She succumbed to her injuries on Friday, August 12, 2022, passing away at age 53.
What Is Anne Heche's Net Worth?
Anne Heche was an American actress, writer, director, and producer who had a net worth of $4 million at the time of her death in August 2022, according to Celebrity Net Worth.
In 2013, Anne Heche and Tupper paid $899,000 for a 1,440 square-foot Lake Arrowhead home. They put it on the market for $1.25 million in January 2017, then it was relisted for $1.05 million in August 2019 after ownership was transferred to Anne due to the couple's split. In May 2019, they listed their home in the Hancock Park area of Los Angeles for $3.95 million, then lowered the asking price to $3.695 million the following month. Anne and James built the 4,735 square foot, four-bedroom home in 2009. They finally accepted $3.165 million in November 2019.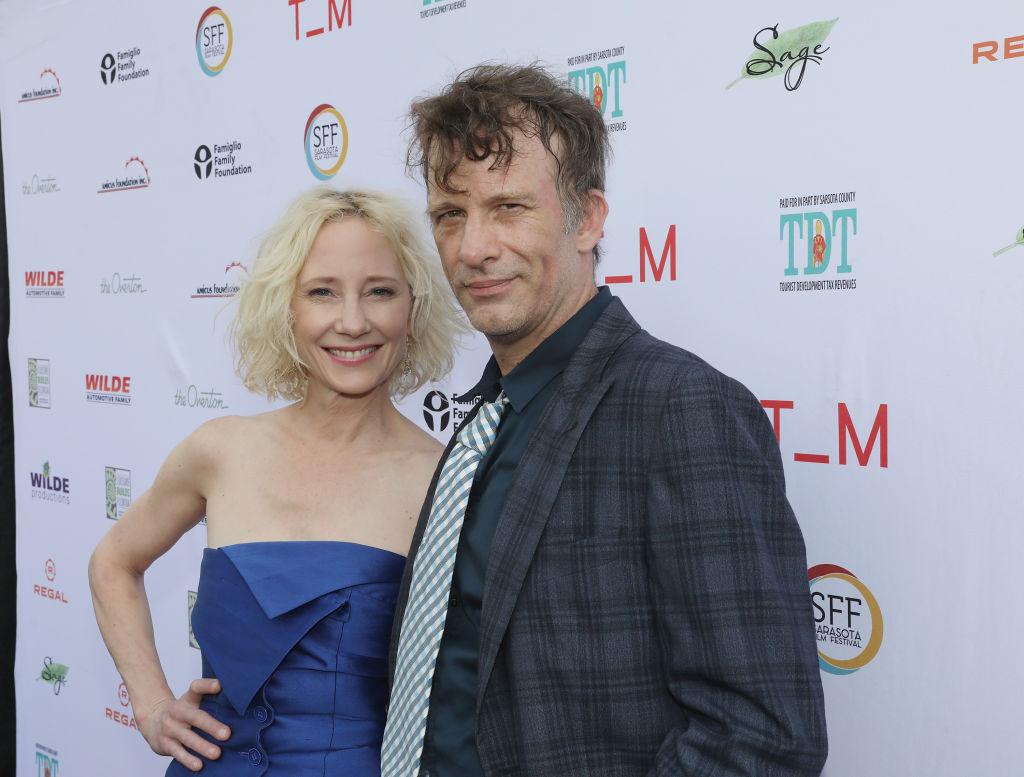 Who did Anne Heche date?
In August 2021, Page Six reported that Anne Heche was dating skincare brand millionaire Peter Thomas Roth. The pair were spotted looking very much like a couple at a number of events in the Hamptons. However, she never publicly confirmed if they were dating or not.
Nevertheless, she previously dated talk show host Ellen DeGeneres for three years, from 1997 to 2000. They reportedly discussed getting a civil partnership with hopes it would become legal. However, they split amicably and made the announcement together.
Soon after, Anne began a relationship with Coleman Laffoon. Subsequently, they got married in 2001 and officially got divorced in 2009.
During their marriage, they had a child named Homer Laffoon.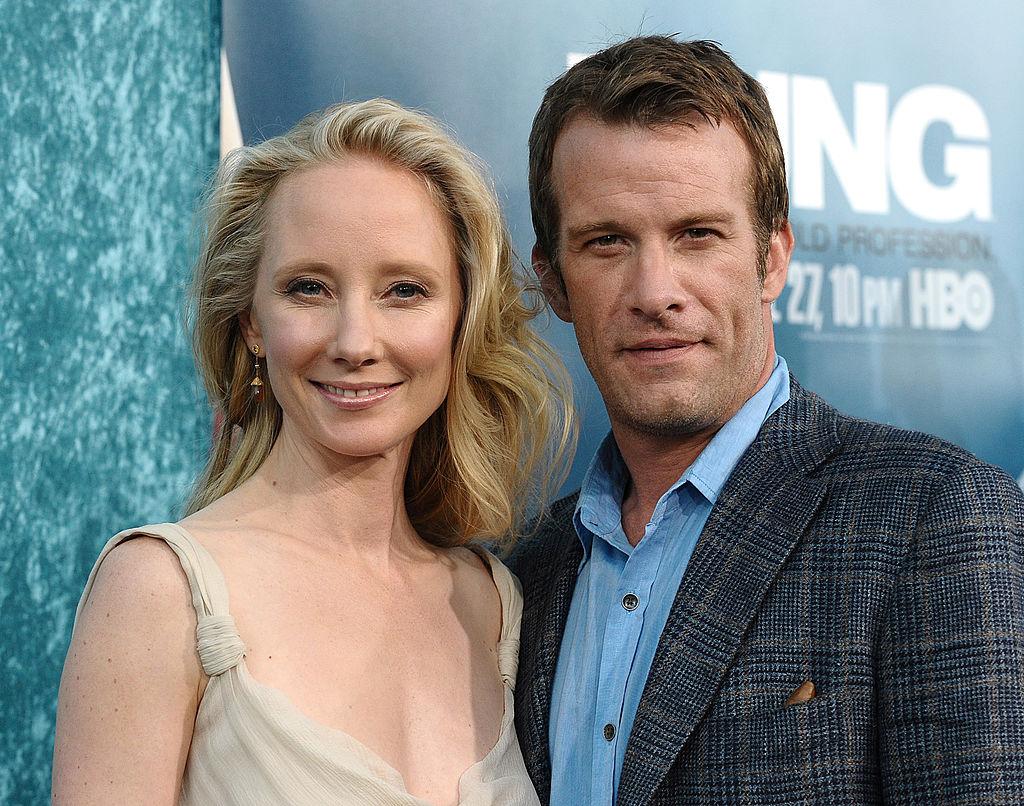 After her divorce, Anne reportedly started dating James Tupper, her co-star in Men In Trees from 2007 to 2018.
They had a son together named Atlas Heche Tupper.
However, James and Anne separated in 2018. The pair split in 2018, having "shared a great life together," Anne said in a statement at the time. "Relationships change and grow; we're taking time for that. We care very much for each other and plan to continue raising our two beautiful boys in love and harmony." Thomas, the Deep Blue Sea actor was previously married twice. From 1989 to 1995, he was with Swiss actress Ayesha Hauer, and later married Medium's Patricia Arquette, with whom he has a 17-year-old daughter Harlow.
Anne dated actor Thomas Jane from 2019 to 2021. The duo starred in Anne's film 'The Vanished'where he played her husband Paul. The couple, who became friends on the set of HBO's series Hung, where they played exes for two years, became red carpet official earlier this year during the Hollywood China Night Oscar viewing party in Beverly Hills in February.
Anne Heche was in a relationship with Liz Brixius from 2018 to 2019.
Heche was also linked to Neal H. Moritz from 1996 to 1997.
She dated Steve Martin from 1994 to 1997 and moved on to Lindsey Buckingham.
Anne Heche had an encounter with Vince Vaughn (1998).
How many children did Anne Heche have?
Late actress Anne Heche had two children with two different fathers, men from her previous relationships.
Anne was previously married to cameraman Coleman Laffoon, with whom she shares 18-year-old son Homer, who she got to know while on Ellen DeGeneres' cross-country stand-up tour.
After Anne and Coley broke up, the actress entered a decade-long relationship with actor James Tupper, and the two had an 11-year-old son Atlas.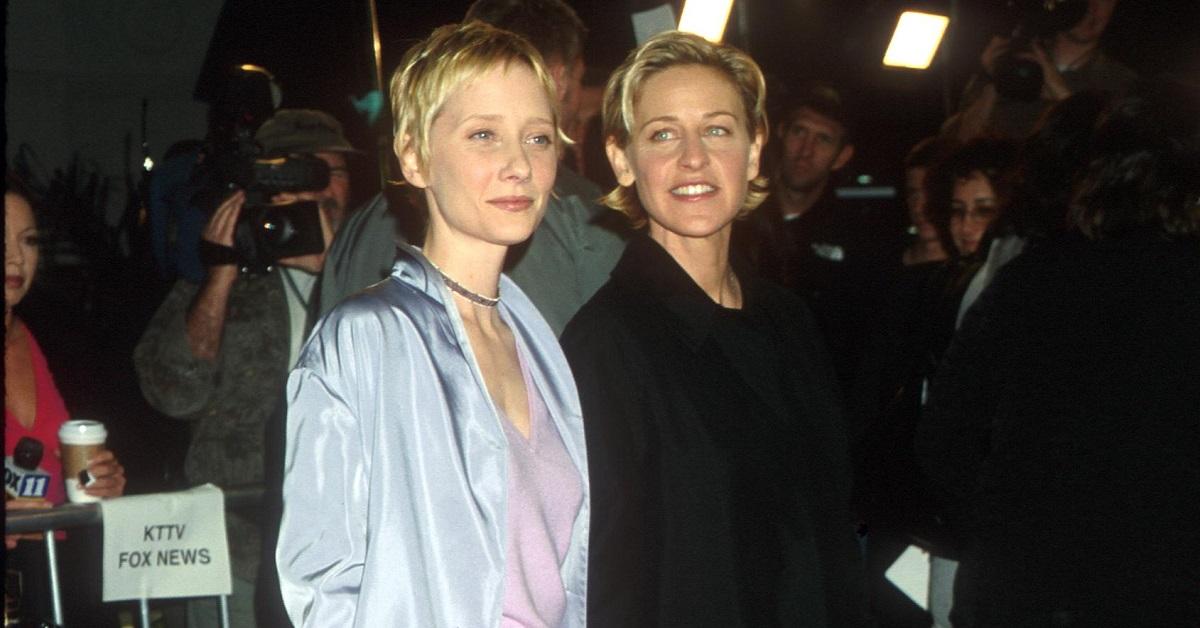 Anne Heche's most famed relationship was with Ellen DeGeneres and they dated for several years.
After Ellen officially came out, Anne and Ellen went public with their relationship when they attended the premiere of Volcano together in 1997. The relationship reportedly lasted through 2000, but Anne looked back at it in retrospect as just a small part of her life and career.
"This wasn't a long-term love affair. This was a moment in my life when I was given the glory of being able to stand up for what I believe in and have since I was a kid," Anne said during an interview with Page Six.
In spite of her claim that their relationship was relatively brief, Anne also said that her decision to go public with Ellen ultimately had a major negative impact on her career.
"I didn't do a studio picture for 10 years. I was fired from a $10 million picture deal and did not see the light of day in a studio picture," she claimed, suggesting that her decision to go public had effectively blacklisted her from the industry.
In spite of the personal difficulty it brought her, Anne was also proud of the role she played in shifting the norms of the world around her.
"Those repercussions that happened, are to me what has created a part of the change. I'm a part of it. It is a badge of honor," she said.
All of Anne's other romantic relationships have been with men, although they did say that she and Ellen would consider getting a civil union while they were together.